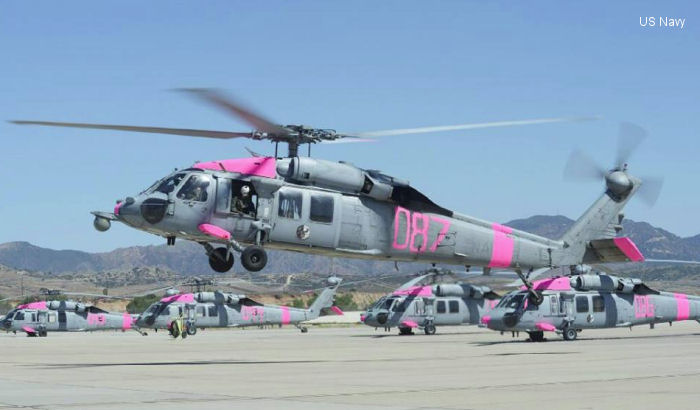 MH-60S with temporary water based paint scheme for better visibilty in firefighting roles with CALFIRE 2014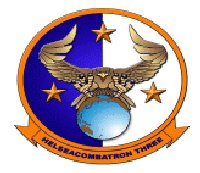 Merlins
, tail code
SA
started flying the MH-60S Sea Hawk in 2002 and redesignated from
HC-3
on April 2005.
In 2012,
HS-10
decommissioned and most of it transferred to HSC-3. This increased the number of Sailors stationed at HSC-3 from 625 to more than 800, and the number of helicopters from 22 to 32.
As of 2013, HSC-3 is the largest helicopter Fleet Replacement Squadron (FRS) in the US Navy, training pilots to fly the
MH-60S
,
SH-60F
and the
HH-60H
.
HSC-3 formally retired its last HH-60H on 13 May 2019 at NAS North Island.

On July 12/14, 2020 HSC-3 Seahawks have conducted more than 1,500 helicopter water bucket drops during the
USS Bonhomme Richard fire
News of Helicopter Sea Combat Squadron THREE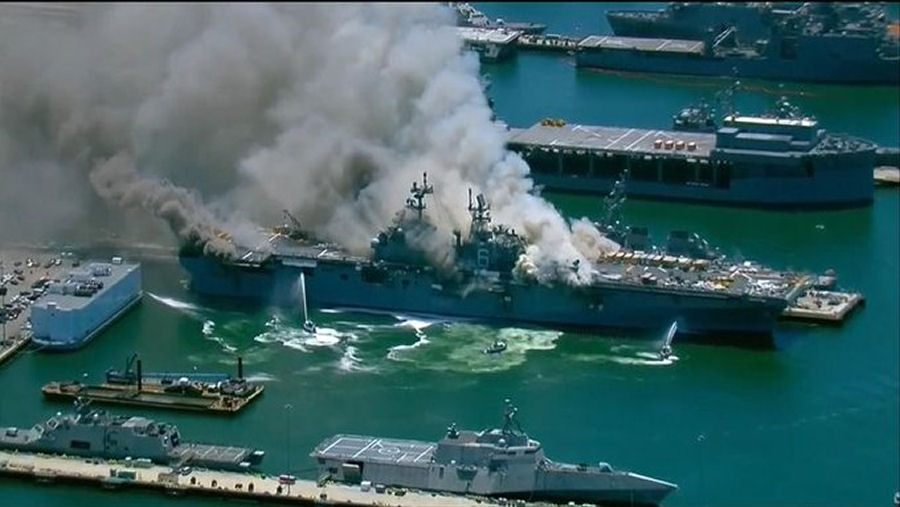 Fire Aboard USS Bonhomme Richard, 13-Jul-20 :

#shipfire A fire broke out aboard the US Navy amphibious assault ship USS Bonhomme Richard (LHD6) docked in maintenance at the San Diego naval base. San Diego Fire-Rescue Dept and Harbor Police fire boats assisted in battling the fire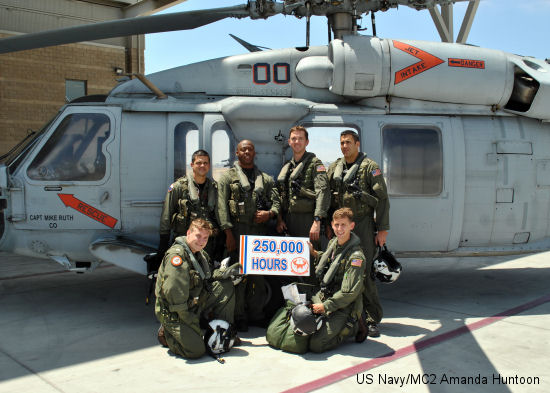 HSC-3 Reaches 250,000 Class A Mishap-Free Flight Hours, 14-Jun-13 : SAN DIEGO (NNS) By Mass Communication Specialist 2nd Class Amanda Huntoon - Sailors assigned to Helicopter Sea Combat Squadron (HSC) 3 "Merlins" celebrated reaching 250,000 Class A Mishap-free hours, June 14.