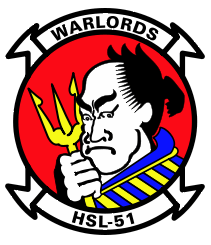 Warlords
, tail code
TA
based at Atsugi, Japan deploys their SH-60B Seahawks aboard Seventh Fleet ships based in Yokosuka, Japan
The squadron also flew UH-3H Sea Kings and SH-60F in VIP configuration for COMSEVENTHFLT.
In 2012
was announced
will be transitioned to the MH-60R and redesignated
HSM-51
News of Helicopter Anti-Submarine Squadron Light 51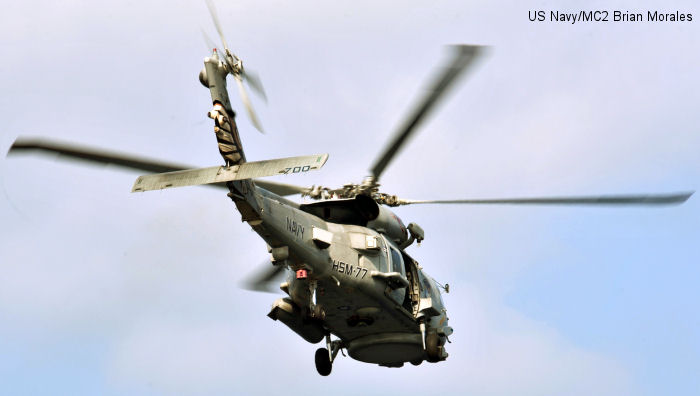 New Seahawks for NAF Atsugi, 14-Sep-12 : YOKOSUKA, Japan - From Commander, U.S. Naval Forces Japan Public Affairs Office - The U.S. Navy announced today that the Navy's newest helicopters will become part of the Forward Deployed Naval Forces (FDNF) and be forward deployed to Naval Air Facility (NAF) Atsugi, Japan.