HT-8 was formed at NAS Ellyson Field, Pensacola Florida, as
Helicopter Training Unit one
(HTU-1) on 1950.
In 1960 HTU-1 became the eighth squadron in the Naval Air Basic Training Command and renamed to its current name
In 1972 the squadron moved to NAS South Whiting Field and was splitted: HT-8 keeping basic training ( flying TH-57A Sea Ranger ) whilst
HT-18
becaming the new advanced helicopter training squadron ( flying Hueys
TH-1L
) . Marines
UH-1E
&
TH-1E
were also used.
From 1985 the TH-57B/C models replaced the TH-57A and HT-8 with HT-18 became mirror image squadrons both providing basic and advanced training
---
Nov63-Dec65, my dad Capt Johns was instructor with HT-8. He was then at NAAS Meridian MS (detached from HT-8?) 12/65 to 5/66 according to some plaques he got there are patches with a cricket with main and tail rotors and his orange flight suit has HT-8 Crickets embroidered on back im told he flew with some of the Mercury 7 and all of the Apollo 1 crew (Grissom in both groups)

Jan68, I was assigned to HT-8 Ellison field. Then there was about 100 H-34 Helicopters, they were phased out and replaced with TH-1L. I was stationed there until May of 1971. I was a flight line trouble shooter ADR, Serviced those Helicopters hundreds of times

Aug69, I was stationed with HT-8 at Ellison Field . We were just phasing out the 34's and Bell 13's on the primary side. As an ADR I was assigned to the light TH 57A. I worked the flight line, trouble truck, power plants and would fly with test pilots until being discharged in Dec. of 1972 due to the military cut back. I was married while an eight baller and after 46 years still happily married and proud of my time with HT 8. Bill Prescott ADR 3

Oct70 I was assigned to HT-8 i. Worked a lot of Swing and Graveyard shifts. Went with HT-18 when the squadron split. Earned aircrew wings the summer of 1973. Hard to believe the Navy paid me to fly! Life long memories. Made the move to Whiting Field late 72 / early 73. Discharged March, 1974. Note: The last American to die in Viet Nam had been an instructor pilot in HT-18 while we were still at NAS Ellyson Field. Capt. William Nystul, USMC. He was flying plane guard as the embassy evacuation was concluding in April, 1975. A SVN helicopter entered the landing pattern without clearance and nearly collided with Nystul. This caused the Capt to go around again and he went into the water due to fuel starvation. He and his copilot died in the crash, but the two enlisted aircrew were rescued. I knew him and flew with him a few times. He was a good man and USMC officer. A number of articles on this can be found by searching for William Nystul in google. D Brown AK2

News of Helicopter Training Squadron Eight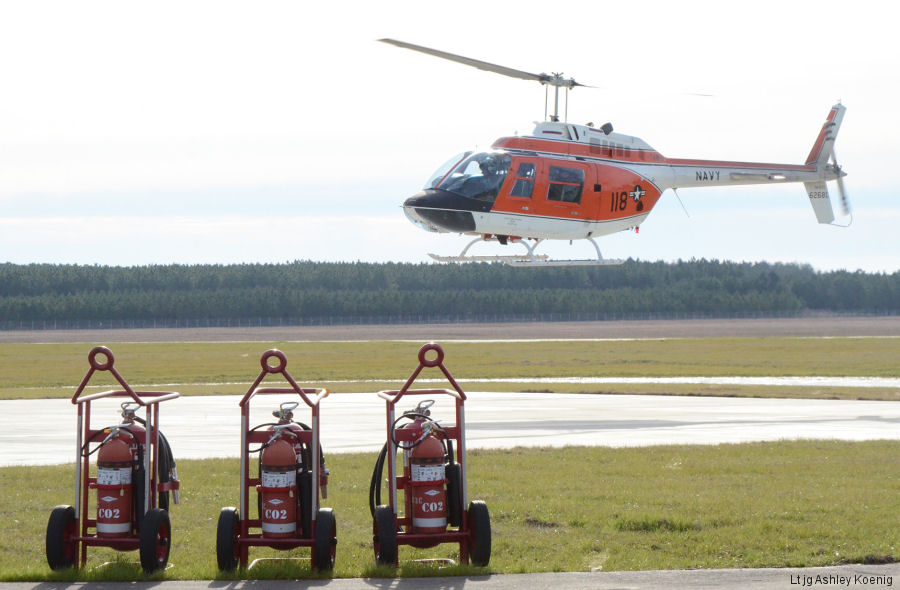 US Navy's Newest Outlying Landing Field, 01-Feb-19 : #Escambia Following a land exchange with Escambia and Santa Rosa counties, outlying landing field Site X at NAS Whiting Field opened for helicopter training operations. NAS Whiting Field trains all Navy, Coast Guard and Marine helicopter pilots, as well as a number of international students each year