EC130 flight line at Huntington, WV

Established 1986, HealthNet Aeromedical Services is a non-profit shared service of WVU Hospitals , CAMC, and Cabell Huntington Hospital operating from 9 locations at West Virginia, Ohio and Kentucky. Operated by
Air Methods
Base #1 - Morgantown, WV
Base #9 - Lewisburg, WV
As of 2020, operates an Airbus-exclusive fleet, consisting of two EC145, five EC135 and four EC130.
News of HealthNet Aeromedical Services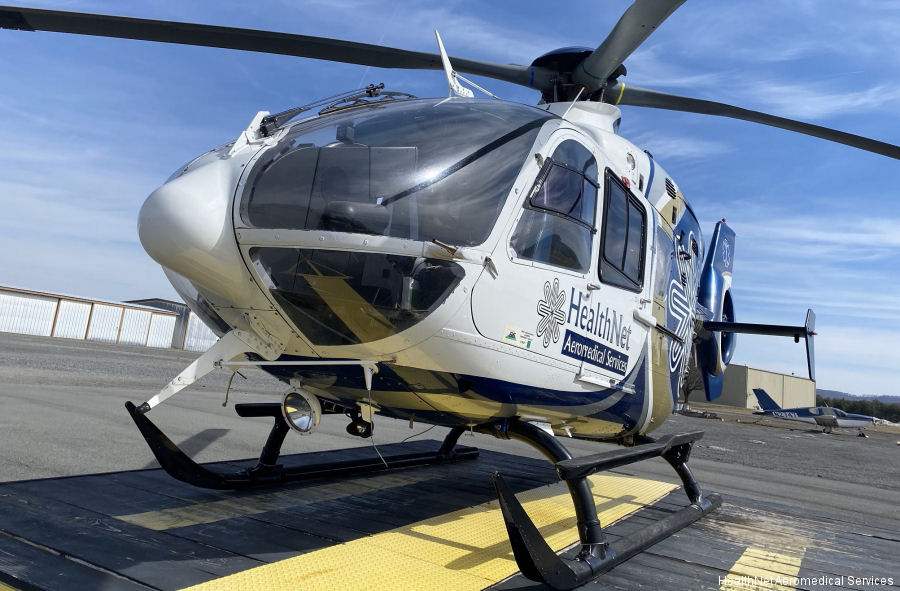 HealthNet Lewisburg Upgrades to EC135, 11-Mar-21 : #Lewisburg HealthNet air ambulance base in Lewisburg, West Virginia upgraded to an EC135 helicopter. Operated by Air Methods, Base #9 has operated an EC130 since 2015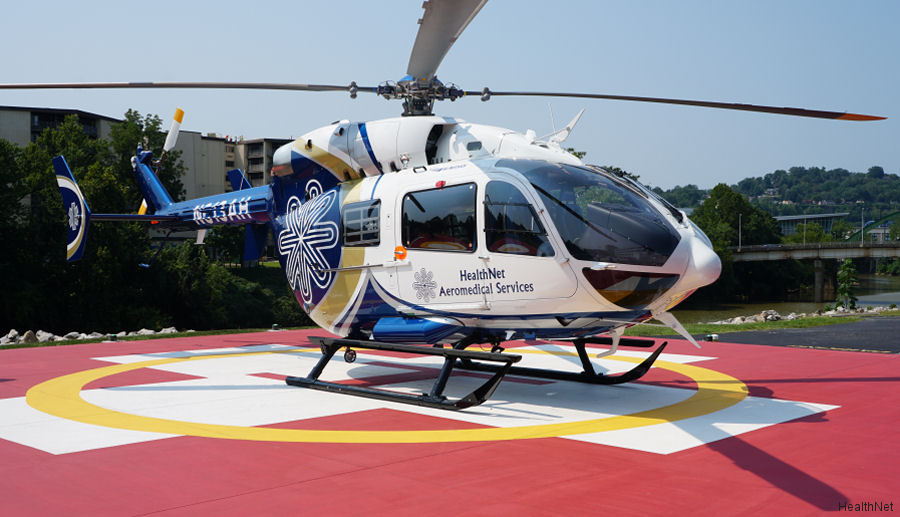 Southern West Virginia New Air Ambulance, 03-Sep-20 : #ambulance West Virginia HealthNet Aeromedical Services presented its new EC145e helicopter completed by Metro Aviation that will replace the current EC135 in use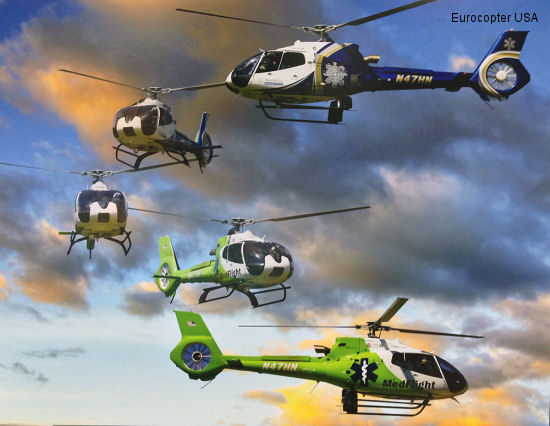 MedFlight and HealthNet Orders EC130B4, 21-Oct-13 : Virginia Beach, Virginia – American Eurocopter announced MedFlight of Ohio and HealthNet Aeromedical Services will expand their all-Eurocopter fleets.
Years
Models
Airbus Helicopters EC145
Eurocopter AS350B2 Ecureuil
Eurocopter EC130B4
Eurocopter EC135P1
Eurocopter EC135P2
Eurocopter EC135P2+
Eurocopter EC145
MBB Bk117A-3