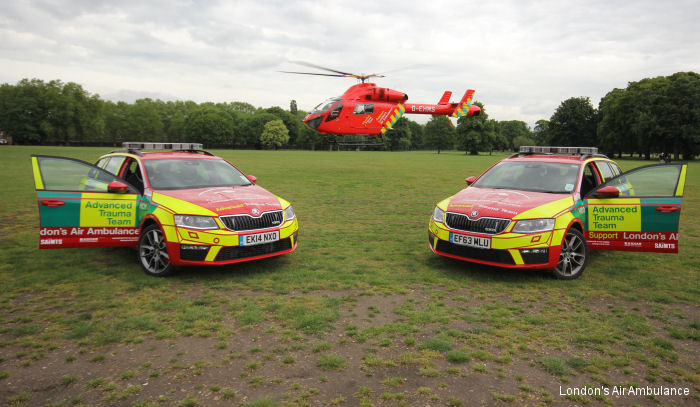 LAA helicopters operate from Whitechapel but stay overnight at
RAF Northolt
. In May 2018, LAA used
Helimed 27
as the duty callsign.
Helimed 28
was only used if both helicopters were called out.

News of London Air Ambulance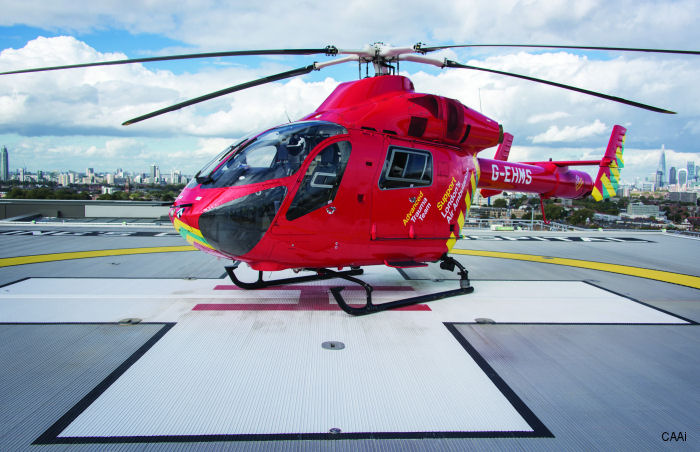 London's KCH Certified Heliport, 30-Nov-16 : The UK's first onshore elevated helipad with a Deck Integrated Fire Fighting System (DIFFS) at Kings College Hospital (KCH) in London has been certified by CAA International (CAAi)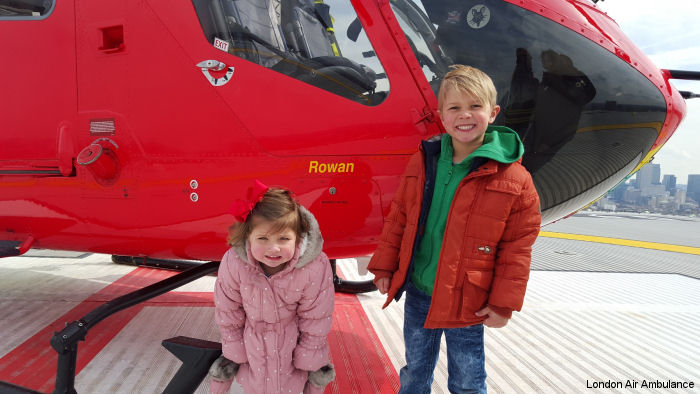 London Air Ambulance Named Second Helicopter, 04-Apr-16 : London Air Ambulance MD902 Explorer helicopter registered G-EHMS was named 'Rowan' after a competition that formed part of their 'Your London, Your Helicopter' fundraising campaign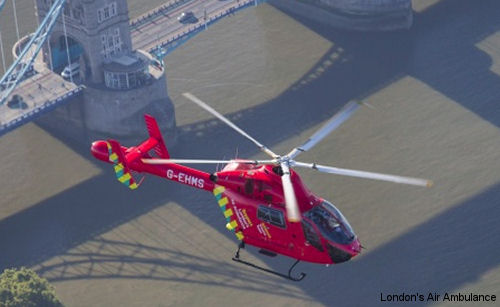 London Air Ambulance Gets Second Helicopter, 01-Oct-15 : London's Air Ambulance acquired a second medical helicopter thanks to contributions from the people and organisations. The used MD902 Explorer, G-LNDN, is targeted to be operational in early 2016.
London Air Ambulance List of helicopters

Help Us
C/N
Version
Built
In this Org
In other Org
900/00068
md902
2000
G-EHMS : London Air Ambulance (LAA) from Jul00
: LAA pictured in brilliant first time landing straight onto the mobile pla+
: 04mar16 London Air Ambulance named this helicopter Rowan
: In use by London Air Ambulance ( LAA ) via Specialist Aviation Services as+

N3212K : MD Helicopters Jan/Jun 2000

6009
sa365n
1982
G-HEMS : G-HEMS allocated Aug 1988, a/c delivered to LAA from Marseilles Dec 1988 a+
: London Helicopter Emergency Medical Service / London Air Ambulance until 2+
: 12+13may90 LAA at North Weald Fighter Meet Airshow

- N365AM : ex N365AH, to G-HEMS
- 8P-BHD : Bajan Helicopters / Montserrat Air Support Unit 2003-2006
G-HEMS : PLM Dollar Group Jun06-Mar11
G-PDGK : PDG Helicopters 2011
: 3 Oct 2015, noted at Prestwick
: Out of service after it was blown over on the helipad at St Kilda, Scotla+

900/00125
md902
2008
G-LNDN : London Air Ambulance from Aug15
: Feb16 London Air Ambulance named this helicopter Walter
: In use by London Air Ambulance via Specialist Aviation Services as Helimed+
: Jan19 pictured (pic2) with LAA

N999GQ : MD Helicopters Jul/Aug 2008, test serial N9043L
- N999GQ : Gulf Helicopters at Doha, Qatar Aug08-Apr09
A7-NHA : Hamad Medical Corporation op by Gulf Helicopters 2008-Feb14
: LifeFlight, Dubai, op by Gulf Helicopters