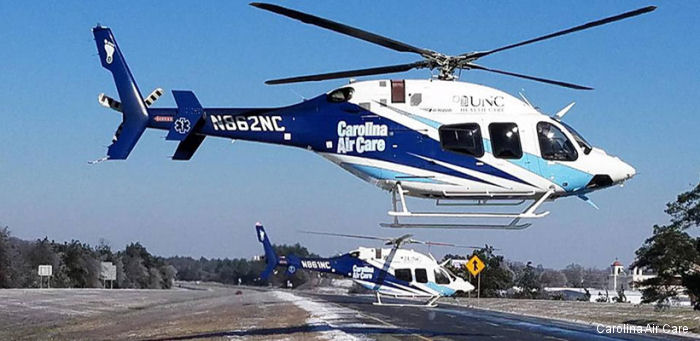 Established 1986, the University of North Carolina Hospitals' Carolina Air Care based at Chapel Hill, NC is a
CAMTS
accredited critical care and emergency air and ground transport agency of North Carolina and surrounding states. Four helicopters owned and operated by
Air Methods
. Fixed wing aircraft operated by
Seven Bar
.
---
As of June 2020, op by Air Methods:
N861NC
Bell 429 UNC TARHEEL 1 at — Chatham Hospital, Siler City, NC
N862NC
Bell 429 UNC TARHEEL 2 — Aberdeen Fire Dept St 42, Aberdeen, NC
N863NC
EC135 UNC TARHEEL 3 — Goldsboro/Wayne Airport (KGWW)
N864NC
EC135 UNC TARHEEL 4 — Nash General Hospital, Rocky-Mount, NC
N865NC
EC135 UNC TARHEEL backup
N111KJ/JLG25 Cessna Citation CJ3 525B TARHEEL 10 at Raleigh/Durham Intl Airport

As of July 2021, fixed wing aircraft N111KH is operated by Jet Logistics. N861NC and N862NC manufactured in 2014. N863NC, N864NC, and N865NC were manufactured in 2007. N865NC is Carolina Air Care's backup aircraft.

News of UNC Carolina Air Care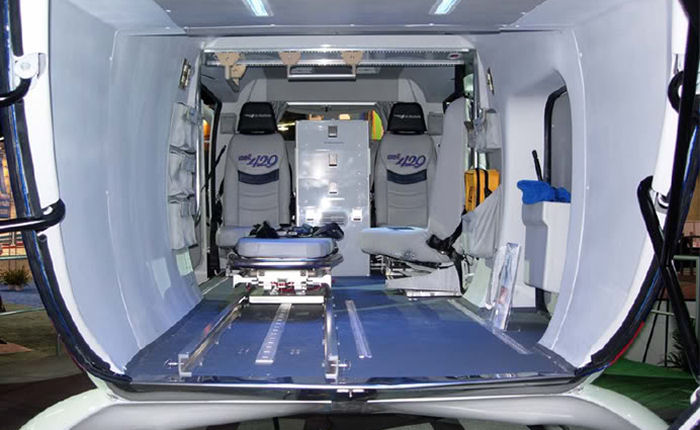 Bell 429 EMS for North Carolina Air Care, 16-Apr-15 : United Rotorcraft, an Air Methods Division, received an order to configure two Bell 429 helicopters with custom Emergency Medical Services (EMS) interior for the Carolina Air Care program