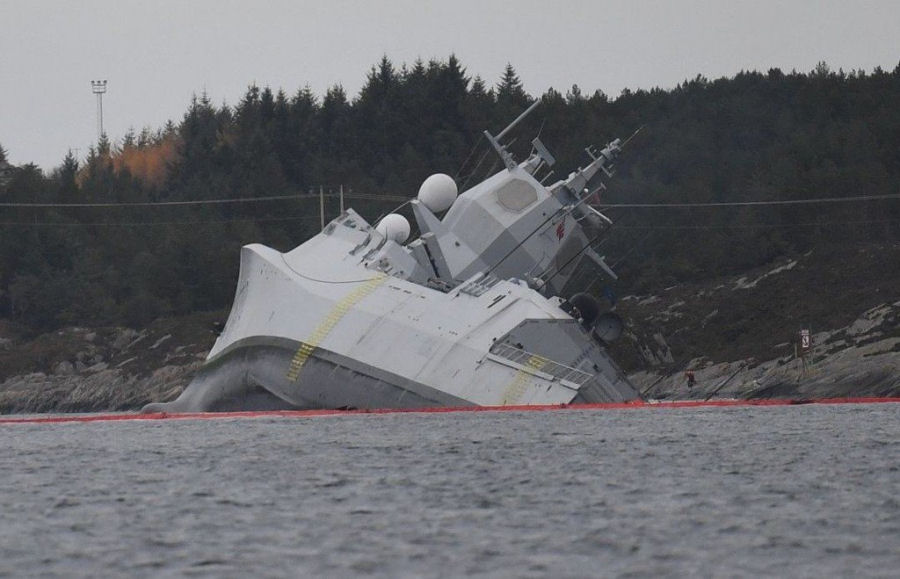 | | |
| --- | --- |
| IMO: | |
| MMSI: | |
| Flight Deck: | |
| Call Sign: | LABI |
Add new event for this unit

| | |
| --- | --- |
| Year: | |
| Month: | <- (1/12) Optional |
| Day: | <- (1/31) Optional |
2000-jun-23
Ordered
2006-apr-28
Laid down
2007-nov-23
Launched
2009-sep-29
Commissioned
2013-dec
Deployment
in Eastern Mediterranean for chemical disarmament operations off Syria, until May 2014
2017-aug-1
Deployment
North Western Approaches Saxon Warrior 17 Exercise Saxon Warrior 17 participated in NATO exercise
2018-nov-8
Deployment
nr Stureterminal Accident SNMG1 While with NATO SNMG1, in collision with oil tanker Sola TS in Hjeltefjorden, just north of Stureterminal in western Norway, before dawn. Tugs drove Helge Ingstad aground to prevent her sinking in the deep waters of the fjord. Her starboard side is submerged, stern low. By 12 Nov, attached cables failed to prevent her shifting into deeper water and becoming almost completely submerged. She was finally lifted on 27 Feb 2019 and moved out for repair assessment.
The Max option implies only aircraft of this model onboard