Thursday, November 11, 1999:
Colombia wants Blackhawks
WASHINGTON ( Reuters ) - Colombia says it wants to buy 14 ''Blackhawk'' military helicopters from the United States for $221 million to beef up its forces in the war against Marxist guerrillas and drug cartels, the Pentagon said Wednesday.
The Defense Department said the deal was not final, but that the UH-60L helicopters, some armed with machine guns and rockets, would ``improve the security of a friendly country which has been and continues to be an important force in the war on drugs.''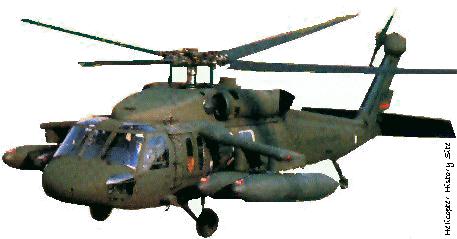 Such a sale would be part of a renewed U.S. effort to help the South American country improve its military capability in the long war against drug cartels and the Marxist Revolutionary Armed Forces of Colombia (FARC).
The Defense Department said the helicopters, made by United Technologies Corp, would help Colombian forces upgrade both day and night mission capability for the defense of government installations and provide close air support for ground forces.
The FARC is involved in protecting the production and shipment of drugs to help finance their long-running war to topple the state. It is also reported to have stepped up kidnappings and extortion rackets in Bogota over the last year in an effort to raise fresh finances.
At least 35,000 people have died in the last 10 years of fighting and FARC commanders pledged recently to target major urban centers in a bid to bring their three-decade-old uprising in from remote rural regions to Colombia's towns and cities.