Wednesday, June 7, 2000:
Turkey Orders Eight Sikorsky Heavy-Lift Helicopters
ANKARA, Turkey, ( Sikorsky Press Release ) - The Turkish Government has contracted with Sikorsky Aircraft Corp. for eight S-80E heavy-lift helicopters. The contract value is $350 million, and includes spares and training.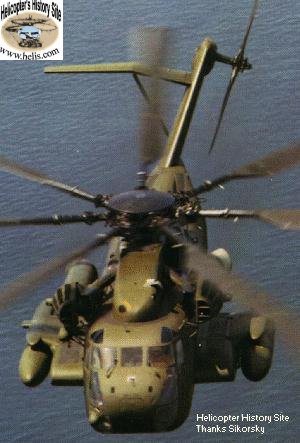 The contract, signed here June 6 by Sikorsky President Dean C. Borgman and Lt. Gen. Sener Eruygur, Undersecretary of the Ministry of National Defense, will take effect after financing is arranged.
"Turkey is one of our best customers," Borgman said. "We are proud to play a part in Turkey's Modernization of Forces, a partnership that began in 1988. We are delighted that the Turkish Land Forces selected the S-80E as its heavy-lift helicopter."
S-80E is the commercial designation for Sikorsky CH-53E Super Stallion and MH-53E Sea Dragon heavy-lift aircraft, which have flown successful combat, rescue and humanitarian missions with the U.S. Marine Corps and Navy around the world. During Operations Desert Shield and Desert Storm, U.S. Marine Corps Super Stallion helicopters performed a wide variety of assault support missions using their unique heavy-lift capabilities.
Triple-turbine CH-53E aircraft can carry 55 combat-equipped troops or external loads of up to 32,000 lbs. Sikorsky has delivered 226 H-53E aircraft to the U.S. Government and 11 S-80M1 helicopters to the Japanese Defense Agency.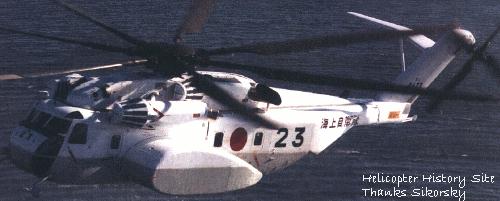 Blackhawk helicopter deliveries to Turkey are continuing under a contract signed in 1998. By early 2001 Sikorsky will have delivered 109 S-70 Blackhawk helicopters to Turkey. Also, six S-70 Seahawk helicopters are being built for the Turkish Navy. Deliveries start this year.