Tuesday December 12, 2000:
China selects two Sikorsky S-76C+ rescue helicopters
BEIJING, China ( Sikorsky Press Release ) - The Peopleís Republic of China has selected two Sikorsky S-76C+ helicopters for search and rescue (SAR) missions, a first step in a major upgrade of the nationís airborne offshore SAR capability.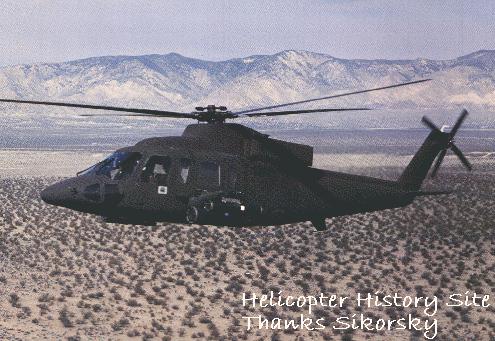 Chinaís Ministry of Communications will deploy the two SAR Aircraft from the Shanghai Salvage & Rescue Bureauís new base.
Each S-76C+ helicopter will be configured with a rescue hoist, forward-looking infra-red (FLIR) system, a Nightsun searchlight, 4-axis auto hovering system, two interior patient litters and sophisticated avionics designed specifically for offshore SAR operations.
Six S-76 helicopters have been flying rescue missions since the early 1990s from Hong Kong for the Government Flying Service, which also operates three Sikorsky S-70A BLACK HAWK derivatives. In addition, six more S-76 helicopters are flown by Chinese helicopter operating companies in offshore oil support missions from China. East Asia Airlines of Macao operates four new S-76C+ aircraft in the challenging hot and humid environment of the South China Sea. Other S-76 SAR operators around the world include the governments of Japan, Australia, Thailand and Spain.
The initial Ministry of Communications acquisition project includes an add-on option for two additional S-76C+ SAR helicopters. The acquisition would be a direct commercial sale for which Sikorsky will also provide training and customer service.
"We are happy to provide China with these fine helicopters for this noble humanitarian mission," said Sikorsky President Dean C. Borgman. "The unique ability of helicopters to rescue people in distress motivated our founder, Igor Sikorsky, to create better and more robust aircraft. The C+ model is our latest technology aircraft and up to the task."
The Peopleís Republic of China has been operating Sikorsky S-76 helicopters since 1984 and the aircraft has proven to be very popular with operators and passengers.
Operating in 44 countries by 192 operators, more than 500 S-76 helicopters have accumulated over 2.8 million flight hours with an exceptional safety record. The current production model, the S-76C+, is equipped with Turbomeca Arriel 2S1 engines.