Tuesday May 16, 2000
US Marine Corps awards follow-on contract to Kaman for development work on remotely piloted K-MAX helicopter
BLOOMFIELD, Conn., USA ( Kaman Aerospace Press Release ) - Kaman Aerospace Corp. has received a $2.7 million follow-on contract from the U. S. Marine Corps Warfighting Lab for further development of a remotely piloted K-MAX helicopter that could eventually be used as an unmanned aerial troop resupply platform.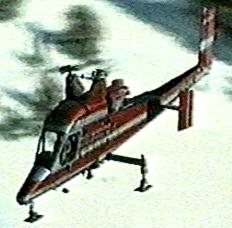 The contract follows a $4.2 million initial award to Kaman in June 1999 to design, fabricate and install a remote piloting package in a K-MAX helicopter as part of the Marine Corps' BURRO (Broad-area Unmanned Responsive Resupply Operations) concept. The ultimate objective of the BURRO program is to demonstrate the feasibility of using an unmanned vertical takeoff and landing platform to deliver supplies to troop units widely dispersed on a battlefield.
Demonstrations of the unmanned resupply concept are planned for this fall at the Marine Corps Air-Ground Combat Center in Twenty-Nine Palms, Calif.
Earlier this year, Kaman demonstrated the flight capabilities of the K-MAX/BURRO system to the U. S. Marines at Kaman's flight facilities in Bloomfield. That flight demonstration, using a ground controlled unit to fly the K-MAX, included:
ground operator takeoff,
hover stability,
low speed translation (lateral and longitudinal) using trim buttons and joystick, climbs and descents,
360 degree pedal turns,
altitude hold and groundspeed hold in hover and forward flight,
depart from hover, return to hover from 40 knots, and
high speed (70 knots) stability with radar altimeter hold, and groundspeed hold.
The more advanced capabilities to be incorporated under the latest contract award include coupled navigation and external loads. This second phase culminates in a fully automated BURRO, which can navigate a preprogrammed course without human intervention, while carrying an external load. The ultimate goal of BURRO is for an automated cargo delivery system capable of safely delivering supplies to a precise location.
The aircraft's enhanced capabilities to be demonstrated in the fall will include a 6,000 pound payload capacity, long-range (50 mile) datalink, and auto-takeoff/auto land capability.