Tuesday September 5, 2000
Report: Russia Lost 23 Helicopters
NAZRAN, Russia ( AP ) - Russian forces have lost 23 military helicopters in the war in Chechnya since fighting resumed about a year ago, the Interfax news agency reported Tuesday.
The report, citing unidentified Defense Ministry officials, marked the first time the military gave a total figure for the number of helicopters destroyed in the war, although some individual losses have been reported.
The loss of 23 helicopters would be a major drain for the cash-strapped military, which rarely receives new weapons.
Military representatives in Moscow declined to comment on the Interfax report.
Russian troops returned to Chechnya last fall to suppress the republic's separatist government after being driven out at the end of a 1994-96 war. The Russian military controls large areas of Chechnya but appears to be far from defeating the rebels.
Military helicopters buzz above roads and forest paths in Chechnya seeking rebel forces to attack, and are used to escort military columns and transport troops.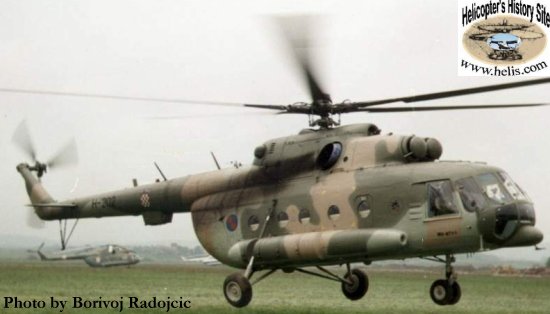 The losses comprised 11 heavily-armed and armored Mi-24 helicopter gunships and 12 Mi-8 multipurpose helicopters, the report said. About half the losses were caused by enemy fire and half by pilot error.
Meanwhile, Russian troops sealed off Chechnya's capital, Grozny, and the southern city of Shali to ward off anticipated attacks on the anniversary Wednesday of Chechnya's 1991 declaration of independence. Special units were sent to guard roads and all civilian transport was restricted Tuesday, Russian news agencies reported.
Two trucks were blown up by land mines in Grozny on Tuesday morning, a riot police commander, Lt. Col. Sergei Mochalov was quoted by ITAR-Tass as saying. Rebel attacks also were reported in Shali in the past few days.
Roads around Grozny and all major Chechen towns are already riddled with military checkpoints, but rebels have proved agile at slipping past them to stage attacks well inside Russian-controlled territory.