Tuesday October 16, 2007 :
First AgustaWestland AW139 Helicopter Ordered By Ministry Of The Interior Of Estonia Enters Service
UK / Italy : ( AgustaWestland Press Release ) - AgustaWestland is pleased to announce that the first of two AW139 medium twin turbine engine helicopters ordered by Ministry of the Interior of Estonia for Border Guard has entered service. Operational readiness was officially announced during a ceremony held in Tallinn on October 12th. Jüri Pihl and Kalle Laanet, current and former Minister of the Interior of Estonia respectively, Roland Peets, Director General of Border Guard, and Fabrizio Piaggesi, Italian Ambassador, attended the event.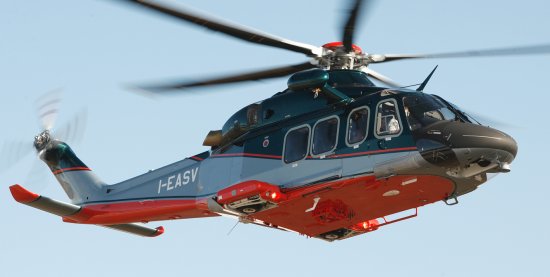 This AW139, based in Tallinn, will effectively carry out patrols as well as search and rescue operations over the whole territory within the area of responsibility of Estonia. The helicopter, whose procurement is one of the biggest projects to have been accomplished utilising Schengen Facility programme funds, will fulfil one goal of this programme to ensure that the work of guarding the external borders and the border control infrastructure are in compliance with the Schengen zone requirements.
By ordering a second AW139, Ministry of Interior of Estonia has clearly shown its further strengthened reliance on the best selling medium-twin helicopter, one capable of setting new standards for search and rescue, law enforcement, disaster relief and utility applications, offering unequalled levels of performance, capacity, safety and operational availability. Superior range and endurance offer extended search patrols, even in the most demanding environmental and weather conditions. Thanks to the most spacious cabin in its class, the AW139 is capable of carrying up to 15 passengers or six litters with four medical attendants.
The Estonia Border Guard adds to several government agencies and military operators that have already chosen the AW139 in a number of countries including China, Japan, the United States, Ireland and the United Arab Emirates. Over 280 AW139 helicopters have been ordered so far by over 80 customers in more than 30 countries to perform a wide range of roles such as search and rescue, emergency medical service, law enforcement, offshore transport, VIP/corporate transport and utility.