Monday November 12, 2007 :
Gulf Helicopters Order 10 AW139 Helicopters
UK / Italy : ( AgustaWestland Press Release ) - AgustaWestland is pleased to announce the signing of a contract with Gulf Helicopters of Qatar for 10 AW139 helicopters. The aircraft will be equipped for offshore passenger transportation operations. The agreement also includes the establishment of an AgustaWestland Service Station in Qatar for the AW139. The overall contract value is approximately 130 million dollar.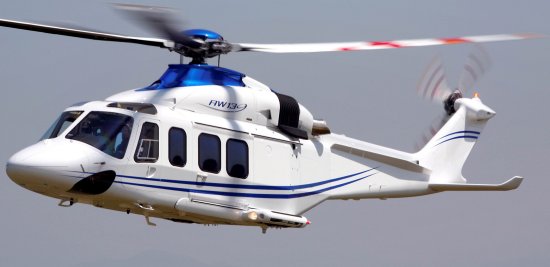 This order further consolidates the AW139 as the best selling medium twin engine helicopter both in the Middle East region and in the worldwide offshore transport market.
Giuseppe Orsi, CEO, AgustaWestland said "We are delighted Gulf Helicopters has chosen the AW139 as part of its fleet renewal programme. Gulf Helicopters is the latest operator who will able to take maximum advantage of the operational advantages of the AW139, the best medium twin for offshore transport operations. This order is further evidence that AgustaWestland has also become the helicopter company of choice for competitive and complete offshore transport helicopter solutions."
This latest order means AW139 sales have now broken the 300 mark with orders from more than 80 customers in over 30 countries. The only new generation helicopter in its weight class, the AW139 has become the benchmark helicopter in the medium twin market. Over 100 aircraft are now in service performing offshore transport, VIP transport, law enforcement, utility, SAR and emergency medical service missions.
Gulf Helicopters is a wholly owned subsidiary of Qatar Petroleum, a company wholly owned by the government of the State of Qatar. Gulf Helicopters have been providing helicopter services since 1970 working with companies throughout the Middle East, India and North Africa. Gulf Helicopters has its own in-house maintenance facility with a team of highly qualified and experienced engineers undertaking fleet maintenance and modification work.

news: Sasemar Orders Two Additional AW139 Helicopters Oct 9, 2007