Thursday December 20, 2007 :
Dutch Police Orders Two AW139 Helicopters
UK / Italy : ( AgustaWestland Press Release ) - AgustaWestland is pleased to announce that the Netherlands Police Agency has signed a contract today for two AW139 medium twin turbine engine helicopters. These two helicopters will be used by the Dutch Police KLPD (Korps landelijke politiediensten) for law enforcement and homeland security purposes.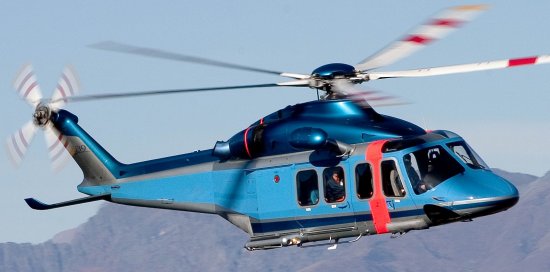 The AW139 Law Enforcement has the largest cabin in its class with large sliding doors to enable easy and quick access and to perform fast roping. The cabin also allows easy configuration changes to meet operational requirements. The AW139 internally and externally accessible separate baggage compartment of 3.4 m3 is large enough to carry a multitude of mission specific equipment. With a maximum speed of 165 knots (306 kph) and excellent range and endurance the AW139 can be quickly deployed to any crime scene or accident location. The integrated avionic system provides the basis for managing the sensors and comprehensive communications suite required for the law enforcement role. The cockpit is NVG compatible and the aircraft can be equipped with mission equipment like advanced FLIR, weather radar, search light, loudspeaker.
Numerous law enforcement and security agencies around the world have chosen the AW139 to fulfill their requirements, including Chinese and Japanese police, Japanese Coast Guard and Estonian Border Guard. Over 300 orders have been placed by more than 80 customers from over 30 countries to date, making it the benchmark helicopter in the medium twin category for a number of tasks. Designed with inherent multi-role capability and flexibility of operation, the AW139 can perform many roles including law enforcement, offshore transport, search and rescue, emergency medical service, VIP/corporate transport and military utility missions.

news: Sasemar Orders Two Additional AW139 Helicopters Oct 9, 2007