After the cancellation of the
Comanche
helicopter program, the US Army launched the
Light Utility Helicopter
, or LUH, competition, with the goal of replace the old
UH-1H Hueys
and
OH-58 Kiowa
aircraft still in service on Active and National Guard units with approximately 320 new LUH helicopters to be delivered between 2006/2015 by the means of a $2+ billion budget.
The LUH winner will fill the niche missions in which the US Army's standard
UH-60 Black Hawk
's size, capability, and operating expense may be less than optimal. The selected aircraft would be a Commercial-Off-the-Shelf (COTS)/ Non-Developmental Item (NDI) Federal Aviation Agency (FAA) Type Standard Certified.
The Eurocopter proposal of the EC145 in its UH-145 variant
was selected
on June 2006 and named as the
UH-72A
. . The official name
Lakota
was unveiled during the delivery ceremony of the first aircraft on December 11, 2006. Lakota is a Native American Indian tribe of the Great Sioux Nation. Naming the UH-72A the Lakota continues the service's tradition of naming its helicopters after Native American tribes.
Contenders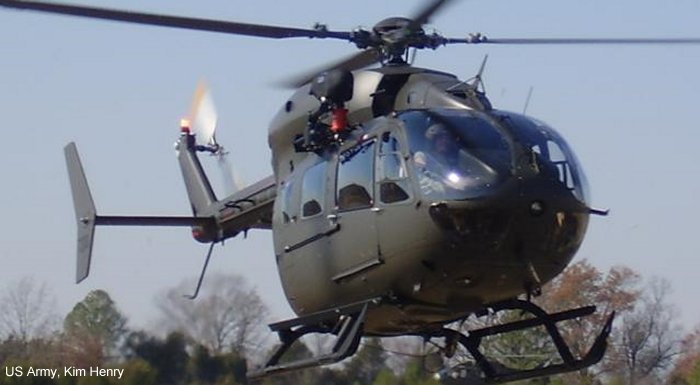 EADS North America delivered the fiftieth UH-72A on December 16, 2008
Database:

UH-72A in US Army
Related News:

US Army selects Eurocopter UH-145 for its LUH Requirement
Jun 29, 2006

US Army Places Second Production Order For UH-145
Nov 9, 2006

First UH-72A Lakota delivered to US Army
Dec 11, 2006