An untold story of World War II Army Air Force helicopters from Liberty ships rescue 70 wounded soldiers from Phillippine jungles.
The foundation of DUSTOFF history began aboard a Liberty ship on June 16, 1945 in the Philippine Islands, and is one of the many untold stories of World War II.

Once in a while, the news will carry a 50-plus-year-old untold story of our forgotten heroes of World War II. A forgotten medal not awarded, or an army regiment based at a remote outpost in the Pacific outnumbered and fighting like hell just after the attack on Pearl Harbor. This is another one of those "officially never-told" secret declassified stories that comes out of the vault and off the dusty shelf, discovered 55 years after World War II by one of the ship's crew, Fred Duncan, seeking information for a reunion. Another Navy fleet fighting like hell? No, this fleet was not Navy, but a fleet of 24 Army Transportation Service aircraft repair ships made up of Army Air Force highly skilled technicians, Navy Armed Guards, and civilian Merchant Marines, all identified only by the nickname of Project Ivory Soap.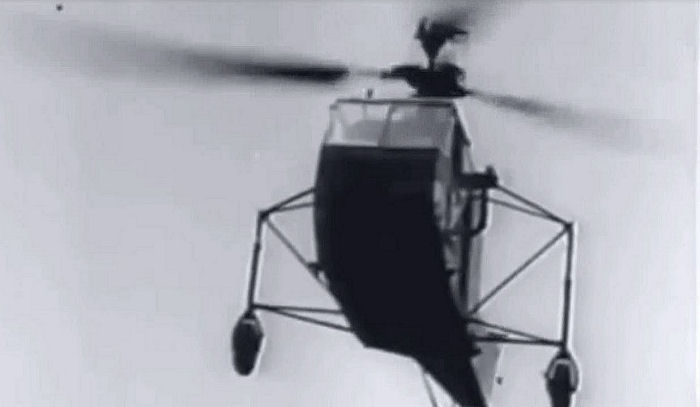 The largest vessels were six modified Liberty ships that had a 40 x 72 foot helicopter pad for two
Sikorsky
helicopters, a model R-4B and R-6A assigned. Few people ever knew that we used helicopters in World War II. The helicopters were experimental with marginal performance, range, power and lifting limits. A March 1943 classified report from the Navy stated..." the U.S. Navy has tested the R-4 and that it did not consider this machine operational for shipboard use."
The real beginning of DUSTOFF history started when Lt Col. Clyde Grant, Commander, 112th Cavalry Regimental Combat Team, saw the insect-like helicopters flying from their ships in Manila Bay as a way to transport his wounded soldiers out of the mountains and deep Philippine jungles. His original request was refused because of the uncertain capability of the helicopters, but he persisted and pressured his Commanding General and subsequently got his go-ahead to start evacuations.
From June 16 through 29, 1945, five pilots flew the rescue missions: 2nd Lt. Louis A. Carle, 1st Lt. John R. Noll, 1st Lt. Robert W. Cowgill, 2nd Lt. Harold Green, and 1st Lt. James H. Brown. None had medical training or instructions in flying combat tactics, and the helicopters had been limited to only one passenger and pilot.
Unfortunately, time has taken its toll on these hero-pioneers, and only one pilot Lt. Cowgill, two of the rescued army Sergeants Bill Garbo and Perry McCargo, and the soldier who initiated it all, Col. Clyde Grant, remain to tell the story. Historical documents are currently being compiled for the belated air medals for Lt. Cowgill and a posthumous award for Lt. Carle, who passed away in December, 2000. The contributions of these brave pilots are finally being recognized, almost 56 years after their heroic flights that made a difference in the lives of the 70 soldiers wounded soldiers rescued. And DUSTOFF had its handshake with the beginning of their history.
Contributed to the Helicopter History Site by Edna M. Duncan and Bill Garbo
See also

1945 Rescue in Burma