During April 1986, Royal Navy Westland Lynx
ZD262
assigned to
HMS Boxer
a RN Type 22 Frigate was participating in NATO Exercise
Bold Game 86
, an annual event conducted in Norway. The exercise was designed to familiarise participant units with various tactical concepts by conducting Fast Patrol Boats (FPB) operations. (Surface Reconnaissance & Anti-FPB Strike)
Due to a hotel strike, the team had to operate initially from
RDAF Aalborg
in Northern Jutland, Denmark, the exercise area was located some 320 miles north in the Bergen Coastal Sea Areas. As a result long transits to and from the designated areas were necessary.
After intensive briefing and refuelling at RNAF Sola at Stavanger
376
( ZD262 code at the time ) In a simulated attack, was attempting to engage a Type 143 FPB with Sea Skua missiles and when descending between Rong & Blomow Islands the aircraft hit 3 power cables bridging the islands. Two power cables caught above the nose cone and one locked behind the Tie Down attachments below the nose.
After breaking out the crew managed to land on a nearby granite football pitch. The aircraft was recovered by Transporter to
RNAS Yeovilton
, repaired and returned to service. The Aircraft had only flown 80 hours at this point since build.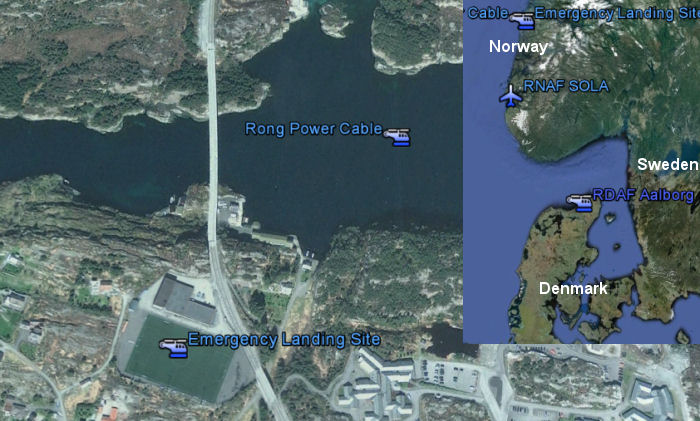 Map showing the operation area, Denmark and Southern Norway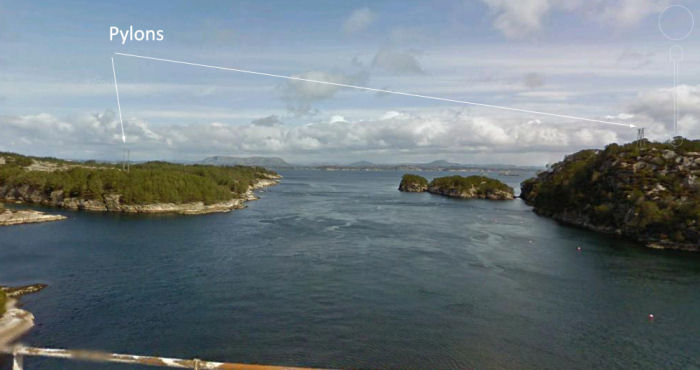 The power lines at Rong & Blomow Islands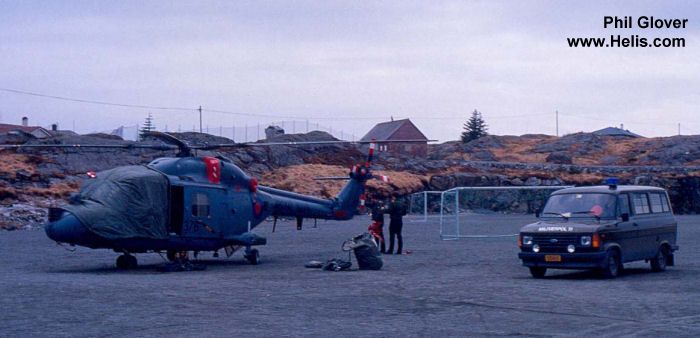 Norwegian police arrived after ZD262 landing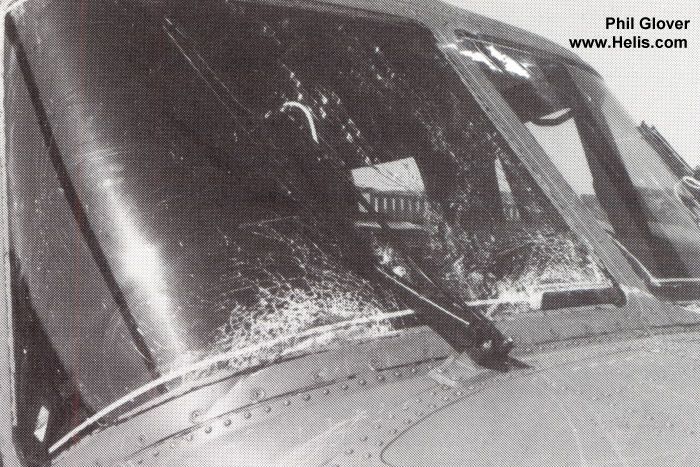 The shattered windscreen