1960 : Textron Inc.
Textron purchases the defense activities of Bell Aircraft and set ups Bell Aerospace Corp as a wholly owned subsidiary with three divisions.

1962 : Bell 207 Sioux Scout
A derivative of the Bell 47, this gunship concept demonstrator, was a very important step for Bell and will end in the Model 209 years later. Serial number N73927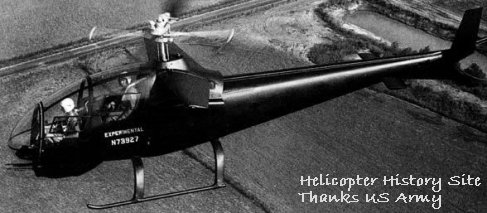 1962 : Bell 533 HPH
The US Army
High Performance Helicopter
was a YH-40 modified for research with sweptback wings and side-mounted turbojet engines. Reached a top speed of 274.6 knots (316.0 mph, 508.6 km/h) in 1969, before being retired. Currently preserved at the US Army Aviation Applied Technology Directorate, Fort Eustis, Virginia.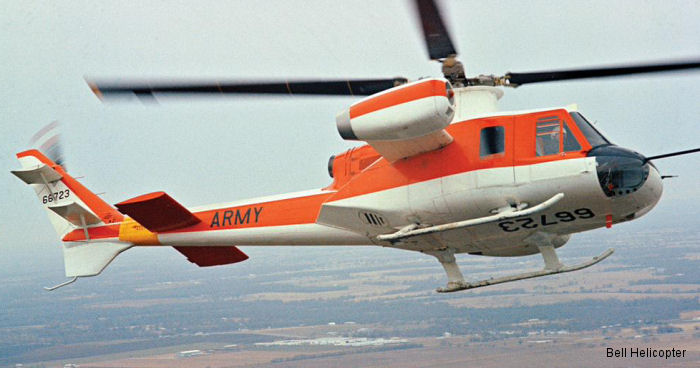 1963 : Bell 206 ( YOH-4 )
Serial number 62-4201 lost US Army LOH ( Light Observation Helicopter ) competition against the
Hughes YOH-6
(the winner) and the Hiller FH-1100 ( YOH-5 ). However, Bell continued developing this model and eventually get the Bell 206A civilian series and later acquired by the militaries as the H-57 / H-58 .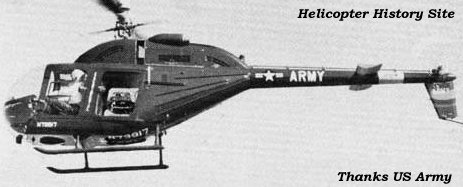 1963 : Bell 204B ( H-48 )
Hueys modified as missile site support helos.

March 27, 1965 : Bell 208
An UH-1D fitted with two Continental turbines, was the first twin turbine helicopter built by Bell

January 10, 1966:
Bell 206A JetRanger

1966 :
Bell receives a contract for 2115 UH-1 Iroquois. Also this year, a unique radar antenna is built into a blade and succesfully tested.

March 17, 1966 :
X-22
A V/STOL (Vertical/Short Takeoff and Landing) aircraft with four tilting ducted fans and wings. The X-22 was envisioned to travel from city to city without having a great amount of acreage devoted to airports. Two prototypes built for testing by US Navy, one crashed.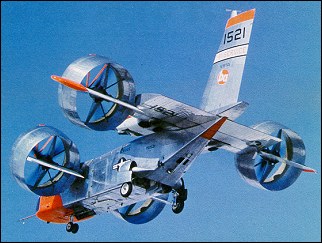 Bell 209 AH-1 Cobra
In 1966, waiting for their
AH-56 Cheyenne
program , the US Army made a request for a interim gunship helicopter to be complete in one year to be deployed in Vietnam. The winner was the Bell 209 HueyCobra against gunship derivatives of the Kaman SeaSprite, Boeing Vertol Chinook, Piasecki Pathfinder and Sikorsky S-61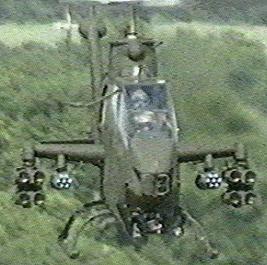 1967 : Bell 205A ( UH-1D )
Huey with bigger fuselage.

1967 :
Huey Cobras first deployed to Vietnam

1968 : TH-57 SeaRanger & OH-58A Kiowa
The US Navy and US Army variants of the Bell 206A.

1969 : Bell 300
Mock-up.
Tiltrotor
development continues.

During the peak of the Vietnam War, Bell was building in excess of 150 UH-1D Hueys per month. In 1968, U.S. troops reached 543,000. Bell Helicopter built 10,005 Hueys of all variants between 1957 and 1975.