January 13, 1989 : Boeing CH-47D
An US Army program to modernize more than 470 Chinooks.
A new triple-hook system allows outsized cargo to be flown with greater stability at speeds up to three times faster than prior variants.
With a max gross weight of 22.680 kg, the center hook has a capacity of 11.974 Kg and the forward and aft hooks are rated at 7.711 Kg each.

March 19, 1989 :
Bell / Boeing 901 Osprey (V-22)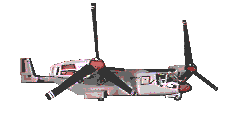 May 31, 1990 : Boeing MH-47E
The worldwide deploy ability variant of the Chinook to perform clandestine, deep-penetration missions in adverse weather day or night over any terrain.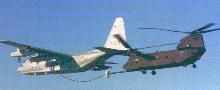 1993 : Boeing 414
The civilian variant of the CH-47D Chinook

1995 : CH-47J Chinook
Boeing & Kawasaki Heavy Industries co - produced the Chinook in Gifu, Japan to procure near 50 units to the Japanese Ground and Air Self-Defense forces.

January 4, 1996 :
Sikorsky/Boeing RAH-66 Comanche

1997 :
Boeing acquired
Mc Donnell Douglas
The
AH-64 Apache
is now owned by Boeing.


September 8, 1998 :
After 10 pre - production units built, the first production V-22 Osprey fuselage is shipped.

February 19, 1999 :
Boeing sold MD commercial line to RDM
The dutch company buy the ex Mc Donnell Douglas models MD 500E and MD 530F single-engine helicopters with conventional tail rotors, the MD 520N and MD 600N single-engine NOTAR helicopters and the MD Explorer series of twin-engine, eight-place helicopters.

June 22, 2002 :
Four Generations, from bottom to top: the HUP, CH-21, CH-46 and CH-47: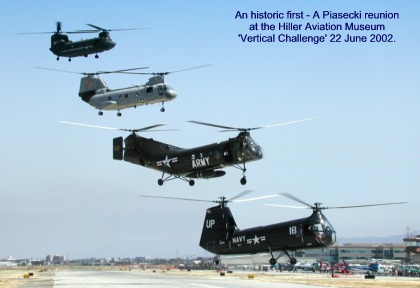 May 15, 2002:
Boeing delivered the first remanufactured
CH-47F Chinook
helicopter to the U.S. Army which plans to upgrade 300 of its 432 CH-47Ds to the F-model configuration in order to keep Chinooks in the Army rotary wing fleet at least through the mid-2030s.

June 20, 2003:
Boeing delivers
300th Longbow Apache
to US Army

May 7, 2004:
Boeing delivers first
MH-47G Special Operations Chinook

Dec 2, 2005:
A160 Hummingbird
Test flights

March 4, 2006:
USMC VMM-263 become
first operational MV-22 Osprey squadron

June 15, 2006:
New-built
CH-47F Chinook to US Army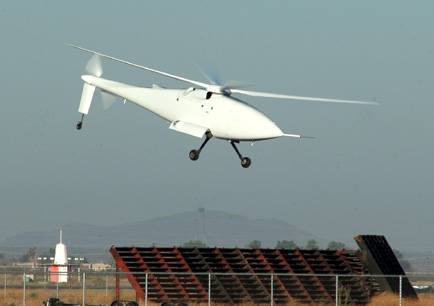 July 12, 2006:
Boeing
Unmanned Little Bird Demonstrator
first flight.

August 9, 2006:
Boeing delivers
501st AH-64D Apache Longbow
to US Army

October 9, 2006: A/MH-6X
Manned/Unmanned Light Helicopter
makes first flight

November 8, 2006: CSAR-X
Boeing HH-47
awarded US Air Force Combat Search and Rescue Contract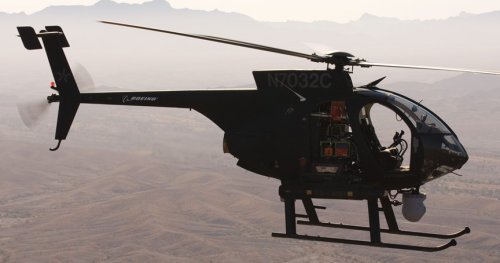 November 16, 2006:
A160 Hummingbird UAV
resumed
test flight operations

December 20, 2007:
Boeing signs
10-Year Agreement
with Hindustan Aeronautics

February 11, 2008:
Helicopter pioneer
Frank Piasecki
dies, aged 88.
Contribution:
Boeing Integrated Defense Systems
Boeing Defense & Space Group, Helicopter Division, July 1997
Boeing Helicopters, January 1990 / March 1992
Boeing Vertol, March 1987