Formed by the merger of the helicopter divisions of Messerschmitt-Bolkow-Blohm (MBB) from Germany and
Aerospatiale
from France in the early 90s, the group is now a subsidiary owned 100% by EADS (European Aeronautic, Defense and Space Company), one of the three largest aerospace groups in the world. By a process of successive integrations, Eurocopter has become Europe's leading fully integrated aeronautical group, there being at present only two remaining entities : the parent company, Eurocopter, and the German subsidiary Eurocopter Deutschland. This ultimate configuration has enabled the group to have unified command structures, while at the same time respecting the national identities of the partner nations.
Eurocopter is a world's leader helicopter manufacturer in terms of turnover. The company offers the broadest range of helicopters in the industry, from light singleengine helicopters to light and medium twins as well as medium-heavy transport helicopters, both for civil and military missions.
As of 2006, more than 9,500 Eurocopter helicopters were in service in 139 countries with 2,500 customers.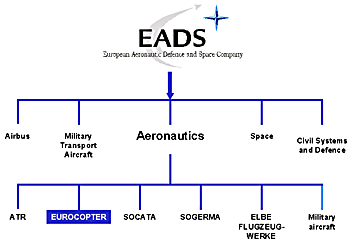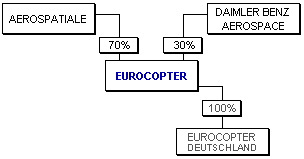 March 27, 1991 : Eurocopter Tiger

1992 :
EUROCOPTER is formerly formed through the merger of the helicopter divisions of AEROSPATIALE and DAIMLER BENZ AEROSPACE (DASA).

1993 : AS 555 Fennec
New military version of the Ecureuil

1995 : EC 120 Colibri
Fruit of the cooperation between Eurocopter, Catic (China) and Singapore Tech. Aerospace

Eurocopter EC models

December 18, 1995 : NH Industries NH-90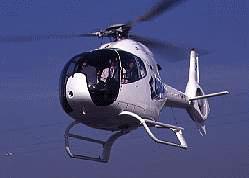 1998 results
Eurocopter sold a total of 272 new helicopters in 1998, as well as 60 pre-owned models.

February 15, 1999 :
Aerospatiale - Matra merger.

March 1, 1999 :
: Alouette 3 celebrates
40 Years