Founded by
Stanley Hiller
during a time when the future of helicopter technology, in contrast to that of fixed-wings aircraft, was still uncertain. A time when the civilian helicopter market had scarcely emerged and military procurement programs where never guaranteed, forcing to ride a financial roller coaster. During remarkable 25 years, Hiller's designs introduced new significant technologies.

July 4, 1944 : XH-44 Hiller-Copter
With an unlike any other helicopter of the epoch, nineteen years old Stanley Hiller Jr enters in helicopter history
The XH-44 used a coaxial configuration and was the first world's successful all-metal rigid-rotor blades helicopter
The designation denoted E
x
perimental
H
iller and the year that was designed

Between 1946 and 1951, Hiller joined Henry Kaiser and formed
United Helicopters (UH)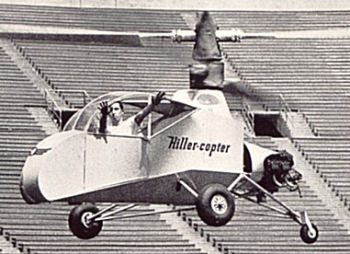 March, 1946 : J-5
A single-rotor model without a tail-rotor. It was soon abandoned due insufficient engine power

July, 1946 : J-10 / UH-4 Commuter
Return to the coaxial rotor system, 8 prototypes where used in experimental roles

1947 : UH-5

November 1947 : Hiller 360X
Prototype of the successful Model 360

October 14, 1948 :
CAA ( predecessor of today's FAA ) issued production certificate
6-H-1
to the Hiller 360

January, 1949 :
The 360 is the first civilian helicopter to cross the United States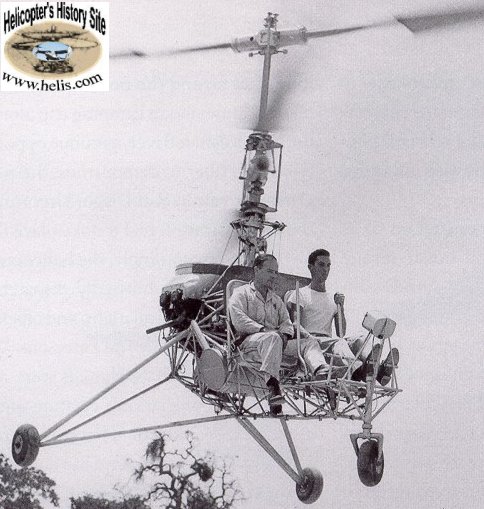 May 8, 1950 : UH-12A
The first 360 model for the US Army and Navy.
By 1965, when production of all Model 360 derivates was finished, more than 2000 units were built
The Navy designations were
HTE-1
and
HTE-2

September, 1950 : Hiller YH-23
The improved civilian version of the UH-12A, was also acquired by the militaries as
OH-23 Raven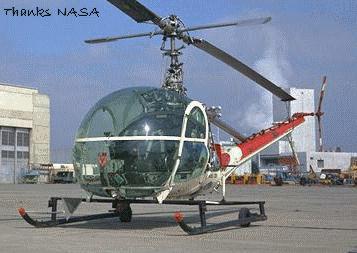 September, 1953 :
Hiller acquired production rights to the
Doman LZ-5 (YH-31)
An improved version (the LZ-5-2) was built and tested by the US Army but lost against the Bell XH-40 (later to be known
UH-1 'Huey'
)

September, 1953 : HJ-1 Hornet
A two-seat ultra light
Tip-Powered
helicopter. Was only powered by small ramjets at the tips of the two-bladed rotor.
14 Units were built for evaluation for the US Navy as
HOE-1
and for the US Army as
YH-32 Hornet
These units were the only tip-powered helicopters ever produced in USA

1954 : H-23B
The US Army 's version of the civilian UH-12B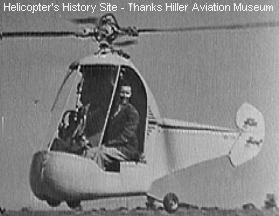 October 28, 1954 :
The Hiller 8RJ2B ramjet is the first american-designed jet engine of any kind to be approved for production by the CAA

February 27, 1955 : Hiller Flying Platform
Designed upon Charles Zimmerman concepts, 7 units built

1955 : YH-32A ULV
An ultralight helicopter incorporated H-32 Hornet 's ramjet rotor and systems Was designed to be transported and operated by the infantry. 3 units built