Kaman Aircraft was founded in 1945 by Charles Kaman. During the first ten years the company operates exclusively as a designer and manufacturer of several helicopters that set world records and achieved many aviation firsts. Since 1956 Kaman begins to diversify as an aerospace subcontractor of Mc Donnell, Grumman and others.

December 1945 :
With $2,000 and his invention of the
servo-flap controlled rotor
, 26 year-old Charles Kaman founded the company.

January 15, 1947 : K-125
: Charles Kaman's first helicopter which utilized intermeshing rotors and his patented servo-flap stability control.
One prototype built. A second prototype, called K-190, was an improved aircraft and flew in April 1949.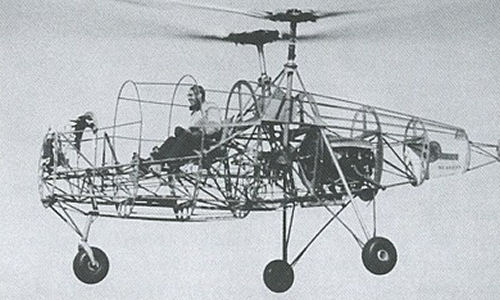 July, 1949 : K-225
An improved version, the US Navy bought two and Coast Guard one for $25,000 each. Later, they will receive the
H-22
designation.
Evaluation of the K-225 by the US Navy led to an order for 29
K-240
known as
HTK-1
to be used as primary trainer.

December 1951 :
A modified K-225 equipped with a Boeing 502 engine becomes the world's first gas turbine powered helicopter , ushering in the turbine age for helicopters. This aircraft is now at the Smithsonian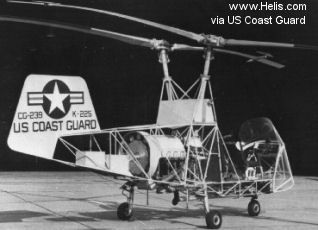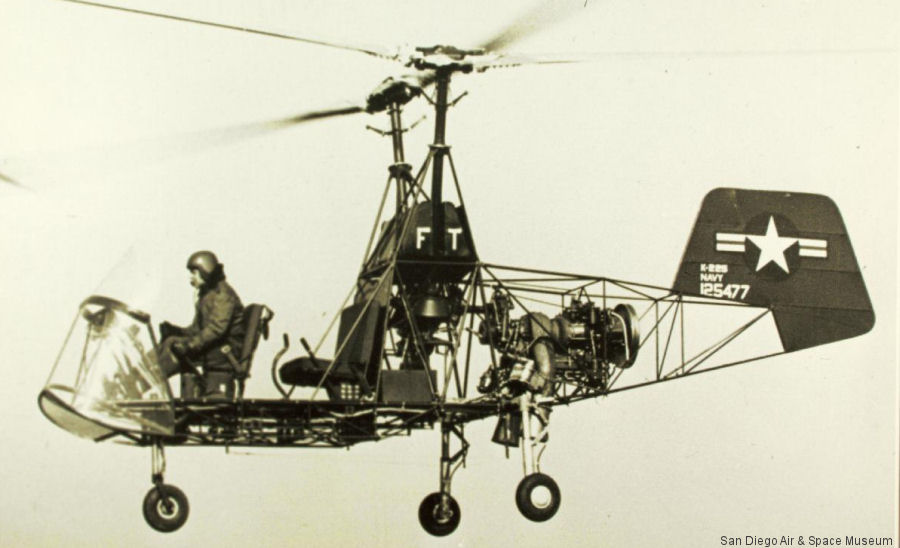 The K-225 under evaluation by the US Navy

1953 :
Kaman produced the first electrically powered drone

April 1953 : HOK (OH-43)

1954 : K-16
A V/STOL designed around a rotoprop

March 1954 :
A modified Kaman HTK-1 becomes the world's first twin-turbine powered helicopter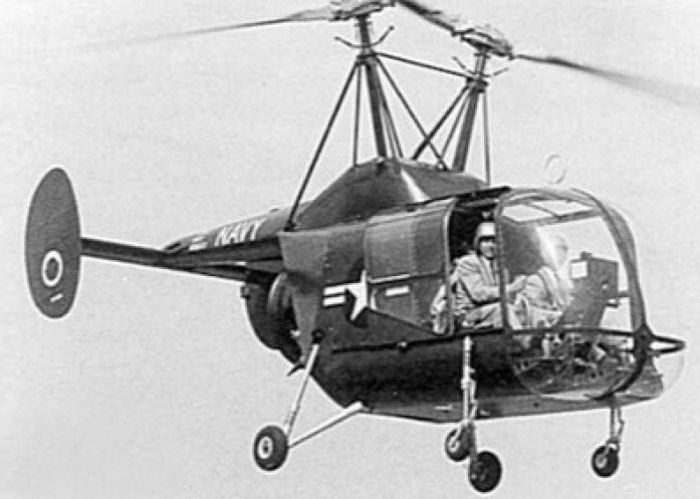 September, 1956 : HH-43 Huskie
A variant of the OH-43, equipped with a Lycoming T-53 turbine engine
HH-43B
Rotor diameter:
14.33 m each
Length:
7.62 m
Height:
4.74 m
Weight:
2000 kg - Max: 4150
Engine:
1 Avco Lycoming
T53-L-1B of 825 hp
Speed:
Max: 190 km/h
Range:
450 km
Service Ceiling:
7600 m

July 1957 : QH-43
Another modified HTK-1 becomes the world's first remotely piloted vehicle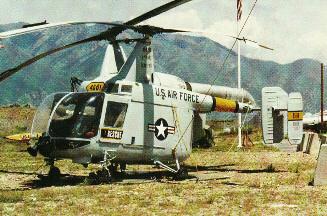 1958 : K-17
A cold-tipped jet powered helicopter
Rotor diameter:
11.3 m
Weight:
430 kg - Max: 900
Engine:
1 Turbomeca Turmo of 600 hp
Speed:
Max: 120 km/h
Endurance:
2 hours
Service Ceiling:
1500 m