Jerry May was always interested in helicopters. Not having any experience with them, he learned every thing he could from information articles. Jerry started designing and building his own helicopters in the early 1950 's and taught himself to fly his own prototype models.

1951 : Little Spook
A Jet tipped helicopter, built of aluminum tubing and wooden blades with fabric cover. Weighing only 148lbs, empty. This helicopter was impressively noisy. This prototype was built after years of testing and building different pressure-jet and ram-jet engines.
It ran on liquid propane,but was too noisy, high on fuel consumption and underpowered. These and other issues lead him away from the Tip-Jet Helicopters
Seating: 1
Rotor diameter: 25 '
Engine: Pressure Jets
Fuel consumption: 40 pph
Fuel capacity: 20 pounds
Empty weight: 148 lbs.
Gross weight: 375 lbs.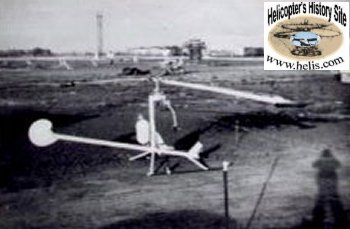 1964 : M101SD
This was Jerry 's own design and fabrication, from the building of the gear boxes right down to the main and tail rotor blades using materials available to him.
The M101SD was a single seat, belt drive to gearbox, with a 75hp Continental engine for powerplant. Weighing heavy at 450lbs. He flew this prototype 60 hours before a material failure during a ground run-up. From this helicopter, Jerry felt that there would be a high demand for a helicopter that would be easier to fly, safer, and lower in maintenance than a standard drive helicopter.
Seating: 1
Rotor diameter: 22 '
Engine: A-75 Continental
Fuel consumption: 5 gph
Fuel capacity: 12 gallons
Empty weight: 435 lbs.
Gross weight: 675 lbs.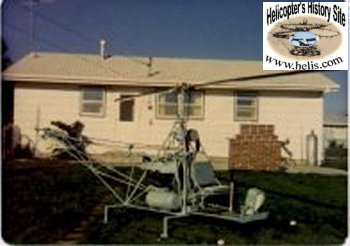 1975 : Honcho
This was Jerry's first Air-Jet prototype helicopter. Using an old McCulloch fuselage. He flew this prototype helicopter 84 hours before turbine runout. He then started work on a new design of rotor-head and blades.
Seats:
2
Rotor diameter:
35 '
Engine:
MA1-A Turbine
Fuel consumption:
26 gph
Fuel capacity:
30 gallons
Empty weight:
935 lbs.
Gross weight:
1350 lbs.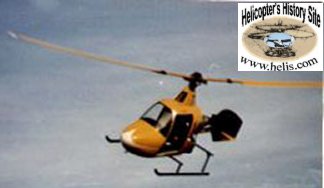 1981 : Eagle
This prototype was a controllable, responsive and yet docile helicopter to fly.
It proved the capabilities of the rotor-system, blades and the safety of an Air-Jet helicopter. It also showed how low the maintenance could be. As the designer, builder, and test pilot of this type of helicopter. Jerry's knowledge is extensive.
Seats: 2
Rotor diameter: 36 '
Engine: Solar Turbine
Fuel consumption: 25 gph
Fuel capacity: 30 gallons
Blades: Composite
Empty weight: 950 lbs.
Gross weight: 1500 lbs.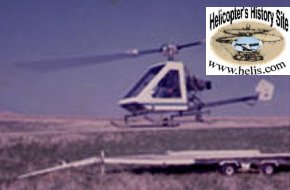 2000 :Air Hawk II-s
This is the latest production prototype. Construction is near completed and scheduled to fly by the end of 1999. This helicopter is the result of the previous prototypes and testing over several years.
The company will gauge the response of the public, and determine whether or not to manufacture. Their plan will be to manufacture the two passenger kits first and then the four.
Seats: 2
Rotor diameter: 34 '
Engine: 240hp Turbine
Fuel consumption: 28 gph aprox
Fuel capacity: 50 gallons
Empty weight: 950 lbs.
Gross weight: 1600 lbs.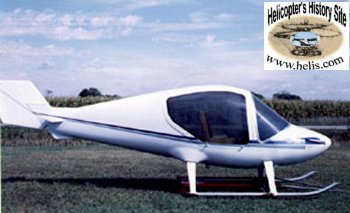 November 2001 :
The Air Hawk prototype was destroyed in a shop fire in November of 2001. It was with in 2 weeks of flight testing. Being a great loss to the company, it is not yet know what will decide as to rebuilding or not. The legal issue of the loss will determine most of it.
Contribution: Mike & JoLissa