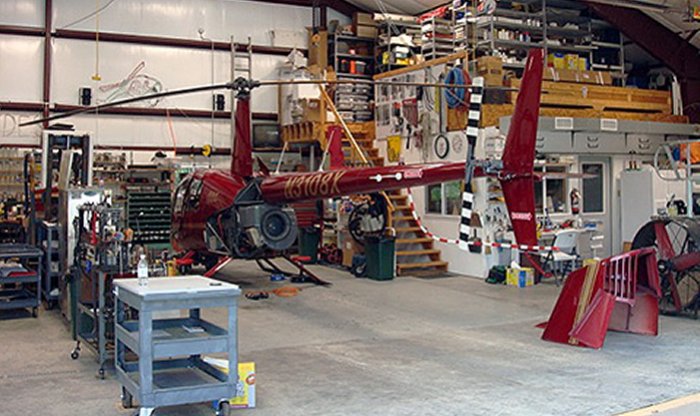 First of all you pay to have it; then you pay to run it.
There is no doubt that the acquisition and annual operating costs of a helicopter will be more than any other form of transport of similar capacity.
Only the owner can make the judgment as to the viability of his helicopter operation, and this can be arrived at by comparing the actual cost with the service it provides and the time it saves.
The components of the total costs are described below, but the real expenditure will be determined by certain fiscal advantages whereby depreciation and operating charges are legitimate expenses to be claimed for taxation purposes. This is notwithstanding the fact that the value of the machine is likely to increase over the years.
What will you get for your money ?
- Capital Outlay
There are several ways of acquiring a helicopter. You can buy it outright, lease it over a specific period or buy it with a lease back arrangement to an operating company. In the latter case the owner of the machine leases it back to a company - often the one which sold the machine in the first place - which can hire it out when the owner does not require it. In this way the owner is able to recoup some of the fixed costs.
For current prices, check advertisements on
Helicopter magazines
The loss of interest from the capital employed in buying a helicopter is likely to be more than compensated by tax advantages and real appreciation.
Calculating Operating Costs
The best way of doing this is to convert all costs into a proportion related to each hour of flight, which can in turn be calculated as a cost per mile. Such a formula can readily be adapted to local conditions, considering skills, maintenance practices, prices and accounting methods.
There are two basic costs directly related to all aircraft: fixed and hourly costs. It is important when comparing such costs to make like- with-like comparisons. For example, some operators apportion crew costs as direct hourly rather than fixed costs; others will ignore unscheduled maintenance on a new machine, bearing in mind the warranty cover and good first year serviceability. Some company accountants prefer not to include overhaul reserves, on the assumption that the aircraft will be sold before reaching those hours.

Fixed Costs
- These are usually calculated as annual costs, and are irrespective of the number of hours flown. They include items such as depreciation, insurance, taxes, crew costs, overheads, interest and capital equipment. This last figure will include facility, tooling, equipment and major components. The final figure will naturally vary with the type of helicopter and method of operation.

Hourly Costs
- These are the costs that vary directly with the number of hours flown, and are considered under the following headings: Fuel and Oil, Scheduled Maintenance Labour , Unscheduled Maintenance Labour , Engine Overhaul , Airframe Overhaul , Airframe Lifed Items
Once you have calculated your fixed costs, the total cost per flight hour can be determined by combining them with hourly direct costs. This in turn may be converted into a cost per mile, which incidentally has been compared - using a pre-owned single turbine helicopter - to about the same as that charged by a London black cab.
From the above you can see that total operating costs reduce as flying hours increase; that the fixed costs on a new machine are a large part of total costs (but may be reduced by using the lower capital cost of a used machine), and that direct costs for fuel play a large part. This is particularly true if a piston engined helicopter is envisaged - fuel is more than double that used in jet engines.
Company Ownership
Although part of the capital cost of a helicopter - together with a percentage of the operating costs - is tax deductible, the main justification in investing in one will be how much use you make of it. This is very much an individual decision, but if a relatively low usage is envisaged you may consider a lease back arrangement with an approved helicopter air taxi operator.
Under this arrangement an operator will agree to utilise your machine when you do not require it. The company will naturally pay you for this facility, but this revenue should be regarded as a contribution to operating costs rather than as a profit.
Ad Hoc Charter
Where full-time availability of a helicopter cannot be justified, an air taxi helicopter can be hired from a wide variety of operators situated around the country.