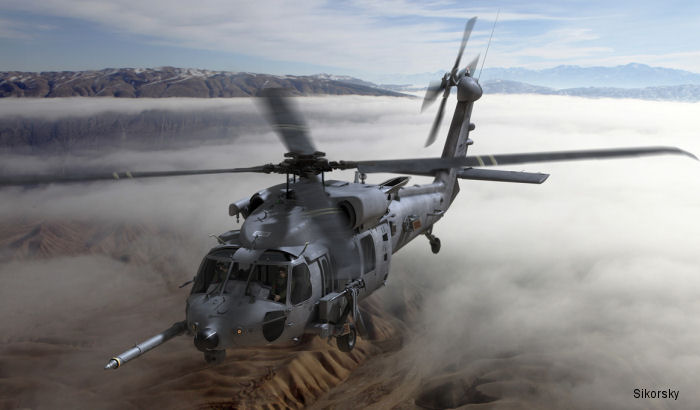 The
CRH-60
is the new
US Air Force
Combat Search and Rescue (
CSAR
) helicopter to replace the
HH-60G Pave Hawk
.
Based on the
UH-60M Black Hawk
was selected as the winner of the Combat Rescue Helicopter (CRH) competition in 2013.
On November 2014 was officially designated the
HH-60W
USAF plans on acquiring more than 100 of the new helicopter to perform future personnel recovery missions.
Initial deliveries are expected in FY19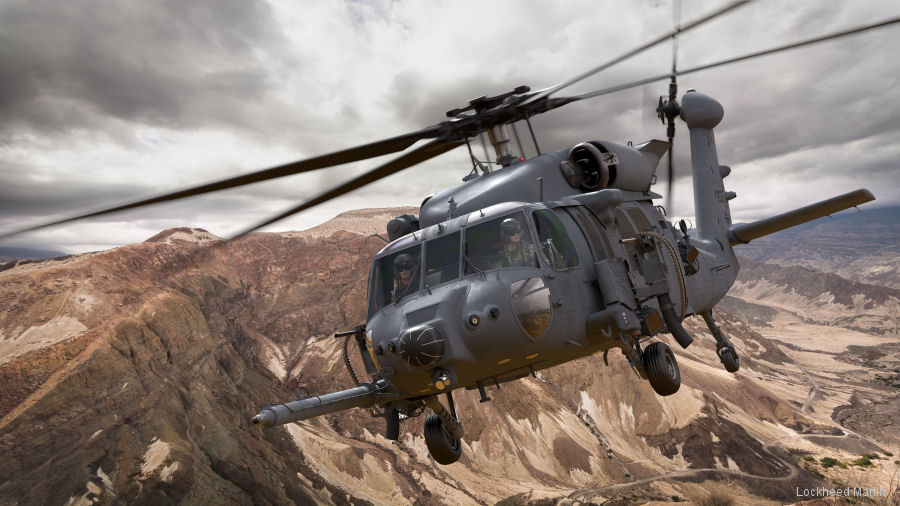 USAF HH-60W Training Program Ready By 2020, 25-Oct-17 : USAF new combat search and rescue helicopter HH-60W first flight expected in late 2018. Training devices and courseware are expected to be ready for training in early 2020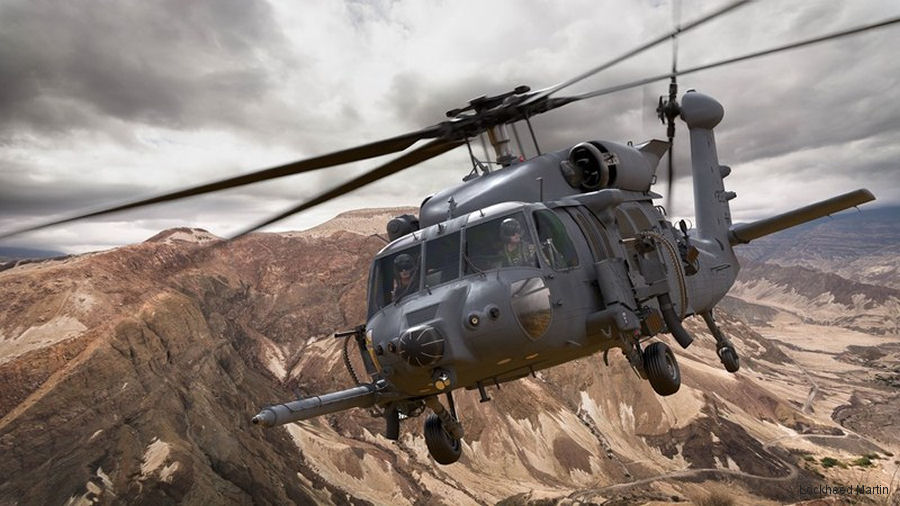 USAF HH-60W RWR Ready, 16-Aug-17 : U.S. Air Force future Combat Rescue Helicopter (CRH), the HH-60W, completes technical readiness level demonstration for its AN/APR-52 Radar Warning Receiver (RWR)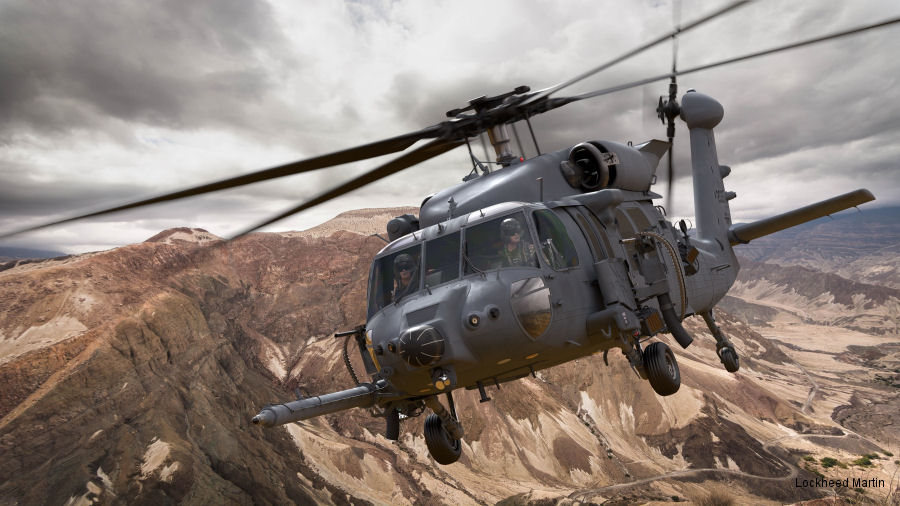 USAF HH-60W Paving Way for Assembly, 30-May-17 : USAF next Combat Rescue Helicopter (CRH), the HH-60W, reached a key milestone and will proceed to assembly, test, and evaluation. 112 will replace current HH-60G Pave Hawk fleet from 2020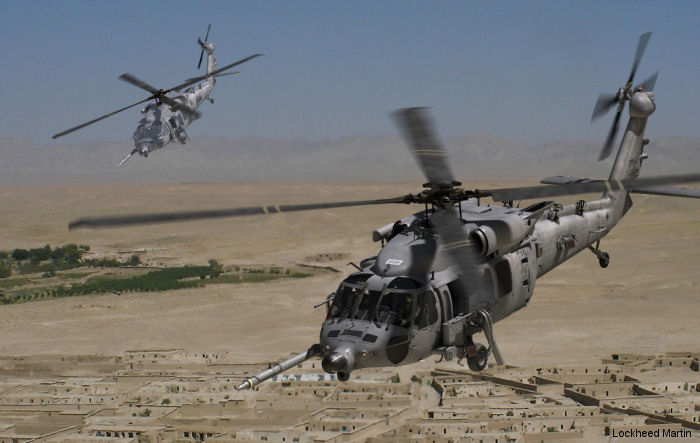 Sikorsky Opens Testing Facility for HH-60W, 07-Dec-16 : Sikorsky inaugurated a new 2,500 square feet Systems Integration Lab (SIL) for testing key systems for the Combat Rescue Helicopter or CRH, 112 HH-60W to replace USAF Pave Hawks
Kirtland AFB to Receive 14 HH-60W from 2020, 31-May-16 : Kirtland will be the first Air Force base to receive the new Combat Rescue Helicopters CRH-60 / HH-60W, a total of 14 aircraft between fiscal year 2020 and 2028.
List of Operators of Sikorsky HH-60W CRH-60
From
Organisation with model HH-60W CRH-60