Prototype SA340 F-WOFH with conventional tail rotor
The SA.341 Gazelle is a single turbine engine, five-seat helicopter originally designed by
Sud Aviation
and produced by Aerospatiale. The original SA.340 first flew on April 7, 1967 with the conventional tail rotor of the
Alouette II
. In 1968, the second prototype introduced the distinctive fenestron.
Its origin trace back to a French Army requirement for a lightweight utility helicopter. The Gazelle was part of the 1967
Franco-British Agreement
to licence production that also included the
Puma
and
Lynx
. It was also assembled by SOKO in Yugoslavia and ABHCO in Egypt.
The SA.342 is fitted with the more powerful Astazou XIV engine. Almost 1800 units built until production ended in 1996.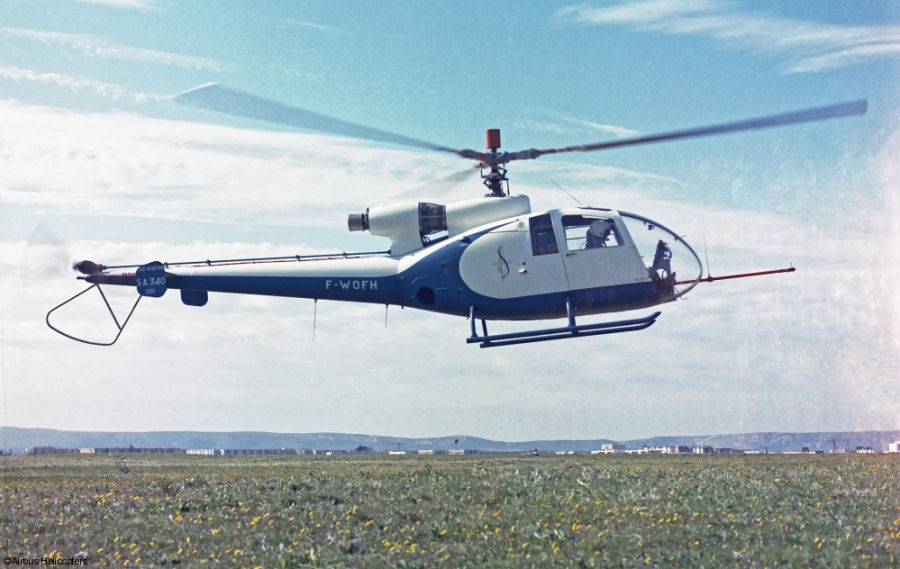 Airbus Celebrated Gazelle's 50th Anniversary, 25-Apr-17 : Airbus Helicopters celebrated the 50th anniversary of the Gazelle's maiden flight during a conference at the museum of aviation in St Victoret, near the company headquarters at Marignane, France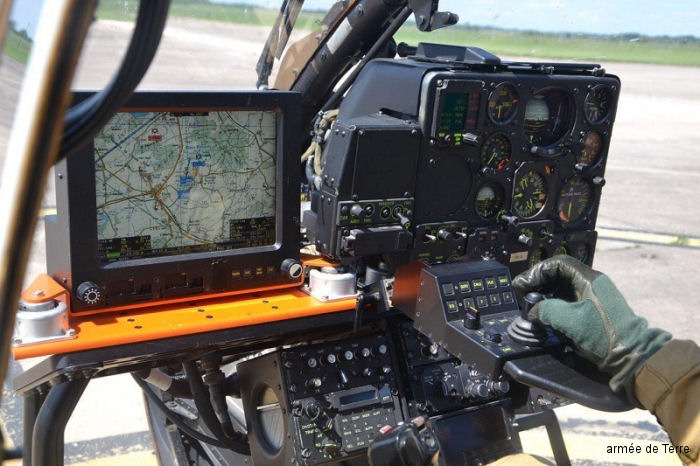 French Army New SIT-ALAT System, 05-Sep-16 : Captain Franck, Officer in the 3rd Combat Helicopters Regiment explains the French Army new information system SIT-ALAT which is operational since 2015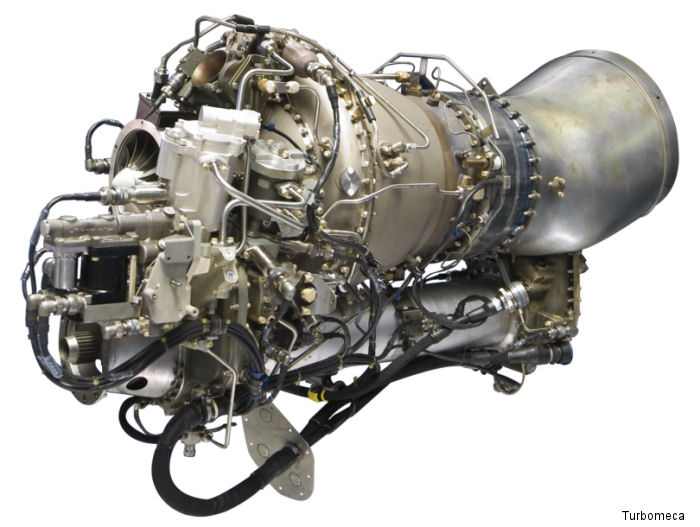 40th anniversary of Turbomeca Arriel first flight, 07-Dec-14 : The Arriel engine prototype first flight was 7 December 1974 on a Gazelle helicopter. Since then 11,500 Arriel units have been produced. Today they takes off every 15 seconds every day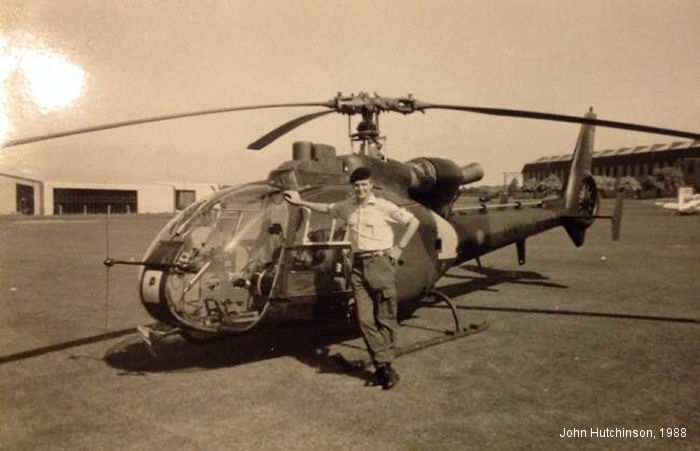 Gazelle 40 years training British military pilots, 15-Jul-14 : Farnborough, UK – The important role of Airbus Helicopters in the ab-initio training of British military rotorcraft pilots is being marked by Airbus Helicopters during this week's Farnborough Airshow.