First 6 received from 2012. Additional 14 ordered in 2015 to replace last 11
CH-47D
models. Deliveries expected from 2019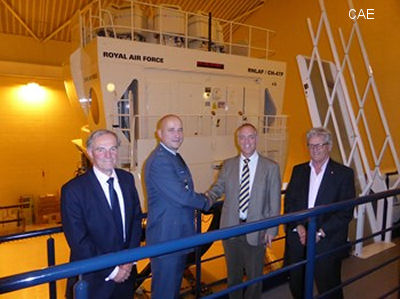 Netherlands Chinook new CAE simulator, 22-Oct-13 : Montreal, Canada - CAE today announced it has completed a major upgrade to one of the Chinook dynamic mission simulators located at CAE's Medium Support Helicopter Aircrew Training Facility (MSHATF) and the Royal Netherlands Air Force (RNLAF) is now training its Chinook aircrews to both the CH-47D and CH-47F standards.
Terma delivers ChAMPS for Dutch Chinooks, 24-Oct-12 : Euronaval 2012, Paris – Chinook ACMS Mission Planning System delivered by Terma and National Aerospace Laboratory (NLR) to 298 Squadron, the Royal Netherlands Air Force (RNLAF).
Boeing Signs Contract for Dutch CH-47F Chinooks, 15-Feb-07 : ST LOUIS, MO - The Boeing Company today signed a direct commercial sales agreement with the Defence Materiel Organization of the Dutch Ministry of Defense for six new-build CH-47F (NL) Chinook helicopters. The agreement, which marks the first international sale of the CH-47F, provides for non-recurring development, production and post-delivery aircraft support.
C/N
Mod
Built
ID In this Organisation
In other Org


M.8890
D-890: NL014, test serial N1004W

M.8891
D-891: NL015, test serial N1074E; Aug12 298 Sqd

M.8892
D-892: NL016, test serial N1098X; Aug12 298 Sqd

M.8893
D-893: NL017, test serial N1122R

M.8894
D-894: NL018, test serial N1149Z

M.8895
D-895: NL019, test serial N1154T