Aviazione dell'Esercito
AVES - Italian Army Aviation




Previously known as

Cavalleria dell'Aria dell'Esercito Italiano

and also

Aviazione Leggera dell'Esercito
E.I. 201 / 249
ab204b
EM-1 type
E.I. 250 / 354
ab205
EM-2 / ESC-3 types
...
SM1019
E.I. 501 / ...
ab206
ESC-1 / ERI-3 types
E.I. 800 / 839
Chinook
ETM-1 type
E.I. 851 / ...
a109
EC-1 / ESC-2 ( EOA-1 / EOA-2 )
E.I. 900 / ...
a129 Mangusta


E.I. 401 / 419
ab212
ESC-4 type
E.I. 451 / 474
ab412
ESC-5 type
E.I. 201 / ...
NH90 TTH
E.I. 701 / ...
ICH-47F
Aircraft designations:
EA = Elicottero dAttaco = attack helicopter
EM = Elicottero Multirolo = multirole helicopter
ERI = Elicottero da Ricognizione = reconnaissance helicopter
ESC = Elicottero de Supporto al Combattimento = combat support helicopter
EES = Elicottero da Esplorazione e Ecorta = Scout and Escort helicopter
ETM = Elicottero da trasporto medio = medium transport helicopter

NH 90 TTH GITA: Ground Instructional Training Aircraft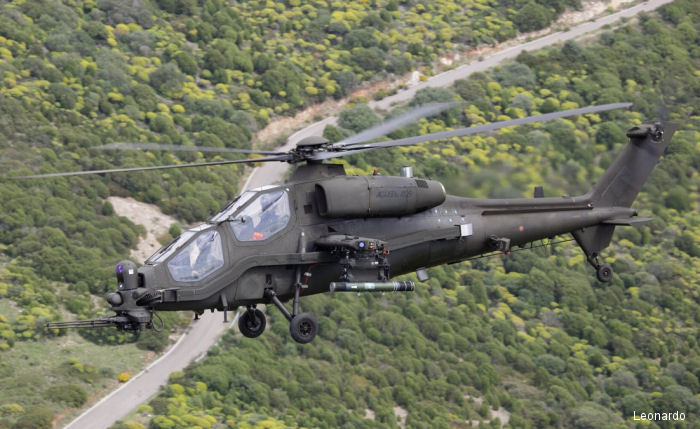 Leonardo to Develop A129 Replacement, 13-Jan-17 : Leonardo signed with Italian Defence Ministry NEES agreement to develop and procure 48 new exploration and escort helicopters to replace the current fleet of AW129 Mangusta by 2025.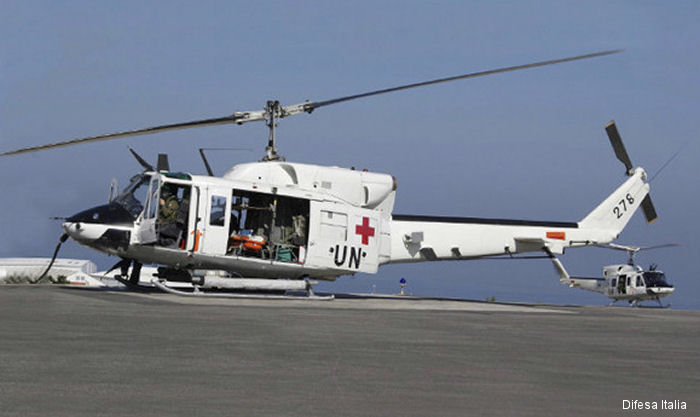 ITALAIR performed Medevac Flight in Lebanon, 21-Jan-16 : Since 1979 italian helicopters from ITALAIR has performed more than 39,000 hours of flying in the skies of Lebanon and Israel with over 1700 medical evacuations of sick or injured people.
More News ...