In September of 1944, the US Army Air Force (USAAF, predecessor of the current US Air Force) opened their first helicopter training school at
Freeman Field
. The airfield, located 2.6 miles south-southwest of Seymour, Indiana was established in 1942.
The helicopters used were Sikorsky R-4B and they were flown direct from the Sikorsky plant in Bridgeport, Connecticut, to Freeman. This included a flight over the Allegheny mountains, quite daring for the time.
The trip was 725 miles during which several records were set. One included the longest formation flight. The pilots were Major John Sanduski and Lt. Norbert Guttenberger. These men, along with several others from Freeman, received their initial helicopter training at the Sikorsky plant.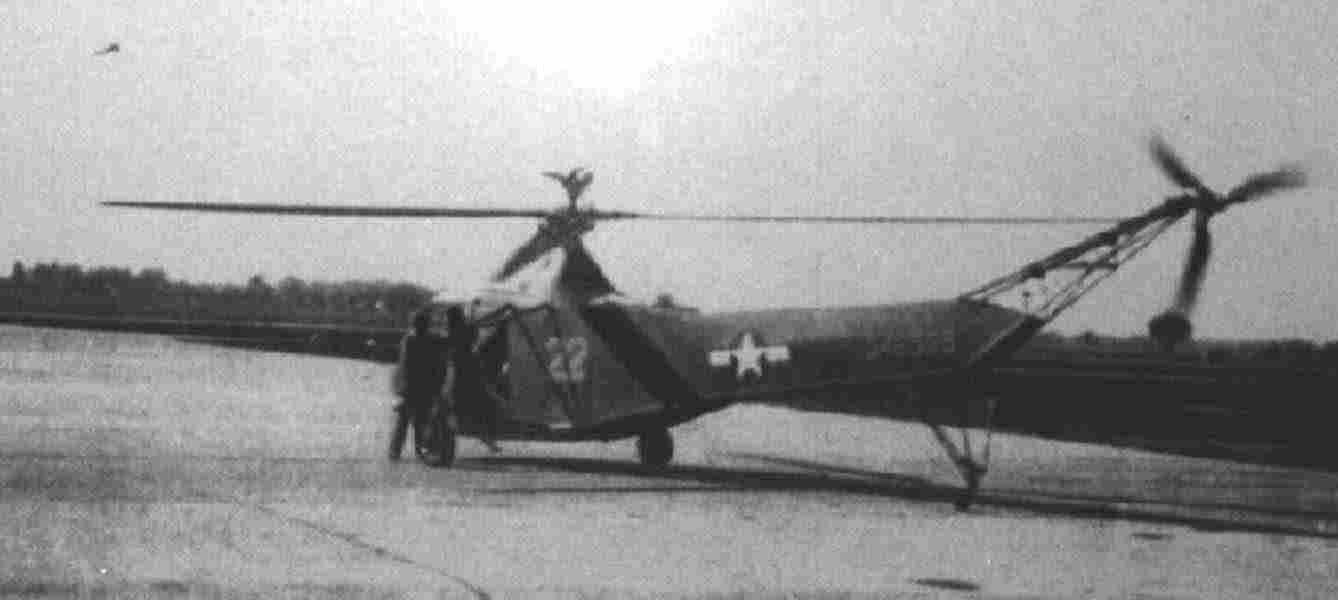 Sikorsky R-4 at Freeman Field
The helicopter training program was short lived because in December of 1944 it was transferred to Chanute Field, Rantoul, Illinois. It was then under the Eastern Technical Training Command.
Preparations went on for several weeks prior to the actual arrival of the helicopters. These preparations were kept under a strict lid of secrecy and the section assigned the preparation tasks was known officially as Section B - 0. Over time, these people were called the "Lifebuoy Kids". Helicopters were so new and revolutionary that people simply did not know what these strange looking craft were. It was first referred to as a "direct-lift" plane and considerable effort was made to insure that the word "helicopter" was pronounced correctly.