Helicopter Eurocopter AS350B2 Ecureuil Serial 2749 Register C-GOGJ used by Custom Helicopters ,Government of Canada OMNR (Ontario Ministry of Natural Resources). Built 1993. Aircraft history and location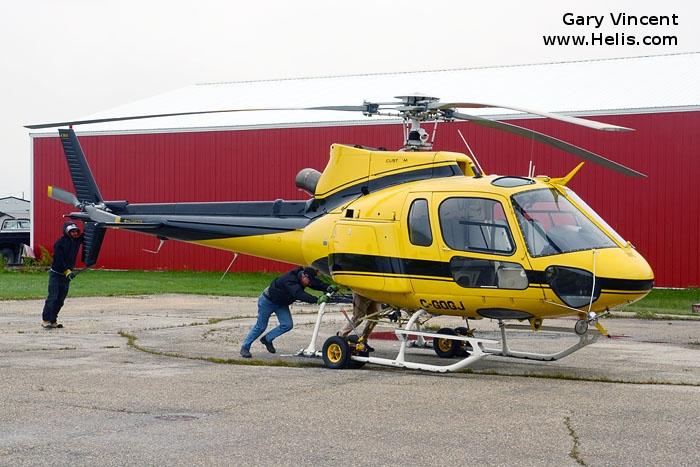 C-GOGJ

Government of Canada
Ministry Of Natural Resources Province Of Ontario (OMNR) Oct93-Apr11 OMNR
Custom Helicopters
2011-05
Custom Helicopters at St Andrews, Manitoba from May11
2014-10-03

A

CYAV
at St. Andrews Airport, MB going back into the hangar at the end of the day.