Bell 429 with wheeled landing gear in place of traditional skids. Launching customer was Rio Iruya from Argentina.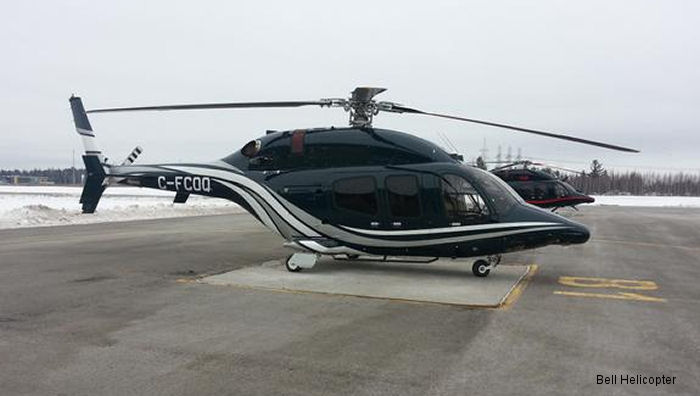 First Bell 429WLG in North America, 25-Feb-15 : Bell Helicopter announced it has made the first delivery of the Bell 429 Wheeled Landing Gear (WLG) in North America to professional NASCAR driver and founder and CEO of SunEnergy1, Kenny Habul.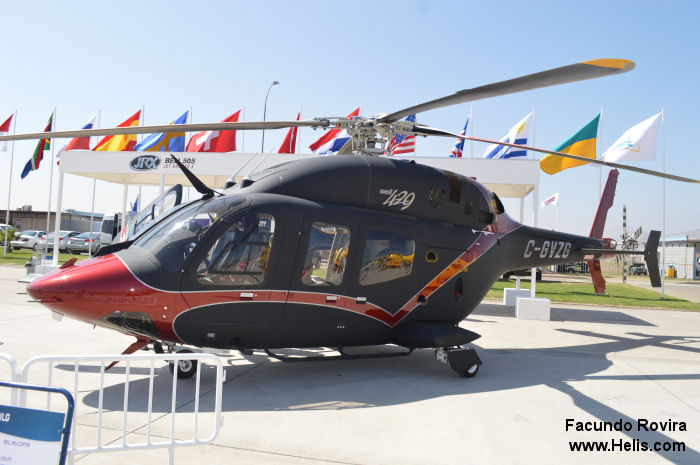 Bell 429 WLG 5 month tour in Latin America, 31-Jul-14 : FORT WORTH, TEXAS – Bell Helicopter, a Textron Inc. company, showcased the versatility and superior performance of the Bell 429 WLG, the aircraft's wheeled landing gear variant, with nearly 60 demonstration flights between March 2014 to July 2014 in Latin America.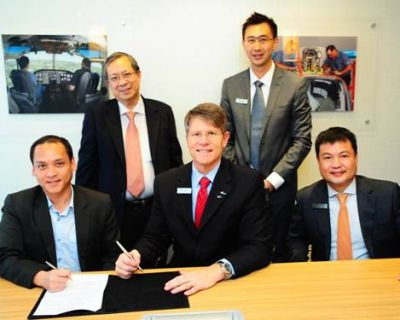 Air Juan signed for first Bell 429WLG in Philippines, 12-Feb-14 : Singapore - Bell Helicopter, a Textron Inc. company, and Air Juan signed a purchase agreement Tuesday for a Bell 429 in a wheeled landing gear (WLG) configuration. This aircraft is the first WLG configuration to be sold into the Philippines.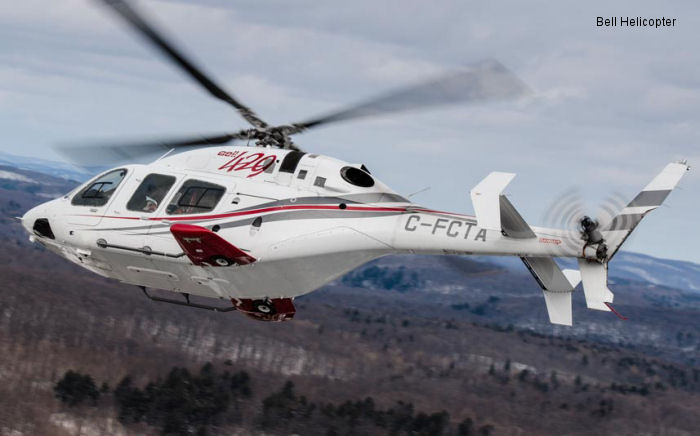 Canada and Brazil certifies the Bell 429WLG, 27-Jan-14 : FORT WORTH, TEXAS - Today, Bell Helicopter, a Textron Inc. company, announced the initial certification of the Bell 429WLG by Transport Canada and the National Civil Aviation Agency of Brazil.
List of Operators of Bell 429WLG
From
Organisation with model 429WLG
2007
2014
Unknown!
Help


Construction Numbers on database of 429WLG


C/N
Year
History
57001
2007
C-FCTA : 429 Bell Canada reg 10dec07, first 429
At Heli-Expo 2008, Houston TX, 24-26 Feb
conv to Bell 429WLG wheeled variant; Mar13 pictured wi+
23feb15 picture in Bell 505 second prototype first flig+

57150
2013
C-GVZG : Bell Canada from May13, test serial C-GLZY; 22oct13 pic+
27feb14 at Anaheim, CA for Heli-Expo 2014
27mar14 pictured (pic2) at Santiago during FIDAE 2014
23apr14 pictured (pic3) at Condomínio Aeronáutico Cos+
07may14 at Rio de Janeiro, Brazil
20jun14 at aeropuerto La Carlota, Venezuela
Oct15 pictured (pic4) with a Lamborghini Aventador Spyd+
N808MB : Bell Oct15


N808MB

: Marbina Interests Office LLC at Satellite Beach, FL fro+

57168
2013
C-GXPE : Bell Canada Sep13-Mar14, test serial C-GAJN
N107BE : Bell Helicopter Mar/Jul 2014
LV-FVD : Argentina Jul14, to LQ-FVD
LQ-FVD : Gobierno de Corrientes; 22apr16 pictured at Aeropuerto +

57176
2013
C-GYNC : Bell Canada Nov13-Jun14, test serial C-GLZY
PR-NPB : 20jun14 seen at Fort Lauderdale Executive Airport, Flor+
Avenca Comercial Ltd from Jul14; 12aug14 at Labace14, +

57210
C-FCOQ : Bell Canada May/Dec 2014
N175KH : Bell Dec 2014


N175KH

: 75 Heli Express Inc at Mooresville, NC from Jan15
1st Bell 429 WLG in North America; Used by NASCAR driv+

57211
2014
C-FCPF : Bell Canada from May14, test serial C-GFNP
25nov14 pictured (pic1) on top of Capital Gate, Abu Dha+
08dic14 pictured (pic2) at MEBA 2014, Dubai World Cent+
17mar15 at LIMA 2015, Malaysia
29apr15 at Kota Kinabalu, Malaysia
15jun15 on display at Paris Air Show
06oct15 pictured (pic3) during demo flight at Yangon an+
17nov15 on display ay NBAA 2015, Las Vegas
N429EA : Bell Dec15-Aug17
14feb17 pictured (pic4) in Navy grey configuration on s+
C-FYAU : Bell Canada from 31aug17

6 C/N.