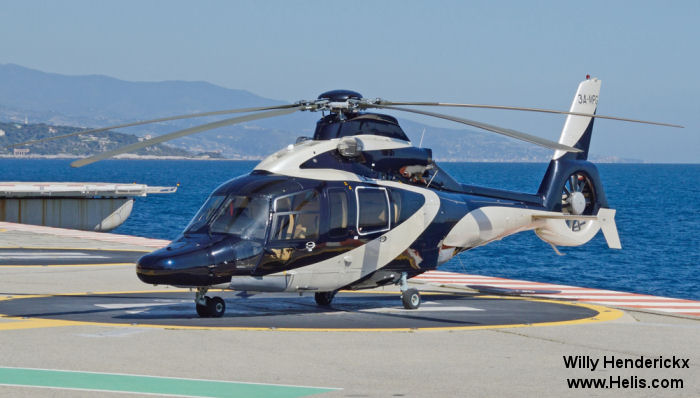 Built by Eurocopter France, was the succeesor of the
EC155B
and is powered by two Turbomeca Arriel 2C2 FADEC engines. Maximum take-off weight (MTOW) increased by 120 kg to 4,920 kg and with 10% extra engine power.
Eurocopter Southeast Asia
was the first subsidiary certified to upgrade 155B airframes starting with those from
SSFC
.
From 2014 produced by
Airbus Helicopters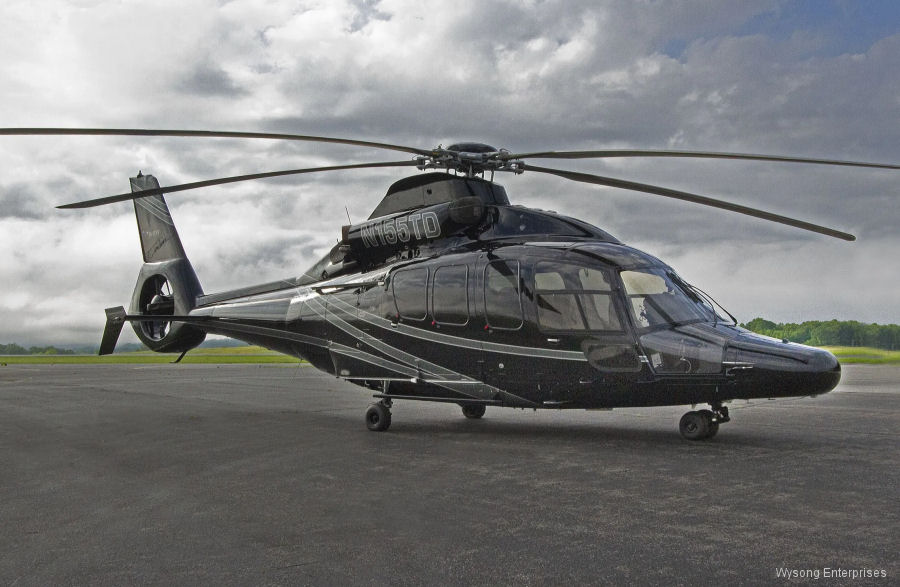 Wysong Completes New York Charter EC155, 22-Jun-20 : #HeliNY Wysong Enterprises from Blountville, Tennessee completed refurbishment of an EC155B1 for New York's charter company Helicopter Flight Services (HeliNY)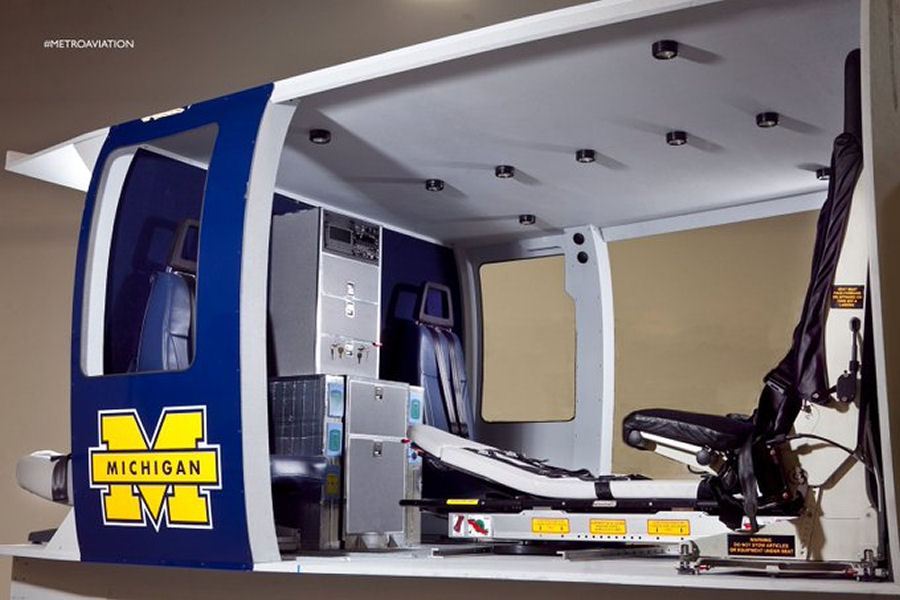 University of Michigan' EC155 Medical Interior, 22-Oct-19 :

#InteriorDesign The University of Michigan' Survival Flight EC155, the first of their type in medical configuration operated in USA, get their interior design from Metro Aviation
Midden-Zeeland Airport New Terminal, 25-Apr-18 : Dutch Midden-Zeeland airport offering new transportation options to the offshore wind energy industry. NHV' EC155 flying to the East Anglia One wind farm inaugurated the new terminal.