Helicopter spare parts, suppliers and quotes. Contact us



CHC Restructuring
Erickson Restructuring
PHI Inc Restructuring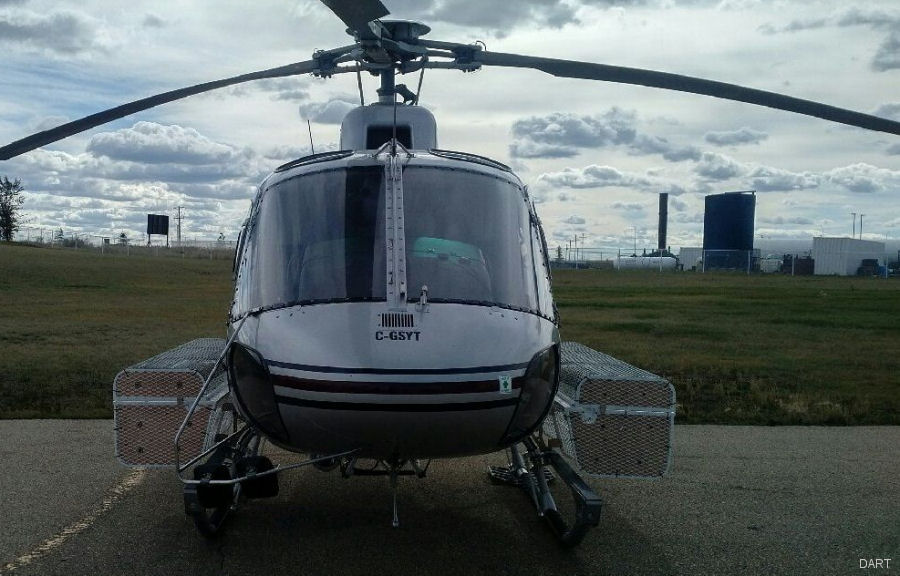 DART Aerospace Acquires Aero Design Ltd, 22-Oct-19 : #AeroDesign DART Aerospace acquired helicopter mission equipment manufacturer Aero Design, a leadership provider of baskets, steps, bear paws and bicycle racks for Airbus, Bell, MDHI and Robinson models. Terms of the transaction have not been disclosed.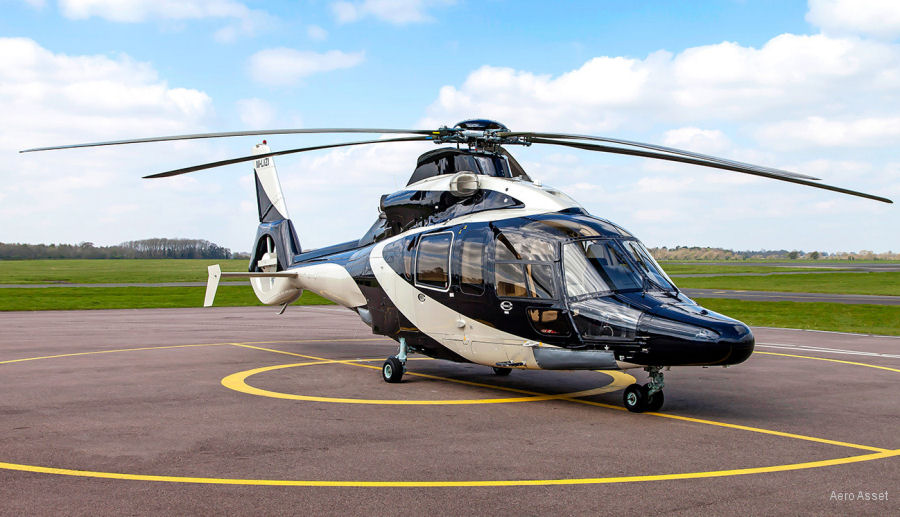 Preowned Helicopter Market Trends 2019 Q3, 15-Oct-19 : #preowned Rotocraft brokerage Aero Asset released its Q3 preowned helicopter market trends report. The EC135, EC145 and AW139 continues to dominate the resale activity. Year to date, 85 twin turbine helicopters from all models were sold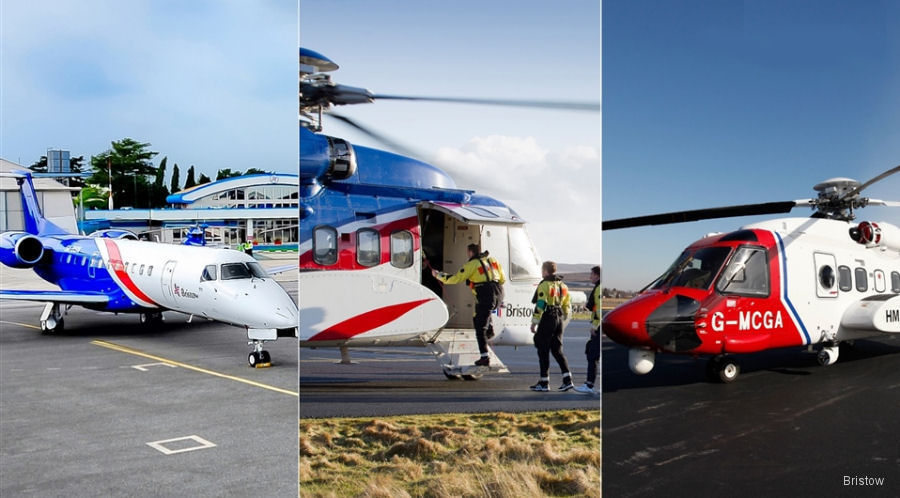 Bristow' Reorganization Confirmed By Court, 07-Oct-19 : #Chapter11 Bristow expects to consummate its reorganization by October 31, 2019. Upon emergence it will be a privately held with a total of $535 million of new equity capital and strengthened liquidity


03-Oct-19 - DART Aerospace Acquires Simplex Aerospace #firefighting
28-Sep-19 - StandardAero' Ohio Repair Facility Expansion #Hillsboro
18-Sep-19 - Elbit Acquired Harris Night Vision Business #NightVision
12-Sep-19 - StandardAero Acquired Safe Aviation Solutions #MRO
11-Sep-19 - PAG Acquired LCD Repair Services Provider MSC #LCDrepair
04-Sep-19 - Novikombank to Finance Progress AAC Ka-62 #financing
28-Aug-19 - Kaman Completes Sale of Distribution Segment #Kaman
23-Aug-19 - Eagle Copters Australasia Acquires Heliwork QLD #MRO
22-Aug-19 - Bristow Files Amended Plan and Disclosure Statement #bankruptcy
22-Aug-19 - Ontic Acquires Thales Doppler Product Line in UK #Doppler
22-Aug-19 - AEI Completed Acquisition of Columbia Helicopters #Chinooks
03-Aug-19 - Bristow Files Plan of Reorganization #Chapter11
31-Jul-19 - Era Group Reports Q2 2019 Results #Balance
28-Jul-19 - Helijet Completes Going Private Transaction #shares
26-Jul-19 - Bristow Continues Path to Chapter 11 Emergence #Bristow
24-Jul-19 - Honeywell Acquired TruTrak Flight Systems #TruTrak
18-Jul-19 - AEI to Acquire Columbia Helicopters #Columbia
17-Jul-19 - LCI Gets $135M Financing for New Helicopters #leasing
16-Jul-19 - Quebec' Airmedic Integrates with Star Navigation
12-Jul-19 - Heli-Parts Nevada Acquired by Salus Aviation #parts
12-Jul-19 - Airbus Acquired Its Italian Distributor Aersud #Italy
08-Jul-19 - LCI Gets $75M Financing for New Helicopters #leasing
30-Jun-19 - Bristow Enters Into New Restructuring Support Agreement #bankruptcy
27-Jun-19 - Kaman Sales Distribution Segment for $700M Cash #Kaman
23-Jun-19 - Alaska Helicopter Tours by Alpha Aviation #AlaskaHelicopter
18-Jun-19 - Rolls-Royce Acquires Siemens' Hybrid-Electric Business #HybridElectric
11-Jun-19 - Russian Helicopters at SPIEF 2019 #SPIEF
11-Jun-19 - PHI Update on Bankruptcy Proceedings #bankruptcy
10-Jun-19 - Raytheon and UTC Aerospace Businesses Merger #RaytheonUTC
09-Jun-19 - Boeing Invests in UAS Services Provider Robotic Skies #drones
26-May-19 - Med-Trans Acquiring SevenBar Aviation #SevenBar
19-May-19 - Bristow Receives Court Approval #Bristow
14-May-19 - Esterline Technologies Acquired by Transdigm
12-May-19 - Bristow Commences Voluntary Chapter 11 in Texas #Bristow
11-May-19 - Leonardo Q1 2019 Quarterly Report #Leonardo
09-May-19 - NYSE Threatens To Delist Bristow's Stock #NYSE
06-May-19 - DRF Luftrettung Completed 40,090 Missions in 2018 #Rescues
29-Apr-19 - Guardian Flight Acquires Sunrise Air Ambulance #Arizona
27-Apr-19 - Helijet Received Propose to Going Private #HeliJet
21-Apr-19 - Bristow Provides Financial Update #Bristow
16-Apr-19 - LifePort and Enflite Sold to Former Employees #InteriorDesign
15-Apr-19 - DRF Luftrettung Acquired NHC #windfarms
06-Apr-19 - Carlyle Group Completes Purchase of StandardAero #Carlyle
03-Apr-19 - SevenBar Acquired by AMGH #SevenBar
29-Mar-19 - Spectrum Aeromed Acquired by Heartland Equity Partners #Acquisition
23-Mar-19 - Bankrupt PHI Lost $141 Million in 2018 #bankruptcy
15-Mar-19 - PHI Filed for Voluntary Chapter 11 Protection #bankruptcy
06-Mar-19 - Airbus North America 2018 Results Heli-Expo 2019
05-Mar-19 - 4,000 New Civil Helicopter for 2019-2023 Heli-Expo 2019
05-Mar-19 - Rotortrade Helicopter Sales 2018 Results Heli-Expo 2019
04-Mar-19 - Coulson and Unical in Firefighting Joint Venture Heli-Expo 2019
04-Mar-19 - Metro Aviation Acquired Guardian Mobility #Acquisition
22-Feb-19 - DRF Completed 37,704 missions in 2018 in Germany #ambulance
20-Feb-19 - Bristow to Report 2018 Results as Soon as Possible #Form10Q
14-Feb-19 - Bristow and Columbia Terminate Acquisition #finance
07-Feb-19 - Bell Helicopters 2018 Review #review2018
01-Feb-19 - Wiltshire Helicopter Ambulance Review 2018 #HelicopterAmbulance
29-Jan-19 - Lockheed Martin Year 2018 Results #Balance
23-Jan-19 - Airbus Delivered 356 Helicopters in 2018
15-Jan-19 - Airbus Helicopters 2018 Review

#Airbus
13-Jan-19 - Cornwall Air Ambulance Year 2018 Review #Balance
11-Jan-19 - Year of Records for Essex & Herts Air Ambulance #Balance
09-Jan-19 - CAMTS EU Rebranded to CAMTS Global #CAMTS
09-Jan-19 - LORD Corp Becomes a $1 Billion Company #billion
06-Jan-19 - Wiltshire Air Ambulance' Bell 429 Grounded #ambulance
21-Dec-18 - Sikorsky's Top Moments of 2018

#Sikorsky
19-Dec-18 - The Carlyle Group Acquired StandardAero #StandardAero
10-Dec-18 - Macquarie Acquired Waypoint for $650 Million #Leasing
27-Nov-18 - UTC Acquired Rockwell Collins and Formed Collins Aerospace #UTC
26-Nov-18 - Waypoint Filed Chapter 11 Bankruptcy Protection #Chapter11
11-Nov-18 - Columbia Helicopters Subsidiary of Bristow
22-Oct-18 - QinetiQ Acquired Military Training Provider Inzpire #QinetiQ
28-Sep-18 - PHI Refinancing and Strategic Plans #PHI
22-Sep-18 - Workhorse Group Selling SureFly eVTOL Division #eVTOL
17-Sep-18 - Era and Bel Air Enter Teaming Agreement #partnership
17-Sep-18 - Great Slave Helicopters Sale and Restructuring #restructuring
14-Sep-18 - Bristow Announces Organizational Changes #Bristow
11-Sep-18 - Universal Helicopters Invest in American South Coast #investment
11-Sep-18 - Universal Helicopters Acquired Lakelse Air #investments
05-Sep-18 - Heli-Union New Partnership with Bestfly In Angola #Angola
03-Sep-18 - Schiebel Opens Australian Base to Serve Pacific Region #markets
03-Sep-18 - Med Trans Acquired Stormont Vail Health Life Star #health
31-Aug-18 - Garmin Acquires Flight Plan #FlightPlan
01-Aug-18 - Leonardo Delivered 93 Helicopters in First Seven Months of 2018 #balance
23-Jul-18 - ETMC Merged into UT Health East Texas #companies
09-Jul-18 - Kopter North America Formed #markets
18-Jun-18 - MAG Aerospace Acquires North American Surveillance Systems #markets
17-Jun-18 - Fishtail Air Rebrands to Summit Helicopters #markets
05-Jun-18 - ACR Electronics Acquired FDS #ShareHolders
25-May-18 - Launch of CNC Aviation #newcompany
25-May-18 - Oceania Aviation Named Schweizer Service Centre and Distributor #service
24-May-18 - StandardAero Restructuring Canadian Centers #management
08-May-18 - Astro Aerospace Acquires Passenger Drone
03-May-18 - Jet Aviation Acquired Hawker Pacific #HawkerPacific
20-Apr-18 - London Heliport 2017 Balance
11-Apr-18 - Elbit Completes Acquisition of Universal Avionics
23-Mar-18 - Airbus Helicopters UK 2017 Balance
22-Mar-18 - Elbit Receives Approval to Acquire Universal Avionics
22-Mar-18 - Fly Blade Completes Financing. Partners with Airbus
27-Feb-18 - Aero Design Acquired Helitowcart Bearpaw Line Heli-Expo 2018
27-Feb-18 - Precision LLC Acquires J.R. Helicopters
26-Feb-18 - Robinson Produced 305 Helicopters in 2017 Heli-Expo 2018
26-Feb-18 - 4,000 New Civil Helicopter Over Next 5 Years Heli-Expo 2018
25-Feb-18 - Avinco Celebrates Its 15th Anniversary Heli-Expo 2018
19-Feb-18 - AMRG Rebranded to Guardian Flight
14-Feb-18 - Med-Trans Partners with REMSA Care Flight
13-Feb-18 - Fly-by-Wire Systems France (FbW) Rebrands to LORD
13-Feb-18 - LCI Enters Term Loan Financing
31-Jan-18 - Bell Helicopter 2017 Balance
22-Jan-18 - Airbus Helicopters 2017 Balance
29-Dec-17 - Don Wall and PHI Acquired HNZ Group
29-Dec-17 - Canadian Helicopters Gets $8M Loan
27-Dec-17 - FAASA Acquired Hispánica de Aviación
04-Dec-17 - Med Trans Moved Headquarters to Denton, Texas
15-Nov-17 - Oceania Aviation Merged with Salus Aviation
08-Nov-17 - Aurora Flight Sciences Became a Boeing Company
03-Nov-17 - Airbus Sold Vector Aerospace to StandardAero
26-Oct-17 - CHC Restructuring Recognized by CFO 2017
04-Oct-17 - Waypoint Leasing Fleet Surpasses 150 Aircraft Helitech 2017
11-Sep-17 - Luxaviation Helicopters Acquires Starspeed
04-Sep-17 - UTC To Acquire Rockwell Collins For $30 Billion
19-Aug-17 - Oceania Aviation Acquires Helicare
07-Jul-17 - Vector Aerospace to be Acquired by Veritas Capital
28-Apr-17 - Erickson Completes Financial Restructuring
18-Apr-17 - AMGH to Acquire AMRG
24-Mar-17 - CHC Concluded Its Financial Restructuring
23-Mar-17 - Air Medical Acquired By AMGH' AirMed
14-Mar-17 - Air Methods to Be Acquired by American Securities
06-Mar-17 - Honeywell: 3900 To 4400 Deliveries Over Next 5 Years Heli-Expo 2017
25-Jul-16 - Farren International and EZE Trucking Merger
20-Jul-15 - Lockheed Martin to Acquire Sikorsky Aircraft
24-Mar-15 - Amur Indonesia Acquired Lloyd Helicopters
01-Jul-10 - Sikorsky Acquired LifePort #InteriorDesign
26-Aug-04 - Sikorsky To Acquire Schweizer Aircraft