Helicopter spare parts, suppliers and quotes. Contact us



Bristow US Restructuring
CHC Restructuring
Erickson Restructuring
PHI Inc Restructuring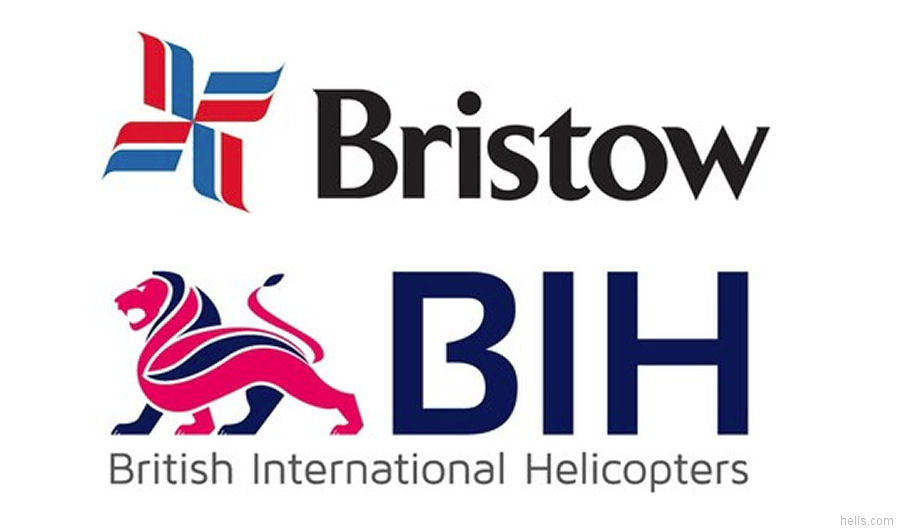 Bristow Completes Acquisition of BIH, 03-Aug-22 : #BIH Bristow completed acquisition of British International Helicopter (BIH) which will adopt the name and brand throughout its operations supporting UK Ministry of Defence (MOD) .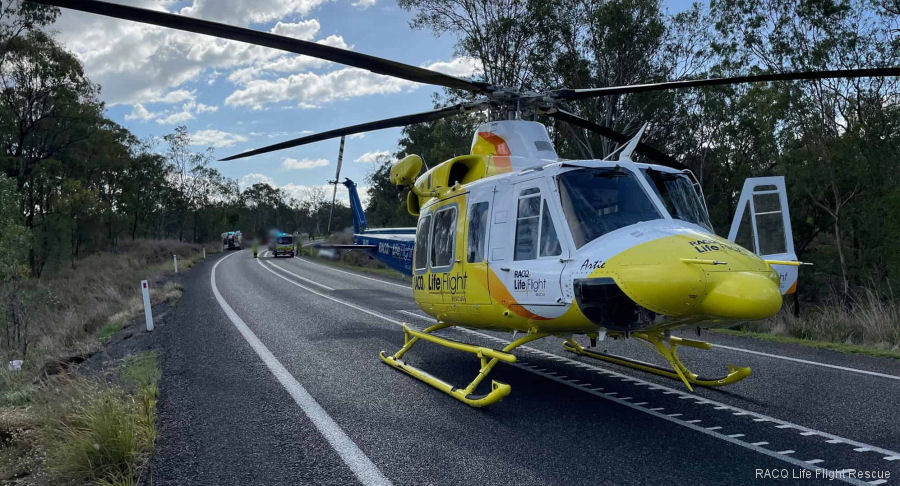 LifeFlight Australia Record-Breaking Financial Year, 22-Jul-22 : #Stats Queensland's LifeFlight Australia completed another record-breaking financial year, coming to the aid of 6,825 people through missions performed with helicopters, air ambulance jets and critical care doctors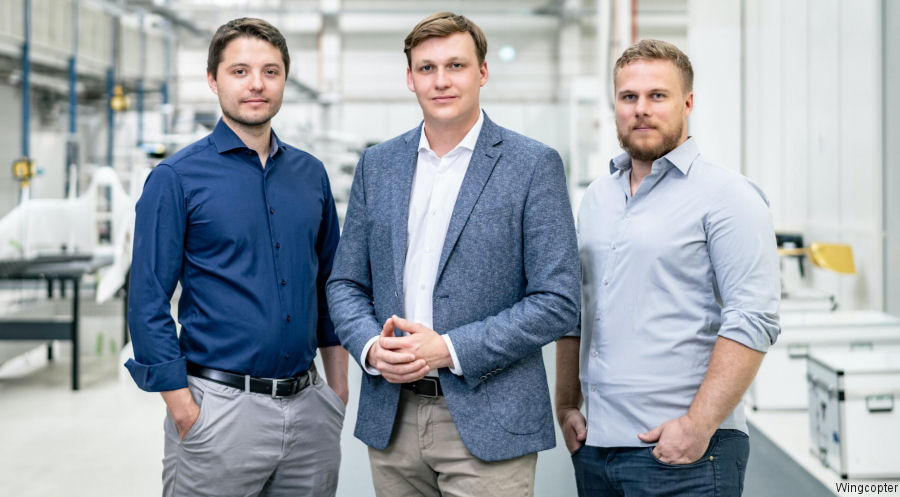 New investors for Wingcopter, 21-Jun-22 : #drones Wingcopter, a German manufacturer of electric vertical take-off and landing (eVTOL) aircraft scores $42M in latest funding round to be used to extend drone delivery services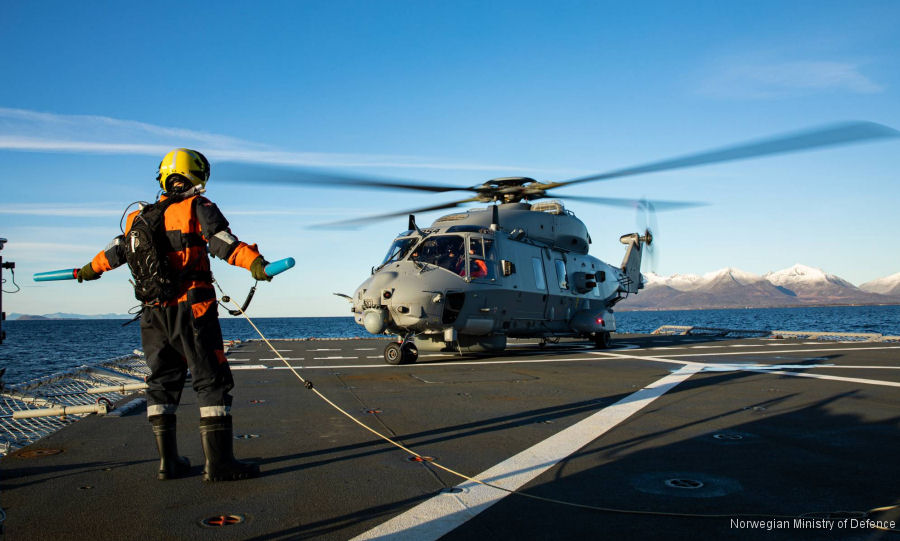 Norway Terminates NH90 Contract, 10-Jun-22 : #NH90 After more than 20 years after the contract was signed and with 8 of 14 helicopters delivered , Norway decided that the NH90 "will never be capable of meeting the requirements". The Black Hawk / Seahawk is the most likely candidate to be chosen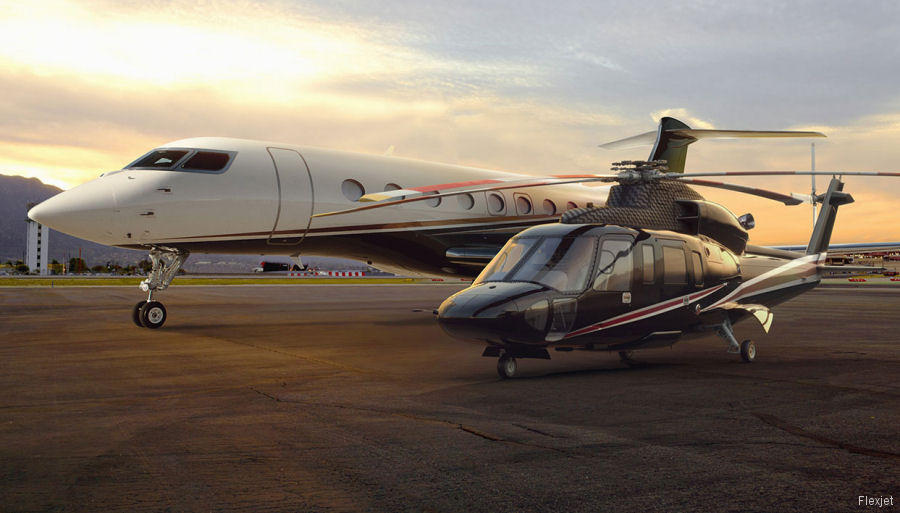 Flexjet Acquired VIP Operator AAG, 06-Jun-22 : #S76 Flexjet acquired Associated Aircraft Group (AAG) the largest premier executive Sikorsky S-76 helicopter operator of the U.S. Northeast.
02-Jun-22 - Babcock Sale to CHC Must Address Competition Concerns #competition
16-May-22 - Surack Purchased Enstrom #Enstrom
01-May-22 - Bristow to Acquire BIH #BIH
01-Apr-22 - Six Companies Joins Team Defiant X #DefiantX
31-Mar-22 - MD Helicopters Files for Chapter 11 #chapter11
22-Mar-22 - Transdigm Acquired Dart Aerospace #Transdigm
11-Mar-22 - Rotortrade 2021 Results Heli-Expo 2022
03-Mar-22 - DART Acquires Paravion Technology and Century Helicopters
22-Feb-22 - Record Year for Swiss Air Ambulance Rega #year2021
08-Feb-22 - Bell Year 2021 Balance

#year2021
30-Jan-22 - Airbus Helicopters in 2021 #year2021
21-Jan-22 - Enstrom Files for Bankruptcy and Close #Enstrom
21-Jan-22 - DRF Luftrettung 2021 Balance #year2021
13-Jan-22 - FlightSafety Acquires Frasca Flight Simulation #markets
06-Jan-22 - Vita Inclinata Reports Strong 2021 Growth #year2021
03-Jan-22 - Busiest Year for LNAA Air Ambulance #2021
10-Dec-21 - Life Flight Network and Life Link III New Alliance #Alliance
07-Dec-21 - Japan Drone Fund Investment in Wingcopter #drones
05-Dec-21 - LCI Acquires Nova Capital Aviation #leasing
01-Dec-21 - SAF Helicopters Acquires Starlite Aviation #SAF
15-Oct-21 - Libra Group Acquires KKR's Shares in LCI #shareholder
23-Sep-21 - MSC Display Repair Now Part of PAG #Momemtum
02-Sep-21 - AEM Acquires Eagle Audio #Audio
01-Sep-21 - CHC Completes Acquisition of Babcock Offshore #oilandgas
07-Aug-21 - Seeking Alternatives to Accelerate Growth #Erickson
09-Jul-21 - StandardAero Acquires Signature Aviation's ERO #engines
09-Jun-21 - Airbus Acquires ZF Luftfahrttechnik #ZF
25-May-21 - Russia to Increase Share in Global Helicopter Engine Market #engines
23-May-21 - PAG Acquired Keystone Turbine Services #M250
28-Apr-21 - Robinson Delivers 13,000th Helicopter #Robinson
12-Mar-21 - CHC to Acquire Babcock Offshore Business #offshore
03-Mar-21 - Rotortrade 2020 Results #year2020
19-Feb-21 - StandardAero Expands Engine Repair Business #engines
29-Jan-21 - Leonardo Fulfil Expectations in 2020 #year2020
27-Jan-21 - Airbus Helicopters 2020 Balance #year2020
25-Jan-21 - Rotor X Acquired RotorWay Helicopter Co #RotorWay
23-Jan-21 - Teledyne to Acquire FLIR Systems

#FLIR
18-Jan-21 - DRF Air Ambulance 2020 Balance #year2020
23-Dec-20 - Moog Inc Acquires Genesys Aerosystems #markets
18-Dec-20 - Urban Air Mobility Goes to NASDAQ #NASDAQ
25-Nov-20 - CAE acquire TRU Simulation Training Canada #TruSimulation
20-Nov-20 - PAG Expands to Brazil with EFIX Acquisition #EFIX
15-Oct-20 - Life Link III Acquires FlightBridgeED #education
05-Oct-20 - First Leasing for Airbus H160 #leasing
15-Sep-20 - Entrol Opening Miami Office #Miami
06-Sep-20 - Bell 214 Type Certificates to Erickson #Bell214
02-Sep-20 - Brazilian Aeróleo Rebrand to Bristow #Aeroleo
21-Jul-20 - Safran Ardiden for Turboprop Aircraft #Ardiden
20-Jul-20 - Pandemic Affects Preowned Sales #coronavirus
16-Jul-20 - Bell Acquired Chinese MRO Facility #China
16-Jul-20 - GCH Group Acquires Tasman Helicopters #tourism
12-Jun-20 - Era Helicopters Now Part of Bristow #economy
03-Jun-20 - Bristow Announces Stock Repurchases #Stock
13-May-20 - Bristow and Era Announce Leadership Team #BristowEra
09-May-20 - Movac Invests $5M in TracPlus #Movac
09-Apr-20 - Kopter Officially Part of Leonardo #LeonardoKopter
22-Mar-20 - Solidarity Initiative EBASI by Luxaviation #EBASI
15-Mar-20 - Swiss Companies Air Zermatt and Air Glaciers to Merge #merging
25-Feb-20 - ACR Group Acquired FreeFlight Systems #ACR
13-Feb-20 - Airbus Helicopters 2019 Balance #Year2019
01-Feb-20 - Rotortrade 2019 Results Heli-Expo 2020
28-Jan-20 - Leonardo to Acquire Kopter Heli-Expo 2020
27-Jan-20 - StandardAero Acquires TRS Ireland #components
25-Jan-20 - Bristow and Era to Merge in 2020 #oilandgas
22-Jan-20 - Preowned Helicopter Market Report 2019 Heli-Expo 2020
22-Jan-20 - PAG Acquires Canadian WAC #Finance
17-Jan-20 - Boeing Deliveries 2019 #resultse2019
15-Jan-20 - DRF Luftrettung Completed 40,738 Missions in 2019

#2019
31-Dec-19 - Russian Helicopters Defense Review 2019 #Defense
27-Dec-19 - Sikorsky's Top Moments of 2019

#Year2019
18-Nov-19 - Emirati Tawazun Investing in Russian VR-Technoloiges Dubai Airshow 2019
22-Oct-19 - DART Aerospace Acquires Aero Design Ltd #AeroDesign
15-Oct-19 - Preowned Helicopter Market Trends 2019 Q3 #preowned
15-Oct-19 - Mil and Kamov to Merge in National Helicopter Center #RussianHelicopters
07-Oct-19 - Bristow' Reorganization Confirmed By Court #Chapter11
03-Oct-19 - DART Aerospace Acquires Simplex Aerospace #firefighting
28-Sep-19 - StandardAero' Ohio Repair Facility Expansion #Hillsboro
18-Sep-19 - Elbit Acquired Harris Night Vision Business #NightVision
12-Sep-19 - StandardAero Acquired Safe Aviation Solutions #MRO
11-Sep-19 - PAG Acquired LCD Repair Services Provider MSC #LCDrepair
04-Sep-19 - Novikombank to Finance Progress AAC Ka-62 #financing
04-Sep-19 - PHI Completes Chapter 11 Debt Restructuring #restructuring
28-Aug-19 - Kaman Completes Sale of Distribution Segment #Kaman
23-Aug-19 - Eagle Copters Australasia Acquires Heliwork QLD #MRO
22-Aug-19 - Bristow Files Amended Plan and Disclosure Statement #bankruptcy
22-Aug-19 - Ontic Acquires Thales Doppler Product Line in UK #Doppler
22-Aug-19 - AEI Completed Acquisition of Columbia Helicopters #Chinooks
03-Aug-19 - Bristow Files Plan of Reorganization #Chapter11
31-Jul-19 - Era Group Reports Q2 2019 Results #Balance
28-Jul-19 - Helijet Completes Going Private Transaction #shares
26-Jul-19 - Bristow Continues Path to Chapter 11 Emergence #Bristow
24-Jul-19 - Honeywell Acquired TruTrak Flight Systems #TruTrak
18-Jul-19 - AEI to Acquire Columbia Helicopters #Columbia
17-Jul-19 - LCI Gets $135M Financing for New Helicopters #leasing
16-Jul-19 - Quebec' Airmedic Integrates with Star Navigation
12-Jul-19 - Heli-Parts Nevada Acquired by Salus Aviation #parts
12-Jul-19 - Airbus Acquired Its Italian Distributor Aersud #Italy
08-Jul-19 - LCI Gets $75M Financing for New Helicopters #leasing
30-Jun-19 - Bristow Enters Into New Restructuring Support Agreement #bankruptcy
27-Jun-19 - Kaman Sales Distribution Segment for $700M Cash #Kaman
23-Jun-19 - Alaska Helicopter Tours by Alpha Aviation #AlaskaHelicopter
18-Jun-19 - Rolls-Royce Acquires Siemens' Hybrid-Electric Business #HybridElectric
11-Jun-19 - Russian Helicopters at SPIEF 2019 #SPIEF
11-Jun-19 - PHI Update on Bankruptcy Proceedings #bankruptcy
10-Jun-19 - Raytheon and UTC Aerospace Businesses Merger #RaytheonUTC
09-Jun-19 - Boeing Invests in UAS Services Provider Robotic Skies #drones
26-May-19 - Med-Trans Acquiring SevenBar Aviation #SevenBar
19-May-19 - Bristow Receives Court Approval #Bristow
14-May-19 - Esterline Technologies Acquired by Transdigm
12-May-19 - Bristow Commences Voluntary Chapter 11 in Texas #Bristow
11-May-19 - Leonardo Q1 2019 Quarterly Report #Leonardo
09-May-19 - NYSE Threatens To Delist Bristow's Stock #NYSE
08-May-19 - GCH Aviation Acquires Kaikoura Helicopters #Kaikoura
06-May-19 - DRF Luftrettung Completed 40,090 Missions in 2018 #Rescues
29-Apr-19 - Guardian Flight Acquires Sunrise Air Ambulance #Arizona
27-Apr-19 - Helijet Received Propose to Going Private #HeliJet
21-Apr-19 - Bristow Provides Financial Update #Bristow
16-Apr-19 - LifePort and Enflite Sold to Former Employees #InteriorDesign
15-Apr-19 - DRF Luftrettung Acquired NHC #windfarms
06-Apr-19 - Carlyle Group Completes Purchase of StandardAero #Carlyle
03-Apr-19 - SevenBar Acquired by AMGH #SevenBar
29-Mar-19 - Spectrum Aeromed Acquired by Heartland Equity Partners #Acquisition
23-Mar-19 - Bankrupt PHI Lost $141 Million in 2018 #bankruptcy
15-Mar-19 - PHI Filed for Voluntary Chapter 11 Protection #bankruptcy
06-Mar-19 - Airbus North America 2018 Results Heli-Expo 2019
05-Mar-19 - 4,000 New Civil Helicopter for 2019-2023 Heli-Expo 2019
05-Mar-19 - Rotortrade Helicopter Sales 2018 Results Heli-Expo 2019
04-Mar-19 - Coulson and Unical in Firefighting Joint Venture Heli-Expo 2019
04-Mar-19 - Metro Aviation Acquired Guardian Mobility #Acquisition
22-Feb-19 - DRF Completed 37,704 missions in 2018 in Germany #ambulance
20-Feb-19 - Bristow to Report 2018 Results as Soon as Possible #Form10Q
14-Feb-19 - Bristow and Columbia Terminate Acquisition #finance
07-Feb-19 - Bell Helicopters 2018 Review #review2018
01-Feb-19 - Wiltshire Helicopter Ambulance Review 2018 #HelicopterAmbulance
29-Jan-19 - Lockheed Martin Year 2018 Results #Balance
23-Jan-19 - Airbus Delivered 356 Helicopters in 2018
15-Jan-19 - Airbus Helicopters 2018 Review

#Airbus
13-Jan-19 - Cornwall Air Ambulance Year 2018 Review #Balance
11-Jan-19 - Year of Records for Essex & Herts Air Ambulance #Balance
09-Jan-19 - CAMTS EU Rebranded to CAMTS Global #CAMTS
09-Jan-19 - LORD Corp Becomes a $1 Billion Company #billion
06-Jan-19 - Wiltshire Air Ambulance' Bell 429 Grounded #ambulance
21-Dec-18 - Sikorsky's Top Moments of 2018

#Sikorsky
19-Dec-18 - The Carlyle Group Acquired StandardAero #StandardAero
10-Dec-18 - Macquarie Acquired Waypoint for $650 Million #Leasing
27-Nov-18 - UTC Acquired Rockwell Collins and Formed Collins Aerospace #UTC
26-Nov-18 - Waypoint Filed Chapter 11 Bankruptcy Protection #Chapter11
11-Nov-18 - Columbia Helicopters Subsidiary of Bristow
22-Oct-18 - QinetiQ Acquired Military Training Provider Inzpire #QinetiQ
28-Sep-18 - PHI Refinancing and Strategic Plans #PHI
22-Sep-18 - Workhorse Group Selling SureFly eVTOL Division #eVTOL
17-Sep-18 - Great Slave Helicopters Sale and Restructuring #restructuring
17-Sep-18 - Era and Bel Air Enter Teaming Agreement #partnership
14-Sep-18 - Bristow Announces Organizational Changes #Bristow
11-Sep-18 - Universal Helicopters Invest in American South Coast #investment
11-Sep-18 - Universal Helicopters Acquired Lakelse Air #investments
05-Sep-18 - Heli-Union New Partnership with Bestfly In Angola #Angola
03-Sep-18 - Med Trans Acquired Stormont Vail Health Life Star #health
03-Sep-18 - Schiebel Opens Australian Base to Serve Pacific Region #markets
31-Aug-18 - Garmin Acquires Flight Plan #FlightPlan
01-Aug-18 - Leonardo Delivered 93 Helicopters in First Seven Months of 2018 #balance
23-Jul-18 - ETMC Merged into UT Health East Texas #companies
09-Jul-18 - Kopter North America Formed #markets
18-Jun-18 - MAG Aerospace Acquires North American Surveillance Systems #markets
17-Jun-18 - Fishtail Air Rebrands to Summit Helicopters #markets
05-Jun-18 - ACR Electronics Acquired FDS #ShareHolders
25-May-18 - Launch of CNC Aviation #newcompany
25-May-18 - Oceania Aviation Named Schweizer Service Centre and Distributor #service
24-May-18 - StandardAero Restructuring Canadian Centers #management
08-May-18 - Astro Aerospace Acquires Passenger Drone
03-May-18 - Jet Aviation Acquired Hawker Pacific #HawkerPacific
20-Apr-18 - London Heliport 2017 Balance
11-Apr-18 - Elbit Completes Acquisition of Universal Avionics
23-Mar-18 - Airbus Helicopters UK 2017 Balance
22-Mar-18 - Elbit Receives Approval to Acquire Universal Avionics
22-Mar-18 - Fly Blade Completes Financing. Partners with Airbus
27-Feb-18 - Aero Design Acquired Helitowcart Bearpaw Line Heli-Expo 2018
27-Feb-18 - Precision LLC Acquires J.R. Helicopters
26-Feb-18 - Robinson Produced 305 Helicopters in 2017 Heli-Expo 2018
26-Feb-18 - 4,000 New Civil Helicopter Over Next 5 Years Heli-Expo 2018
25-Feb-18 - Avinco Celebrates Its 15th Anniversary Heli-Expo 2018
19-Feb-18 - AMRG Rebranded to Guardian Flight
14-Feb-18 - Med-Trans Partners with REMSA Care Flight
13-Feb-18 - Fly-by-Wire Systems France (FbW) Rebrands to LORD
13-Feb-18 - LCI Enters Term Loan Financing
31-Jan-18 - Bell Helicopter 2017 Balance
22-Jan-18 - Airbus Helicopters 2017 Balance
29-Dec-17 - Don Wall and PHI Acquired HNZ Group
29-Dec-17 - Canadian Helicopters Gets $8M Loan
27-Dec-17 - FAASA Acquired Hispánica de Aviación
04-Dec-17 - Med Trans Moved Headquarters to Denton, Texas
15-Nov-17 - Oceania Aviation Merged with Salus Aviation
08-Nov-17 - Aurora Flight Sciences Became a Boeing Company
03-Nov-17 - Airbus Sold Vector Aerospace to StandardAero
26-Oct-17 - CHC Restructuring Recognized by CFO 2017
04-Oct-17 - Waypoint Leasing Fleet Surpasses 150 Aircraft Helitech 2017
11-Sep-17 - Luxaviation Helicopters Acquires Starspeed
04-Sep-17 - UTC To Acquire Rockwell Collins For $30 Billion
19-Aug-17 - Oceania Aviation Acquires Helicare
07-Jul-17 - Vector Aerospace to be Acquired by Veritas Capital
28-Apr-17 - Erickson Completes Financial Restructuring
18-Apr-17 - AMGH to Acquire AMRG
24-Mar-17 - CHC Concluded Its Financial Restructuring
23-Mar-17 - Air Medical Acquired By AMGH' AirMed
14-Mar-17 - Air Methods to Be Acquired by American Securities
06-Mar-17 - Honeywell: 3900 To 4400 Deliveries Over Next 5 Years Heli-Expo 2017
25-Jul-16 - Farren International and EZE Trucking Merger
16-Jun-16 - REACH and CALSTAR Merger in California
30-Nov-15 - Kaman Completes GRW Bearing Acquisition
20-Jul-15 - Lockheed Martin to Acquire Sikorsky Aircraft
24-Mar-15 - Amur Indonesia Acquired Lloyd Helicopters
28-Aug-14 - NHV and Blueway to merge
01-Jul-10 - Sikorsky Acquired LifePort #InteriorDesign
26-Aug-04 - Sikorsky To Acquire Schweizer Aircraft