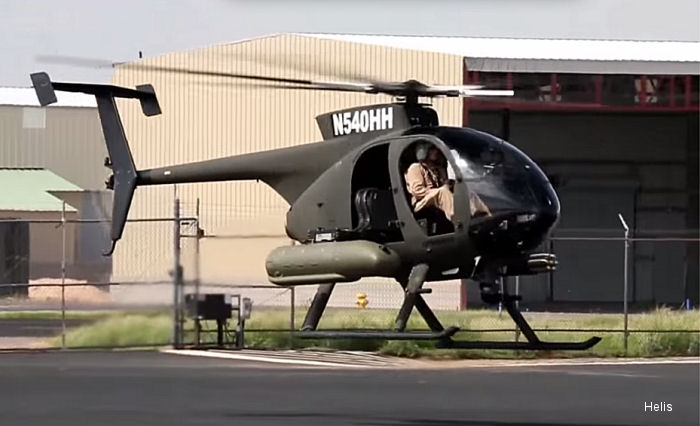 An armed reconnaissance and light attack helicopter based on the MD530F incorporating a 6-bladed fully articulated rotor blade system made of composite material, a landing gear for heavier take-off and landing weights and a glass cockpit. Equipment should include pilot Helmet Display and Tracking System (HDTS), FLIR and laser designator system. Program was terminated on July 2017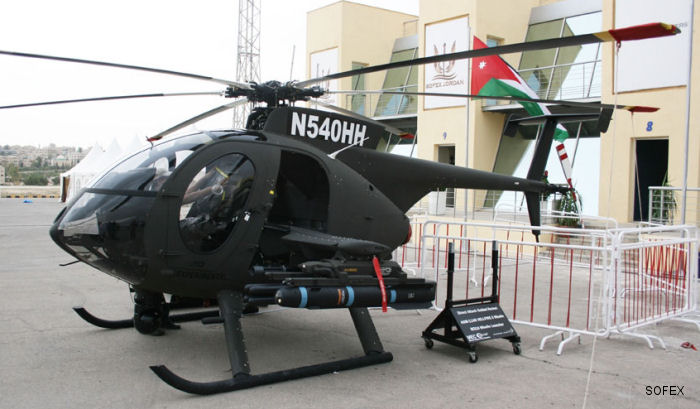 MD540A at Commemorative Air Force Museum Event, 05-Nov-14 : MD Helicopters Advanced Scout Attack Helicopter MD540A will be on display at the annual Aviation Fascination event at the Commemorative Air Force Museum, Mesa, Arizona on November 21, 2014.
List of Operators of MD Helicopters MD540A
From
Organisation with model MD540A
1999






C/N
Year
History
0186FF
2012
N540HH,N4361S




1 C/N.