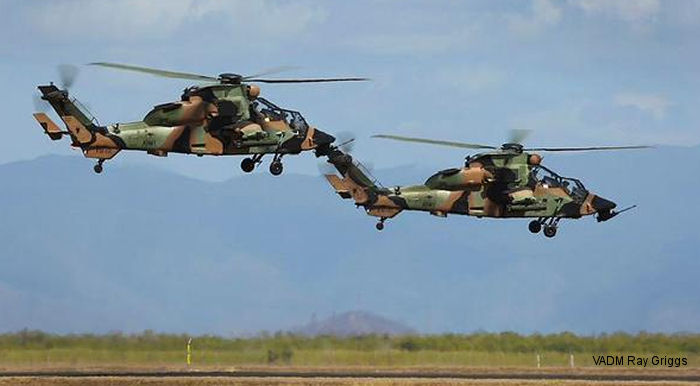 Use of the Tiger by Army Aviation has been a long time coming. It eventually won a competition on 21 Dec 2001, for an Armed Reconnaissance Helicopter (ARH) started in 1998, against the AH-64D, Agusta 129, the South African Rooivalk, Bell AH-1Z and the S-70 Battlehawk.
First 4 delivered directly by Eurocopter in Dec 2004 and the rest were assembled locally by
Australian Aerospace
at Brisbane, the last of the initial batch of 22 on 1 Dec 2011.
Replaced the
Kiowa
and
Huey
on operations.

Final Operating Capability achieved by 1st Aviation Regiment on April 2016.
As of April 2019, the 22 helicopters have surpassed 30,000 flight hours.
On July 2019, Australian Department of Defence started the process of replacing the Tiger requesting proposals to Bell and Boeing selecting the
AH-64E Apache
in January 2021.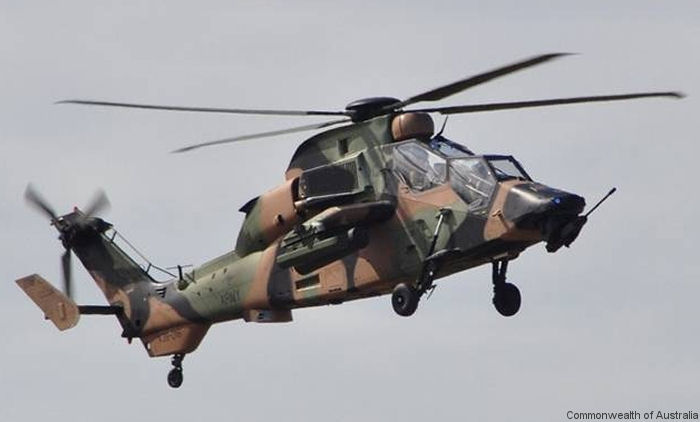 Australia to Replace Tigers with Apaches, 15-Jan-21 : #Apache Australian Defence Minister Linda Reynolds announced acquisition of 29 Boeing AH-64E Apache Guardian valued A$4.5B to replace from 2025 the 22 Airbus Tiger helicopters which are currently in use by the Australian Army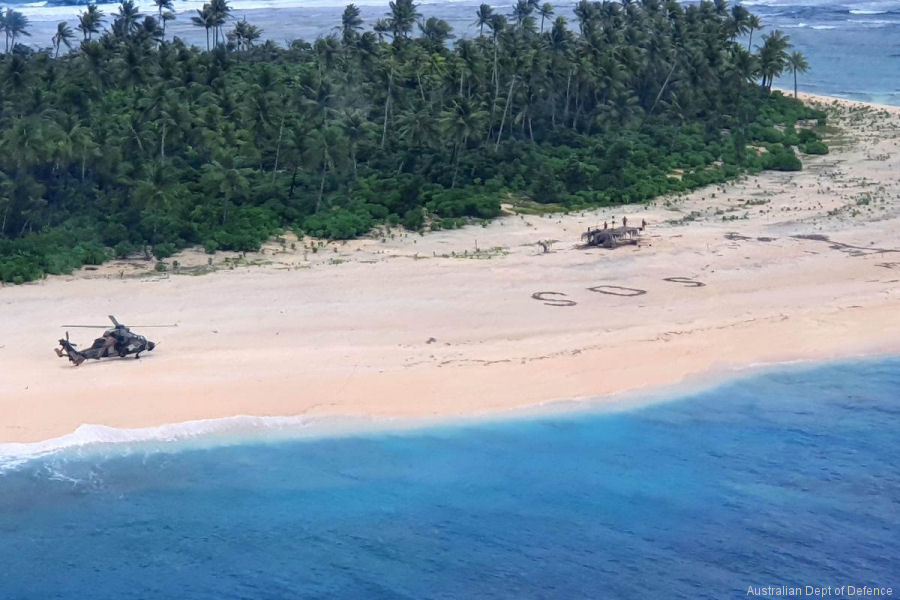 Tiger to the Rescue, 06-Aug-20 : #Tiger An Australian Army Tiger attack helicopter embarked on the assault helicopter carrier HMAS Canberra returning from Exercise Rim of the Pacific (RIMPAC) off Hawaii, assisted a three-person crew that had been missing for three days in a remote island in Micronesia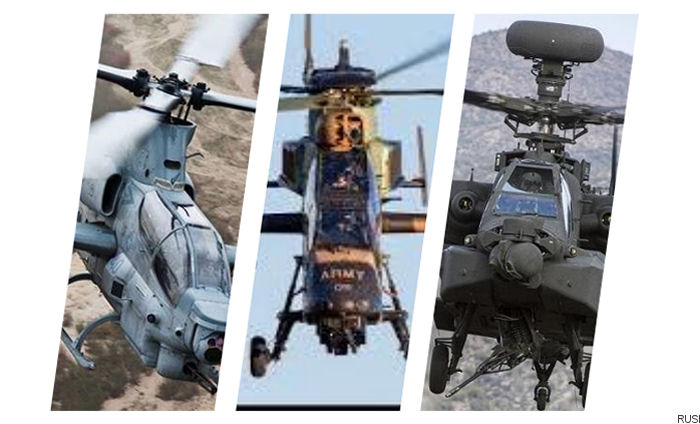 Australian Army Replacing the Tiger, 17-Feb-20 : #Tiger The Australian Royal United Services Institute for Defence and Security Studies (RUSI) completed an analysis of contenders in the LAND 4503 Armed Reconnaissance Helicopter (ARH) Replacement Project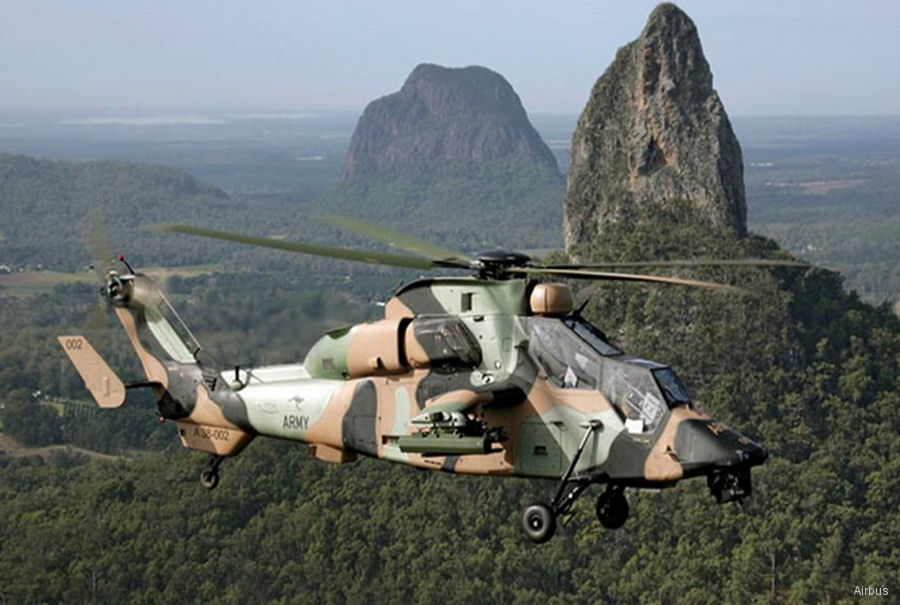 Airbus Offering Australia Tiger Beyond 2040, 29-Aug-19 : #Tiger Airbus responded Australian Request for Information (RFI) for the Tiger replacement Project LAND 4503 claiming AUD 3 billion in savings if chosen against Bell or Boeing proposals