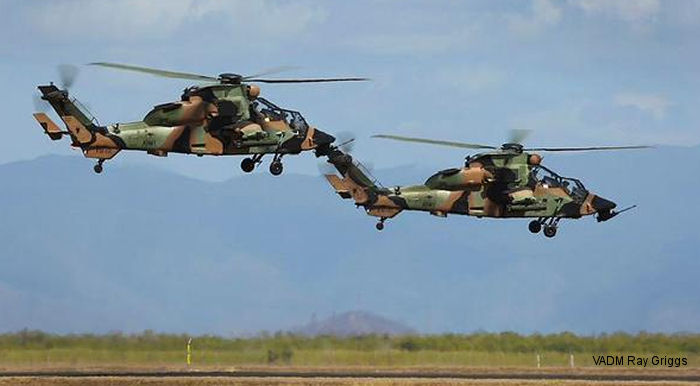 Use of the Tiger by Army Aviation has been a long time coming. It eventually won a competition on 21 Dec 2001, for an Armed Reconnaissance Helicopter (ARH) started in 1998, against the AH-64D, Agusta 129, the South African Rooivalk, Bell AH-1Z and the S-70 Battlehawk.
First 4 delivered directly by Eurocopter in Dec 2004 and the rest were assembled locally by
Australian Aerospace
at Brisbane, the last of the initial batch of 22 on 1 Dec 2011.
Replaced the
Kiowa
and
Huey
on operations.

Final Operating Capability achieved by 1st Aviation Regiment on April 2016.
As of 2019, the 22 helicopters have surpassed 30,000 flight hours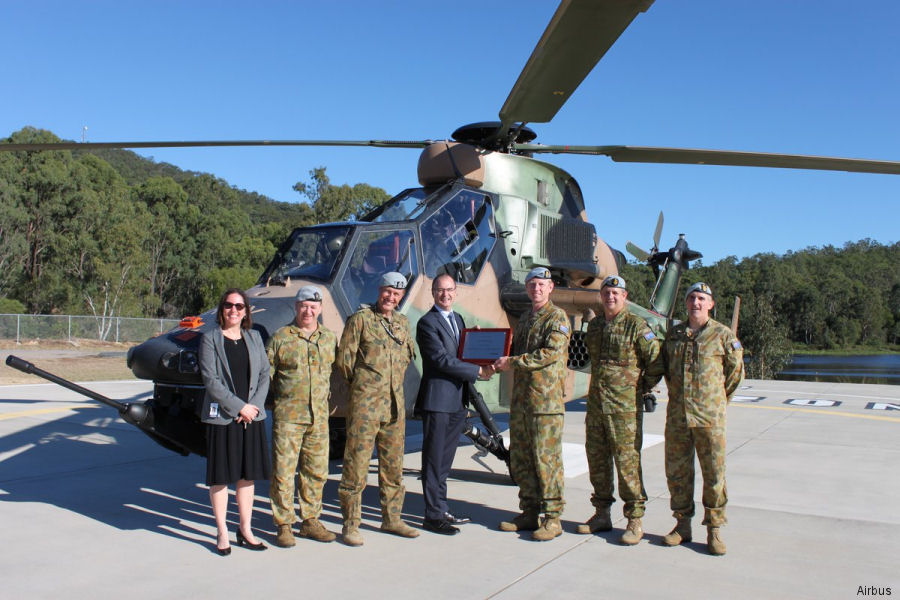 Australian Tiger Achieves 2,000 Flight Hours, 15-May-17 : Australian Army Tiger Armed Reconnaissance Helicopter (ARH) serial number #001, delivered back in December 2004, has achieved 2000 flying hours, the first Tiger in the global fleet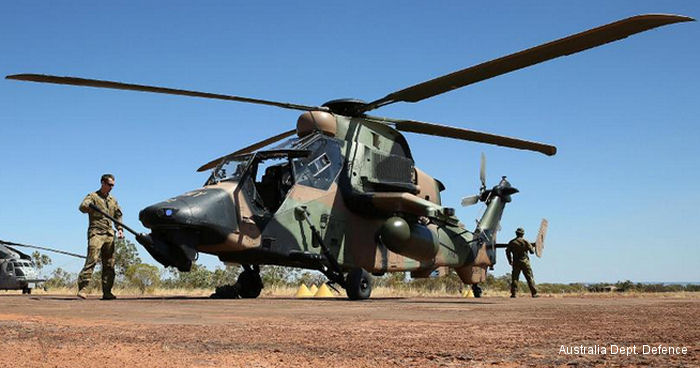 Australian Army Tiger Data Link Upgrade, 20-Oct-14 : 21 Tiger Armed Reconnaissance Helicopters in service with the Australian Army will received an interim Tactical Data Link upgrade by Elbit Systems Australia and Airbus Group Australia Pacific