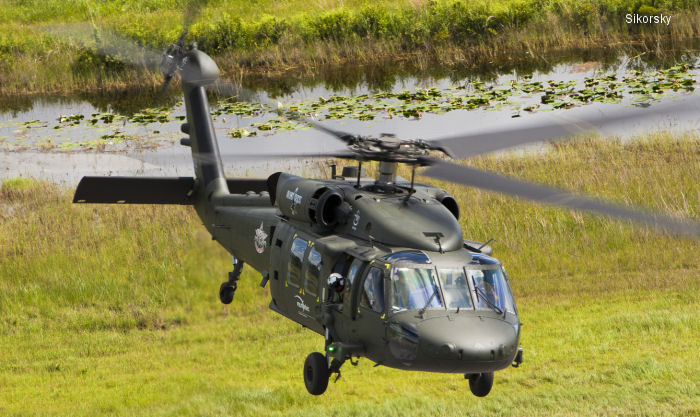 First four to be delivered during Brunei International Defence Exhibition (Bridex 2013) on December 2013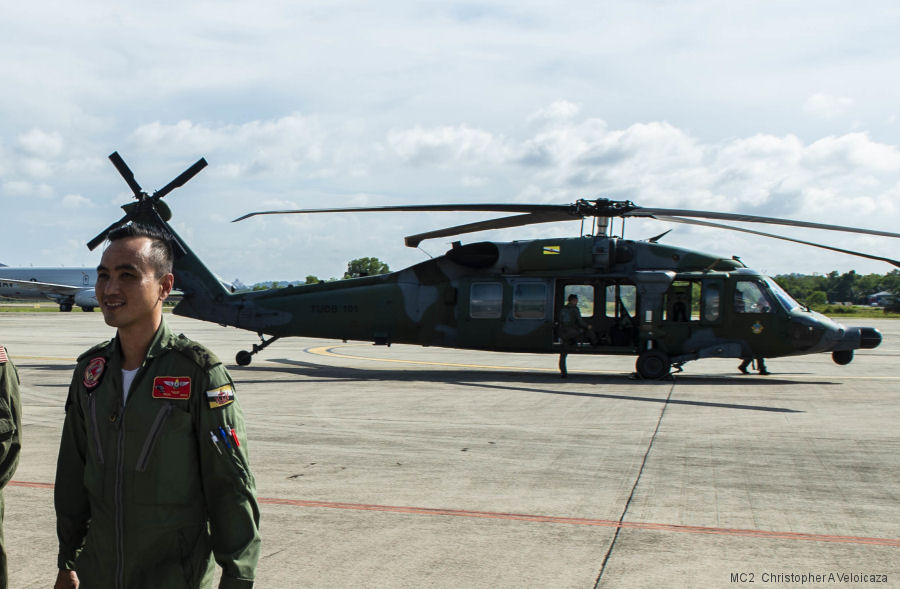 Brunei S-70i in Exercise CARAT 2019, 29-Oct-19 : #CARAT2019 The Royal Brunei Air Force flew the Sikorsky S-70i Black Hawk during maritime exercise Cooperation Afloat Readiness and Training (CARAT) 2019 with US Navy' 7th fleet at Rimba Air Base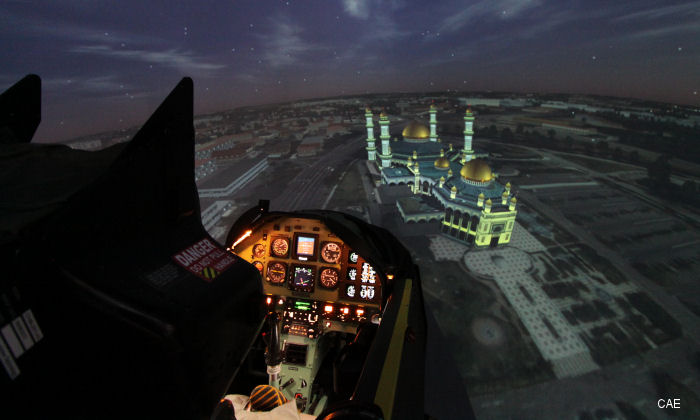 CAE Brunei Training Centre Official Launch, 08-Sep-14 : Rimba, Brunei Darussalam - The CAE Brunei Multi-Purpose Training Centre (MPTC) today announced it has officially started training at the new training facility located at the Brunei Economic Development Board (BEDB)'s Rimba Digital Junction, Brunei Darussalam.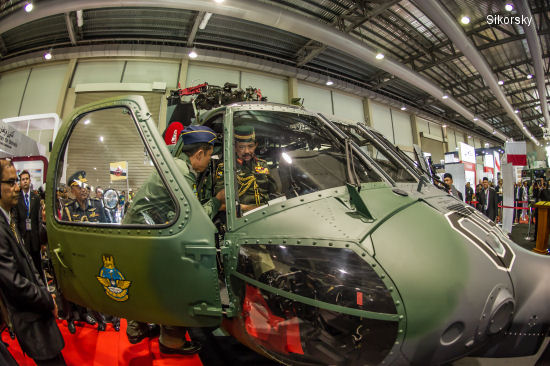 First 4 S-70i Black Hawks delivered to Brunei, 05-Dec-13 : Jerudong, Brunei Darussalam - The Ministry of Defence this week at the Brunei International Defence Exhibition (Bridex) accepted two Sikorsky S-70i Black Hawk helicopters into the Royal Brunei Air Force following an unveiling attended by His Majesty the Sultan.
Brunei signs deal for 12 S-70i, 08-Dec-11 : Sikorsky Aircraft, a subsidiary of United Technologies Corp. , has formally signed a contract with the Brunei Ministry of Defence to provide 12 S-70i BLACK HAWK helicopters with associated spare parts, training and ground support equipment. The contact contains an option for 10 additional aircraft.
C/N
Built
ID In this Org
In other Org


70-3916
?: Royal Brunei Air Force

SP-YVD: PZL Mielec msn 0022

70-3932
?: Royal Brunei Air Force

SP-YVE: PZL Mielec msn 0023

70-3956
?: Royal Brunei Air Force

SP-YVA: PZL Mielec msn 0025

70-3968
?: Royal Brunei Air Force

SP-YVB: PZL Mielec msn 0026

70-3978
?: Royal Brunei Air Force

SP-YVC: PZL Mielec msn 0027

70-3986
?: Royal Brunei Air Force

SP-YVD: PZL Mielec msn 0028

70-3595
TUDB-100: Royal Brunei Air Force; to be confirmed

N4905N: Sikorsky


---

SP-YVB: PZL Mielec msn 0001

70-3774
TUDB-101: Royal Brunei Air Force

SP-YVD: PZL Mielec msn 0011

70-3794
TUDB-102: Royal Brunei Air Force; to be confirmed

SP-YVF: PZL Mielec msn 0013

70-3826
2012
TUDB-103: Royal Brunei Air Force

SP-YVB: PZL Mielec msn 0015

70-3855
TUDB-104: Royal Brunei Air Force 1Sqn d/d Dec13

SP-YVD: PZL Mielec msn 0017

70-3858
TUDB-105: Royal Brunei Air Force 1Sqn d/d Dec13

SP-YVF: PZL Mielec msn 0018

70-3877
2013
TUDB-106: Royal Brunei Air Force 1Sqn d/d Dec13

SP-YVA: PZL Mielec msn 0019