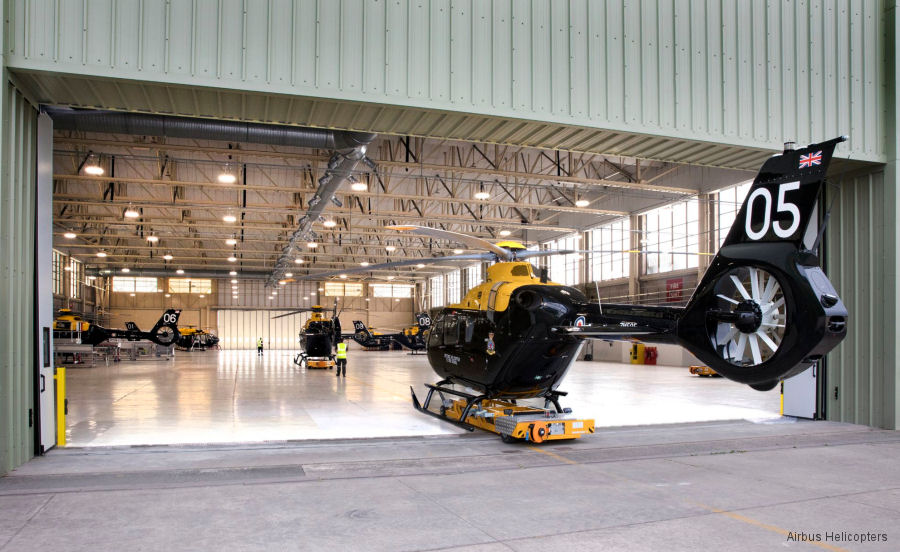 Juno HT.1
working up from 2017 for a 2018 service entry to replace the
Squirrel HT.1
at the
Defence Helicopter Flying School
.

Juno is part of the United Kingdoms Military Flying Training System ( UKMFTS ) along the
H145 Jupiter
. Is the EC135T3 fitted with the
Helionix
suite with glass cockpit and advanced avionics to ease the transition on to the RAF operational helicopters such as the Chinook and Puma Mk2.
On October 2019, the 29 Juno fleet surpassed 20,000 flying hours training military helicopter aircrew from all 3 services
---
It's an EC135T3H and it doesn't have touchscreen glass cockpit. The screens have selector keys at the side.