On June 2015 French Defence Minister announced Kuwait will buy 24 long-range Airbus Caracal helicopters for approximately 1 billion euros (1.13 billion dollars). Another 6 added for the Kuwait National Guard.
First two delivered February 2018, to the
Police
.
In January 2019, Ministry of Defense Nasser Sabah Al-Ahmad Al-Sabah announced that it would set up a committee of inquiry into the procurement of the helicopters regarding possible financial violations (corruption)
In October 2019, Airbus confirm delivery of first H225M to the air force by end of the year.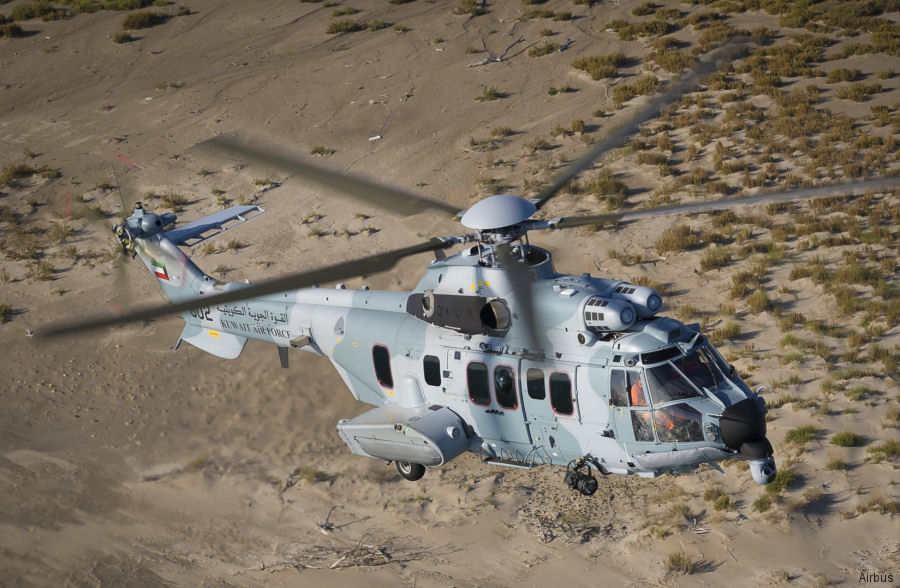 Kuwait to Receive H225M this Year, 18-Oct-19 : #H225M The first H225M for the Kuwait Air Force and National Guard begun flight testing and will be delivered by end of this year. 30 helicopters were ordered in 2016
C/N
Built
ID In this Org
In other Org