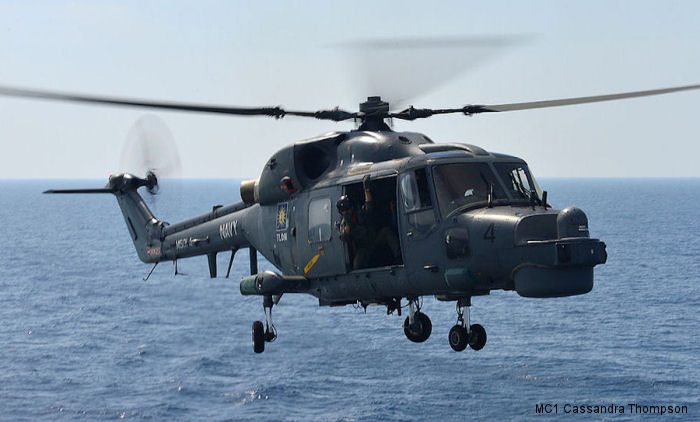 An initial order for 6 Super Lynx Series 300 for maritime patrol, anti-submarine, anti-surface and SAR dutries was placed by the Malaysian Defence Ministry after it announced the model's selection in Sep 1999. They will also be able to operate from the Lekiu Class frigates, Jebat (29) and Lekiu (30). First 5 delivered to TLDM (Malaysian Navy) during 2003 but the third production airframe was retained in the UK to complete Sea Skua trials and was handed over in July 2004. The 6 airframes entered TLDM service in August 2004 at Lumut Naval Base.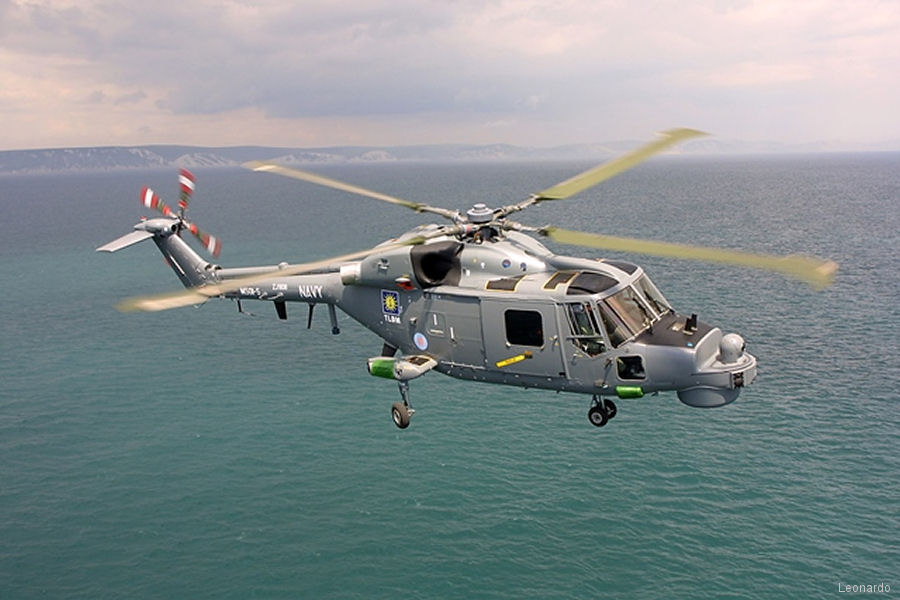 Malaysian Super Lynx 10,000 Flight Hours, 23-Oct-18 : #Lynx Royal Malaysian Navy's 501 Squadron achieved 10,000 flight hours with their six Super Lynx received in 2003 from Lumut naval base and deployed aboard navy ships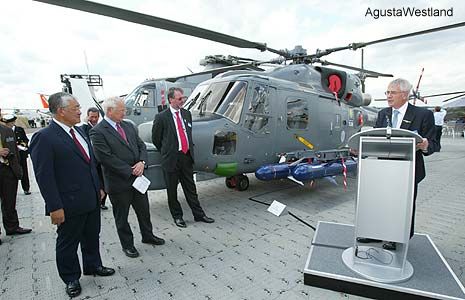 Royal Malaysian Navy Super Lynx 300 Ceremonial Handover, 19-Jul-04 : In a ceremony at Farnborough Airshow the last of six AgustaWestland Super Lynx 300 helicopters ordered by the Royal Malaysian Navy was handed over to Dato' Zainal, Deputy Defence Minister of Malaysia by Richard Case, Managing Director of AgustaWestland.
C/N
Built
ID In this Org
In other Org


424
M501-1: Malaysian Navy d/d 2003, test serial uk ZJ904

426
M501-2: Malaysian Navy d/d 2003; uk ZJ905

431
M501-3: Malaysian Navy d/d 2003; uk ZJ906

433
M501-4: Malaysian Navy, test serial ZJ907

435
M501-5: Malaysian Navy; uk ZJ908

437
M501-6: Malaysian Navy; uk ZJ909