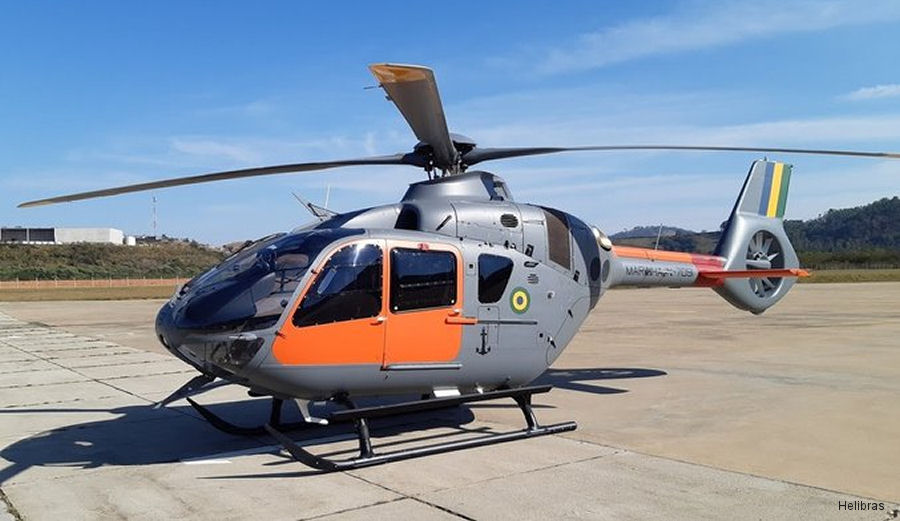 The
UH-17
was ordered in February 2019 to replace the Helibras AS355 in HU-1 squadron for utility, liaison and antarctic missions.
Helibras
unveiled first in August 2019. The second helicopter was delivered on July 2020 and the last one in December 2021.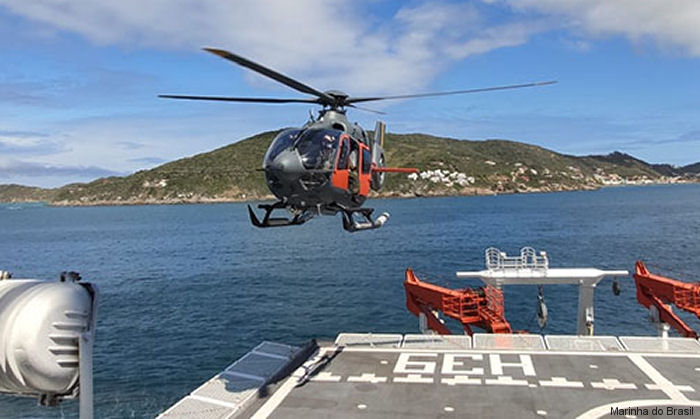 Brazilian Navy H135 Prepares for First Antarctic Mission, 14-Sep-20 : #antarctica The recently acquired Airbus H135 of the Brazilian Navy completed qualifications exercise aboard survey ship before their first deployment for the Antarctic logistics campaign next October under operation OPERANTAR XXXIX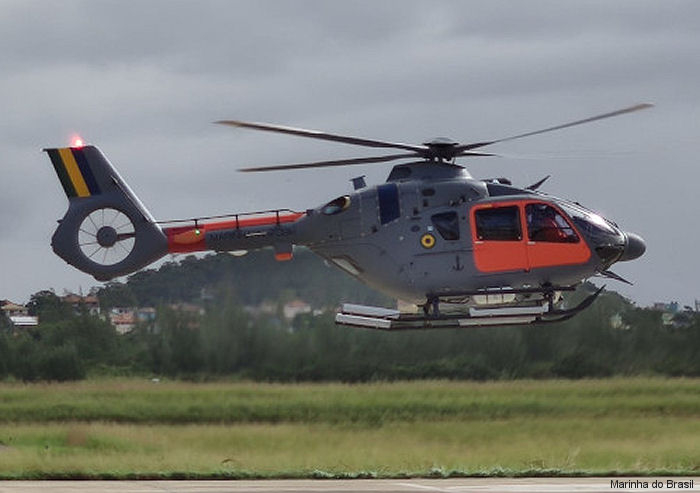 Brazilian Navy Received Second H135, 16-Jul-20 : #H135 Helibras delivered the second EC135T3/H135 to the Brazilian Navy. The UH-17 (local designation) N-7091 will be used to support the summer Antarctica campaigns and in the utility role by HU-1 squadron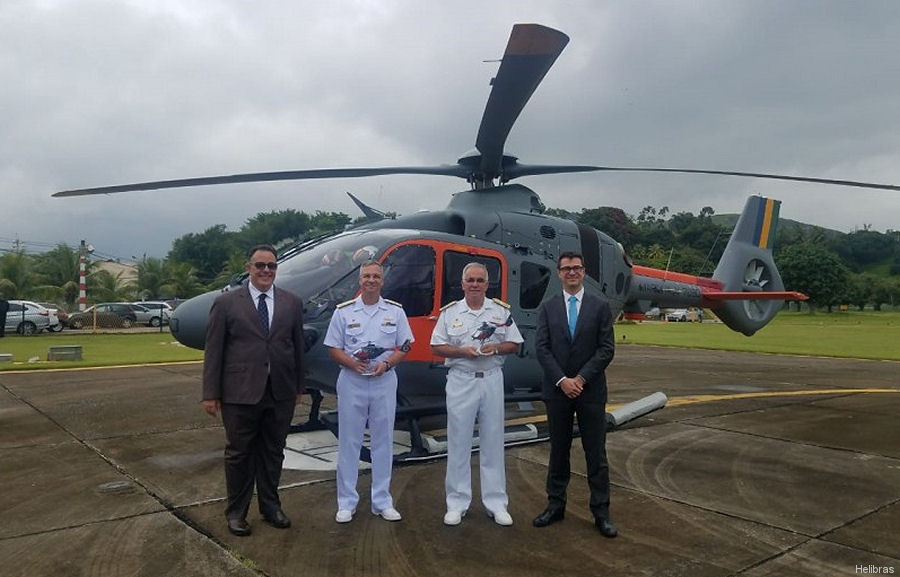 Helibras Delivers First H135 to Brazilian Navy, 05-Mar-20 : #delivery Helibras, Airbus Brazilian branch, delivered the first of three H135 to the HU-1 naval aviation squadron at São Pedro da Aldeia, RJ. The helicopters will replace the AS355 in the utility role including Antarctic support.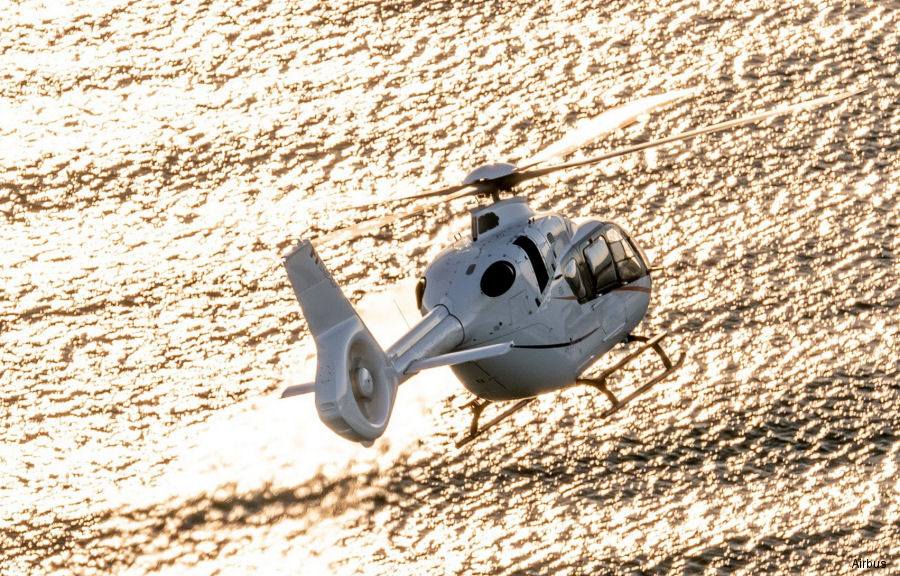 Brazilian Navy Orders Three H135, 21-Feb-19 : #Antarctica Helibras will deliver three new H135/EC135T3 to the Brazilian navy' 1st General Purpose Helicopter Squadron (HU-1) to replace current HB355 Esquilos. Among other missions will be used in Antarctica
C/N
Built
ID In this Org
In other Org


1264
N-7090: Marinha; first unveiled by Helibras during 103rd Naval Avi+

PR-HBX: Helibras

1247
N-7091: Marinha UH-17 from Jul20

EC-037: Airbus Albacete, test serial D-HCBI


---

: Eliance / Habock ?


---

-: PR-HBY ntu

1244
N-7092: Marinha UH-17 from Dec21, pictured (pic3)

EC-034: Airbus Albacete, test serial D-HCBF, pictured (pic1) (p+


---

: Eliance / Habock ntu?