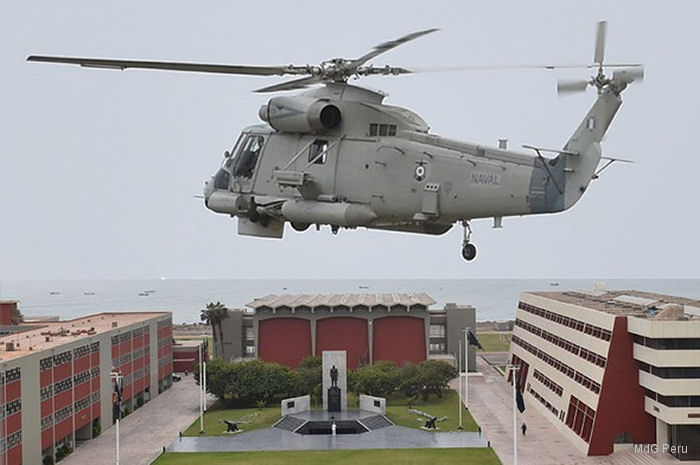 On October 2014 the governments of Peru and Canada (via Canadian Commercial Corporation and General Dynamics Air and Space) signed agreement to acquire and modernize five
New Zealand Royal Navy
Seasprites multipurpose helicopters for the Peruvian Navy.
First SH-2G Super Seasprite, type P1 without any upgrade, arrived to Peru on January 2016 but was damaged at harbour during unloading from the cargo ship at El Callao. After long dispute about repairing costs was repaired by Kaman in Peru and delivered for training mission on May 2018.
The remaining four, P2, are being upgraded by Kaman at Bloomfield, CT.
On March 2019, first two upgraded P2 helicopters were tested by Peruvian navy personnel at Bloomfield.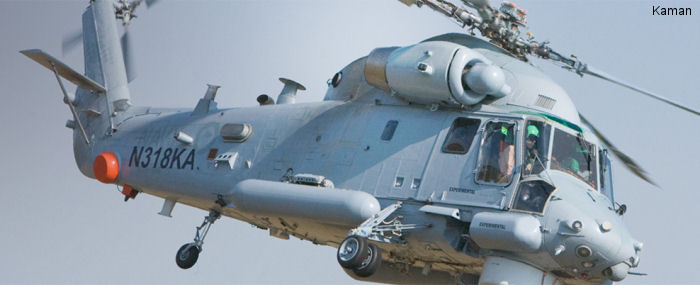 Kaman to Support the Upgrade of SH-2G for Peru, 20-Nov-14 : Kaman today announced contract with General Dynamics Canada to remanufacture and upgrade four Kaman SH-2G Super Seasprite and provide support of a fifth helicopter for the Peruvian Navy
C/N
Mod
Built
ID In this Org
In other Org


NZ01
SH-2G
Peruvian Navy

NZ3601: SH-2G(NZ) K-894 type d/d aug01

NZ03
SH-2G
Peruvian Navy

NZ3603: SH-2G(NZ) K-894 type d/d Dec01 as NZ3453

NZ02
SH-2G
Peruvian Navy

NZ3602: SH-2G(NZ) K-894 type d/d Jan03 as NZ3452


---

fired first Maverick missile from a SH-2G at a floating+

NZ04
SH-2G
Peruvian Navy

NZ3604: SH-2G(NZ) K-894 type d/d Aug01 as NZ3454


---

13jul12 pictured (bot) during RIMPAC 2012 at Pearl Har+

NZ05
SH-2G
Peruvian Navy

NZ3605: SH-2G(NZ) K-894 type d/d Jan03 as NZ3455


---

27may08 pictured taking off from HMNZS Te-Mana (F 111) +