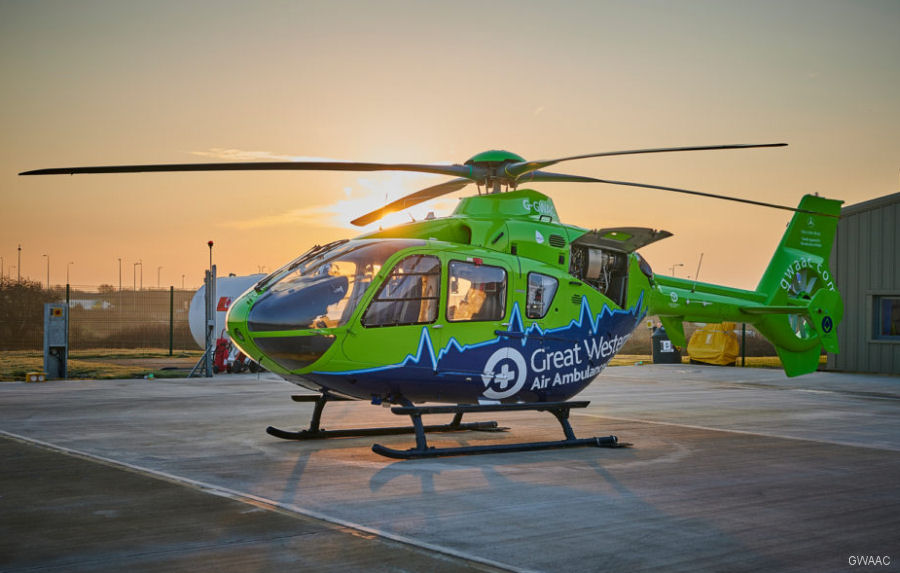 GWAAC Ambulance with the NHS Against COVID-19, 14-Apr-20 : #coronavirus The Great Western Air Ambulance Charity (GWAAC) from Gloucestershire, England, is transporting critically ill Coronavirus (COVID-19) patients in the region supporting the National Health Service (NHS)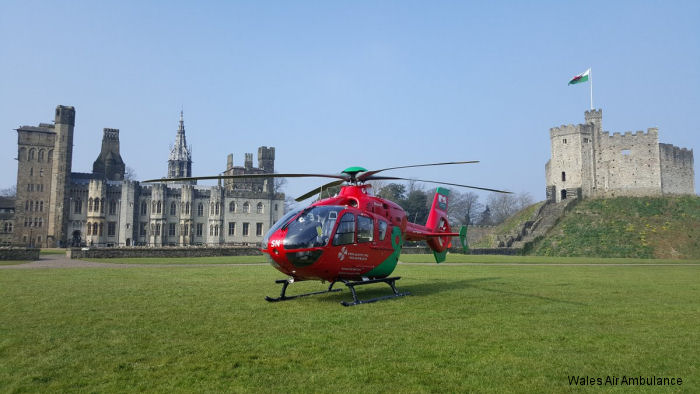 Wales Air Ambulance Fourth EC135T2+, 29-Jun-16 : Wales Air Ambulance launches a fourth helicopter to be based at Cardiff Heliport. The new EC135T2+ will be unveil at Swansea Air Show July 1-3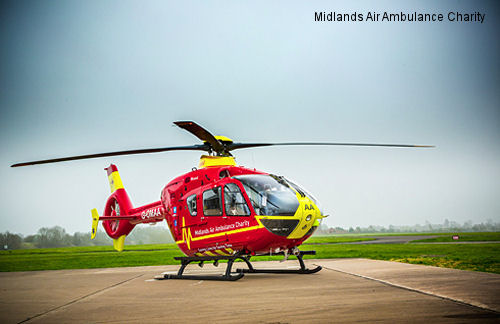 Midlands Air Ambulance EC135T2e enters service, 04-Apr-14 : Oxford, U.K. - One of the United Kingdom's busiest medical airlift providers – Midlands Air Ambulance Charity – has put its newest rotorcraft in operation: an Airbus Helicopters EC135 T2e, becoming the first fully-owned fleet member for this regional charity organisation.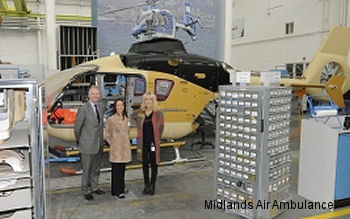 Midlands Air Ambulance gets own EC135T2e, 31-Oct-13 : Leading regional charity, Midlands Air Ambulance, has made a strategic decision to purchase outright the service's first helicopter, which will be based at the RAF Cosford airbase in Shropshire.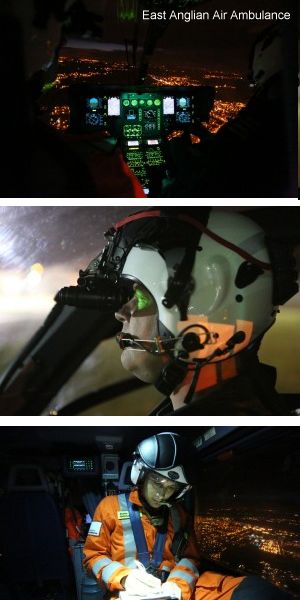 East Anglian Air Ambulance begins night flights, 24-May-13 : More lives will be saved across the eastern region now that a dedicated air ambulance has made history and been granted permission to fly helicopter emergency medical service (HEMS) missions at night.