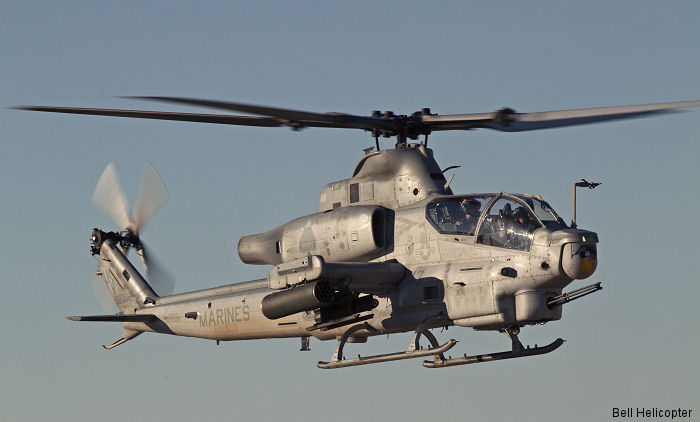 Bell Helicopter, November 14, 2016 - FORT WORTH, Texas - Bell Helicopter, a Textron Inc. company, is pleased to announce the signing of a Memorandum of Understanding with IAR - Ghimbav Brasov Group, a leading company in the Romanian defense and aerospace industry.

"Bell Helicopter is a strong global partner and we are pleased to have this opportunity," said Ion Dumitrescu, general director of IAR - Ghimbav Brasov. "We look forward to exploring different avenues of cooperation on one of the most capable platforms in the world."

IAR - Ghimbav Brasov specializes in aeronautical structures and electrical work, with a special emphasis on MRO capabilities for helicopters. The company has been in operation for more than eight decades and is well positioned to provide support for the AH-1Z "Viper" attack helicopter should it be purchased by the Romanian government.

"We are excited about potential collaboration with a company as well regarded as IAR - Ghimbav Brasov. Their talented engineers and specialists make them a leader in the Romanian defense industry," said Lisa Atherton, Bell Helicopter executive vice president of Military Business. "The potential for the AH-1Z Viper in Romania is exciting, and the AH-1Z should be a very strong candidate in addressing the Romanian government's need for an advanced, reliable platform for security and defense."

NATO guidelines published in 2015 encourage member nations to dedicate 2% of their gross domestic product (GDP) for defense spending. The goal is to modernize equipment and enhance capabilities in order to more effectively contribute to national and regional defense. Many governments in Eastern Europe are increasing defense spending to better support the goal of defensive strength and deterrence in response to increasing regional threats. The government of Romania continues to commit funding and resources to help meet the NATO threshold, and expect to exceed their current 1.7% defense spending level in the coming years.

The AH-1Z Viper is the most advanced anti-tank attack helicopter in production. It is designed in partnership with the United States Marine Corps and carries the widest range of precision weapons and most advanced sensors available. The Viper has a combat radius greater than 240km when carrying 16 Hellfire missiles, 2 AIM-9's, and 650 20mm rounds. The Viper offers more capability than other available attack platforms with lower acquisition, maintenance and life-cycle costs.

About Bell Helicopter: Bell Helicopter, a wholly owned subsidiary of Textron Inc. (NYSE: TXT), is an industry-leading producer of commercial and military, manned and unmanned vertical-lift aircraft and the pioneer of the revolutionary tiltrotor aircraft. Globally recognized for world-class customer service, innovation and superior quality, Bell's global workforce serves customers flying Bell aircraft in more than 120 countries.
Bell AH-1Z Viper

Romania