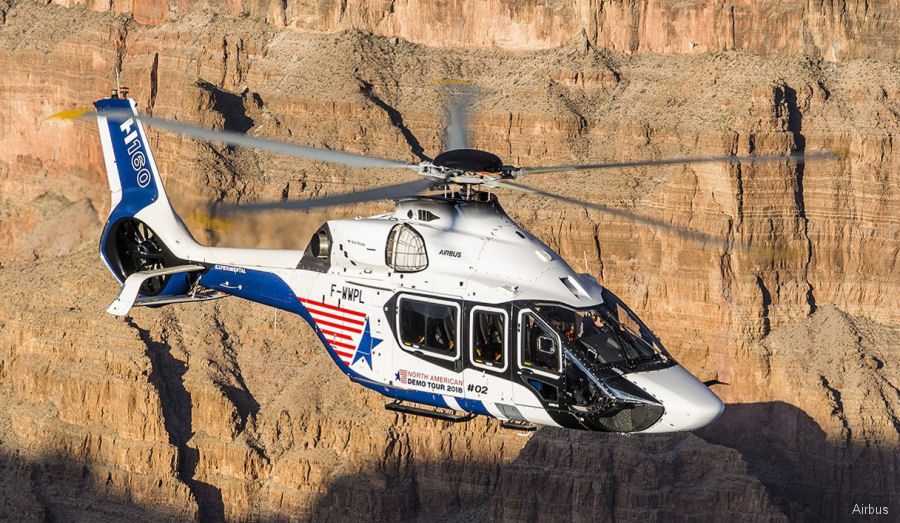 Airbus Helicopters, March 06, 2018
- Las Vegas – Airbus Helicopters, the leader in the civil and parapublic helicopter market, has wrapped up Heli Expo 2018 in Las Vegas with orders for over 50 of the company's wide range of helicopters for customers worldwide.
The most anticipated sales include the H160's launch customer as well as the first orders placed for this new-generation helicopter in the North American market.
In addition, the H145 and H125 families received solid bookings, showcasing their impressive performance and continual popularity.
"This was a very successful Heli-Expo with a lot of positive reactions from the market. We are honoured that our customers are renewing their trust in our products and services as key contracts have been signed, including Babcock as the official global launch customer for the H160," said Ben Bridge, Executive Vice President for Global Business at Airbus Helicopters. "It is a testimony to how our focus on customer satisfaction, quality and safety, and competitiveness is making a difference in challenging market conditions," he added.
The orders announced at the show include:
- 25 EC145e helicopters for
Metro Aviation
- 4 H125 for
Helicopter Travel Munich
- 7 H125s and 3 H130s for
Heliflite
, China
- 1 ACH130 for Auto Panther
- 1 H125 for
Noevir Aviation Inc
- 1 H135 for
Nakanihon Air Service
, Japan
- 3 H145 for
Boston MedFlight
- 1 H175 for
Transportes Aéreos Pegaso
, Mexico
- 4 ACH160 for an
undisclosed
North American customer
Airbus announced its partnership with Blade to develop new premium on-demand helicopter flight experiences, expanding its business strategy for Urban Air Mobility.
On the Support & Services side, Airbus secured multiple HCare customer support orders and will continue to be ablee to offer operators superior customer service for their fleets.
Also signed were a partnership with Safran Electronics and Defence for helicopter data monitoring systems and with Traxall for an aircraft maintenance tracking and inventory management system.
Airbus also announced plans for the North America regional training center to be built in Grand Prairie, Texas, which will welcome the H145, H175 and eventually the H160 full flight simulators.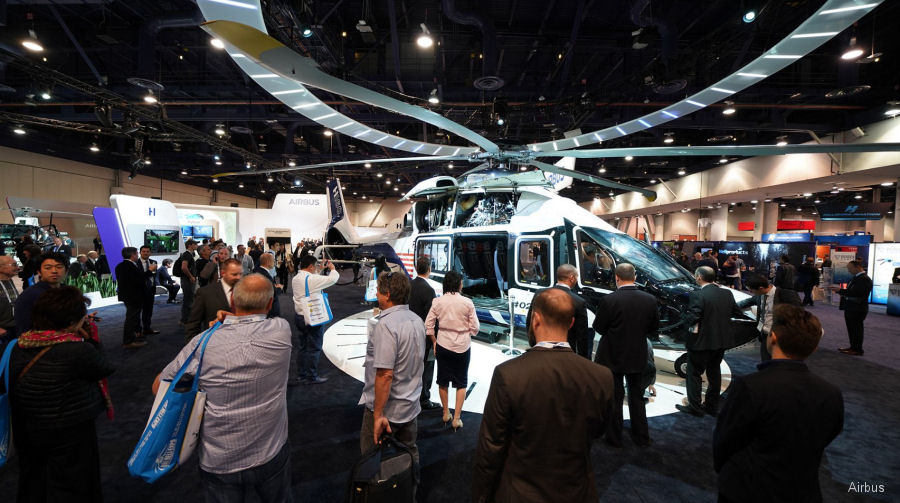 Location :


Las Vegas Convention Center

Airbus Helicopters Inc

Airbus Helicopters USA


ACH

Airbus Corporate Helicopters
Airbus Helicopters France