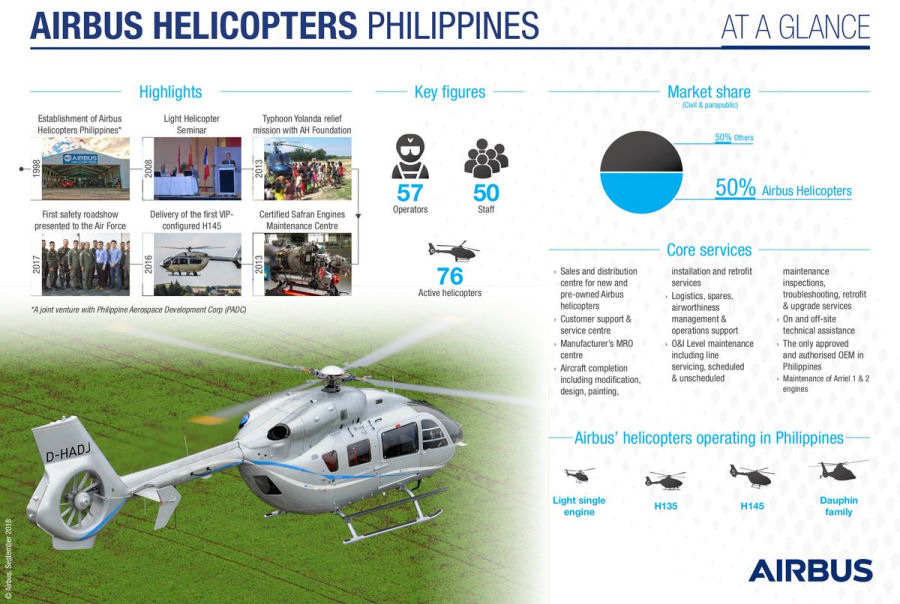 Airbus Helicopters, September 14, 2018 - Airbus Helicopters first arrived in the Philippines with the Bo105 four decades ago.

Production and assembly of the Bo105 helicopter began in 1974 in the Philippines.

In 1998 opened local facily with the establishment of Eurocopter Philippines.

Today, Airbus has a strong market share of 50% of the civil and parapublic segment with more than 70 helicopters in operation.

Philippines
Airbus