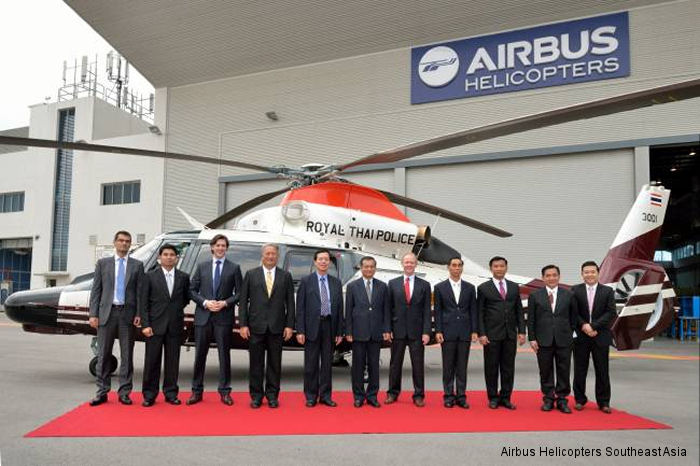 Airbus Helicopters, September 24, 2014 - Bangkok - In a ceremony held yesterday at the Thai Police Aviation Division, the Royal Thai Police (RTP) received its first of two Airbus Helicopters AS365 N3+ that were ordered between 2012 and 2013.

Configured for search and rescue (SAR) missions, the AS365 N3+ is outfitted with equipment including electrical hoist, rappelling installation, cargo sling and search lights.

"This new acquisition is part of RTP's modernization program to reinforce our capability to protect and serve the people. This helicopter will be particularly useful in rescue activities as well as in supporting our traditional police missions such as border protection, anti-smuggling and anti-terrorism," said an RTP spokesperson.

The RTP's Airbus Helicopters fleet currently comprises five EC155s from the Dauphin family, which have been in operation since 2009 as Royal transport aircraft. To boost their SAR capabilities, the RTP placed an order for two units of the AS365 N3+, another medium class helicopter from the Dauphin family, in 2012 and 2013 respectively. The first aircraft arrived in Bangkok yesterday, and the second unit is due to be delivered in mid-2015.

"The RTP's acquisition of the AS365 N3+ demonstrates their confidence in our Dauphin helicopters, which have also served many other law enforcement agencies around the world," stated Derek Sharples, Managing Director of Airbus Helicopters Southeast Asia. "Besides benefiting from Airbus Helicopters' Bangkok-based support centre, RTP will also receive high quality training in nearby Singapore where the AS365 N3+ full-flight simulator is located."

Well adapted for operations in hot climates and high altitudes, the AS365 N3+ features a unique 4-axis autopilot to ease crew workload and help simplify the most demanding missions, including search and rescue. Its compact size and exceptional maneuverability allow police forces to operate in the most confined areas.

About Airbus Helicopters Southeast Asia: Airbus Helicopters Southeast Asia (AHSA) is the regional headquarters of Airbus Helicopters, the world's leading helicopter manufacturer. Established in 1977 in Singapore, AHSA is the training and technical hub, and handles sales and customer support activities of 15 territories in total. In 2013, AHSA achieved a turnover of 112 million euros. With a staff-strength of more than 220 professionals, the company has developed a successful commercial network of Singapore-based sales team and regional sales managers and technical representatives, servicing and maintaining more than 300 helicopters in the region.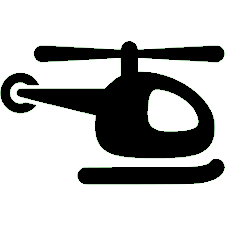 Aircraft mentioned in this article :
AS365N3+ Dauphin 2 3001 ( Royal Thai Police )


AS365N3+ Dauphin 2 in

Royal Thai Police
Airbus Helicopters Southeast Asia