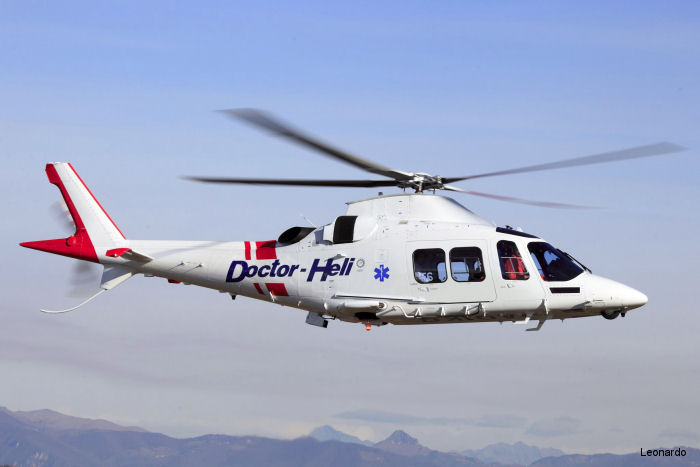 Leonardo, June 17, 2016 - Leonardo-Finmeccanica announced today with its distributor Kaigai Corporation of Japan that Kagoshima International Aviation has placed an order for a second AgustaWestland GrandNew light twin engine helicopter to perform emergency medical service (EMS) missions in Kagoshima Prefecture.

The aircraft is expected to enter service in the fall of 2016.

This latest purchase is part of the Doctor Heli system programme which is intended to provide modern airborne EMS coverage to all prefectures in Japan.

Kagoshima International Aviation's GrandNew features a dedicated EMS configuration with a cabin layout able to accommodate one litter plus four medical attendants. The aircraft is also fitted with an auxiliary fuel tank to extend its range and endurance.

The order further expands the presence of the GrandNew in the Japanese public service market and continues the growing success of the GrandNew and AgustaWestland's range of AW109 aircraft in Japan, with more than 80 aircraft sold to date to perform a range of missions including EMS, law enforcement, executive/private transport and electronic newsgathering.

Through its Regional Business Headquarters, opened in Tokyo in 2008, Leonardo Helicopters has been supporting its growing business in Japan. Over 150 helicopters of various types have been sold in Japan to date for a wide range of commercial and government roles.
Location :

Kagoshima
AW109SP GrandNew in

Doctor-Heli