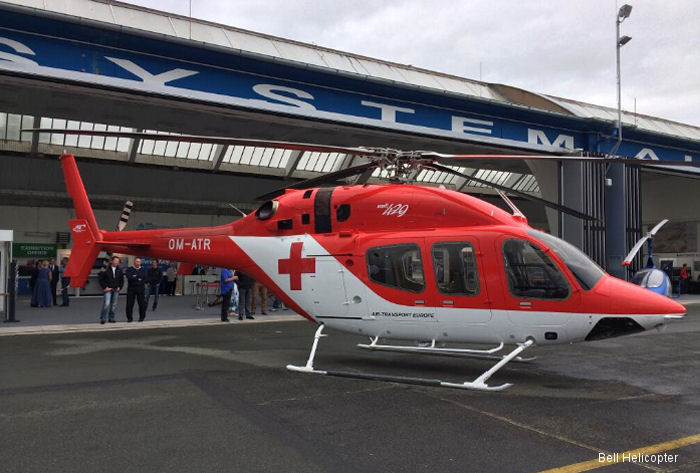 Bell Helicopter, June 19, 2014 - Fort Worth, TX - Bell Helicopter, a Textron Inc. company, will display the first Slovakian Bell 429 Helicopter Emergency Medical Services (HEMS) aircraft, owned by Air-Transport Europe, s.r.o (ATE), at the European Helicopter Show (EHS) from June 19 to June 21 this year.

In addition, the first Bell 407GX sold in the Czech Republic, owned by King's Casino, will also be displayed to further demonstrate the growing market in Europe for Bell Helicopter aircraft.

"We are very excited to continue to showcase the full capabilities of the Bell 407GX and the Bell 429 to customers throughout Europe," said Patrick Moulay, Bell Helicopter's managing director of European sales. "Our presence at EHS will help us to connect with current and future customers."

ATE's Bell 429 display will be fully configured for HEMS operations, while the Bell 407GX will be configured for VIP transport.

"Customers throughout Europe are realizing the full capabilities of the Bell 407GX and Bell 429 for both VIP and EMS missions," said Moulay. "We are particularly proud that a customer like ATE, well-established in helicopter EMS in Central and Eastern Europe, has reviewed the current options available today and chosen the Bell 429 as the newest addition to their fleet."

ATE has operated in the aviation business since 1991, focusing on personal transport, EMS, aerial works and contract helicopter services. The company will use the Bell 429 for long-service HEMS missions specializing in transportation service for infants requiring unique treatment nationally. It will also be used for special rescue missions at high altitudes. The Bell 407GX will be used by King's Casino for VIP and corporate charter across the region.

About the Bell 429: The Bell 429 is the only light twin-engine helicopter on the market with true two-litter capability with enough cabin space for two medical attendants and two crew members. The Bell 429 also offers exceptional flight performance with a fully integrated glass cockpit, advanced drive system and fully-coupled GPS approaches and IFR capability. Additional safety features include a collective mounted throttle, damage tolerant hub and rotor system, and energy attenuating seats. It is the first helicopter certified through the MSG-3 process, resulting in reduced maintenance costs for operators. Bell 429 customers will be able to take advantage of the spacious cabin and extra large 60 inch side doors, as well as Instrument Flight Rules (IFR) capability certified for single or dual pilot operations to better fulfill their mission.

About the Bell 407GX: Built on the proven performance and reliability of the Bell 407 platform, the Bell 407GX features the Garmin G1000H™ flight deck, providing critical flight information at a glance for greater situational awareness and increased safety. The flight deck's high resolution LCD screens host primary flight and multi-function display information, including Helicopter Terrain Avoidance Warning System, Helicopter Synthetic Vision Technology™, Traffic Information Systems and more. The 407GX also features a tail rotor camera, allowing the pilot a clear view of the tail during take-offs and landings.

About Bell Helicopter: Bell Helicopter, a wholly owned subsidiary of Textron Inc., is an industry-leading producer of commercial and military, manned and unmanned vertical-lift aircraft and the pioneer of the revolutionary tiltrotor aircraft. Globally recognized for world-class customer service, innovation and superior quality, Bell's global workforce serves customers flying Bell aircraft in more than 120 countries.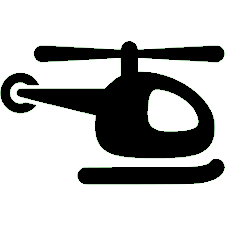 Aircraft mentioned in this article :
429 OM-ATR ( Air Transport Europe Ltd )


429 in

Air Transport Europe Ltd