Bell Helicopter, May 22, 2013 - Geneva, Switzerland - Bell Helicopter, a Textron Inc. company, announced today its participation in the 13th annual European Business Aviation Convention and Exhibition (EBACE) held May 21 to May 23 in Geneva, Switzerland.

Bell Helicopter will feature a corporate configured Bell 429 on static display. The customer-owned Bell 429 on display was the first to be delivered to the Czech Republic.

"EBACE is a great opportunity for us to connect with our current and potential customers in Europe. We have a Bell 429 in our booth this year, showcasing its state-of-the-art glass cockpit with the Bell Helicopter BasiX-Proâ"¢ Integrated Avionics System. The 429 will continue to grow its presence in Europe across all segments, following the lead of customers like Air Zermatt in Switzerland and National Grid in the United Kingdom," said Patrick Moulay, Bell Helicopter's managing director in Europe.

The Bell 429 is one of the most advanced light twin helicopters ever developed. It delivers exceptional speed, range and hover performance, and offers operators a state-of-the-art single and dual pilot IFR helicopter with top user-rated in-service support. A fully-integrated glass cockpit with two or three multi-function displays, dual digital autopilot and an integrated electronic data recorder help increase situation awareness and safety margins. Other safety features include a collective mounted throttle, damage tolerant hub and rotor system, and energy attenuating seats.

The 429's spacious cabin accommodates one pilot and seven passengers with a quick change interior that can be converted from passenger to cargo service. The powerful and reliable Bell 429 serves the full spectrum of segments including air medical, law enforcement, oil & gas, utility, and corporate. Certified to operate at 3400 kg (7,500 pounds) in seventeen countries, the Bell 429's increased gross weight configuration includes Helicopter Terrain Awareness Warning System (HTAWS), a radar altimeter, cockpit voice/flight data recorder and forward flashing lights.

EBACE is the premier annual meeting place for the European business aviation community. In 2012, EBACE hosted 12,638 attendees representing 99 countries, 491 exhibitors and 60 aircraft on display. The show is jointly hosted each year by the European Business Association (EBAA), the leading association for business aviation in Europe, and the National Business Aviation Association (NBAA), the leading voice for the business aviation industry in the United States. The three-day event features exhibits, an array of aircraft of static display, education sessions as well as maintenance and operations sessions. Located at the Palexpo and Geneva International Airport, EBACE is the largest educational event in the aviation industry in Europe.

About Bell Helicopter: Bell Helicopter, a wholly owned subsidiary of Textron Inc., is an industry-leading producer of commercial and military, manned and unmanned vertical-lift aircraft and the pioneer of the revolutionary tiltrotor aircraft. Globally recognized for world-class customer service, innovation and superior quality, Bell's global workforce serves customers flying Bell aircraft in more than 120 countries.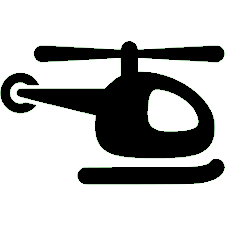 Aircraft mentioned in this article :
429 OM-TIP ( Bell Helicopter Europe )




Bell Helicopter